After a long and tiresome day at school, you know the kids are going to be hungry for a snack. As you help prepare your kids to go back to go school after a long and beautiful summer, you can ensure you treat them to fun and healthy after school snacks.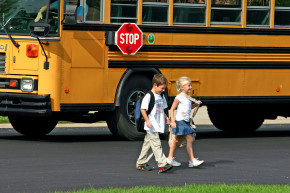 These snack options offer health benefits and also keep them satisfied until dinner. Try these snack ideas when the kids arrive from school looking tired and hungry.
Healthy After School Snacks
Fruit
One of the easiest snacks for kids is fruit. Fruit is very healthy and most kids have at least a few favorite fruits. Fruits are rich in various vitamins, minerals and fiber. Fiber helps them feel full faster and for longer, preventing overeating. Grapes, apples and bananas are great options. Mix these together and add a drizzle of honey for a simple mixed fruit dish. To make it better, prepare frozen fruits to give them an icy cold taste. Try mixing peanut butter with greek yogurt and vanilla for a tasty and simple dip for apple slices.
Homemade pizza rolls
Pizza is an all time after school favorite. Instead of buying frozen pizzas or pizza snacks, take your time to prepare them at home. Use veggies and your favorite sauce to create a flavorful bite sized snack. Spoon your mixture into a muffin tin lined with bread dough or wrap it up like a calzone.
Low fat ice cream
I don't know a single kid who would pass up a bowl of ice cream after a day at school. You don't have to ban cold, sweet treats from the house. Try making your own low fat ice cream. Use greek yogurt and your favorite flavor. Let the kids pick fruit and nuts and sprinkles for their own homemade sundae.
Fruit smoothies
Fruit smoothies are also great after school snacks for your kids. You can mix different fruit drinks together and offer the kids a cool treat when they arrive home. Most kids love smoothies and you can make a healthy mix with greek yogurt, almond milk, fruit and extracts. This type of snack offers the kids a long term satisfaction and dilutes any craving for sugary foods. Berries, banana and avocado make a good smoothie.
Popcorn
Popcorn is the best option for kids who are craving crunchy foods. Popping your own kernels is not only healthy, but it's also a fun activity for the kids. Popcorn is healthy and has high fiber content to keep the kids satisfied until dinner.
Healthy Back to School Season
Kids don't usually understand whether the snacks they like are healthy or not. It might also be difficult to deny them their favorite foods. In these instances, you can make use of healthy recipes and prepare alternatives to their favorite snacks. With these after school snacks and many more, you can ensure your kids get off to a great school year.
Like TITLE Boxing Club on Facebook for more updates as you start the school year!