Your family's history is rich in stories and unique traditions. Just as your family line carries its own special story, so too does your family's health history. A family health history is valuable to every member of the family.
What is family health history?
A family health history is a documentation of health information concerning an individual and his or her close relations. It contains information regarding diseases and disorders that family members have experienced. A detailed family health history will include the medical diagnoses and experiences of several generations. The more information that is included provides a better picture for you and your family.
Why should you collect your family's health information?
Awareness of your family's health history can help you and future generations identify a predisposition to develop a particular sickness or disease. The information also prompts you and family members to make targeted health decisions in order to reduce the risk of certain diseases that appear in your family health history.
People in your family, of course, have several things in common. Besides your genes, you also may carry similar lifestyles, habits and environments. These aspects contribute to your health. By realizing patterns of disorder among relatives, you can learn more about your health risks and tendencies.
While a family health history gives information on the risk of certain health issues, it does not provide all the answers. It works as a starting point to help you understand your risks and encourage you to take action to monitor and maintain your health. The details in your family health history shouldn't scare you — but they may prompt you to learn more about your health.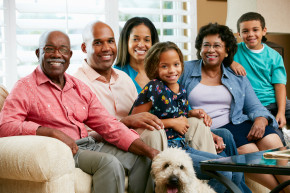 How to start a family health history?
The simplest way to start or expand a family health history document is to discuss health with your relatives. Ask relatives about medical issues and when they happened. You'll want to ask relatives if they have any chronic diseases such as diabetes, heart disease or high blood pressure or high cholesterol. Gather the ages at which these conditions began or occurred.
There are tools online that can help you collect and organize this information. The "My Family Health Portrait Tool" is one that can help you sort through all the information you gather. The last important step is recording the details you collect. If you don't write them somewhere, you won't benefit from them.