With February the official American Heart Month, it's time to focus on the organ that's the center of our cardiovascular system. Although heart disease primarily surfaces in adults, children can learn behaviors that up their risk factors for heart disease.
This is especially a concern when it comes to children who are deemed obese, who have higher cholesterol and blood pressure. In fact, research showed that among 5- to 17-year olds classified as obese, 70% had at least one risk factor increasing their chances of developing heart disease.
You've probably heard a lot about childhood obesity in general — but do you understand the basics of what classifies as childhood obesity? Here are some childhood obesity facts to help you understand the problem.
Childhood Obesity Facts
What Qualifies as Childhood Obesity?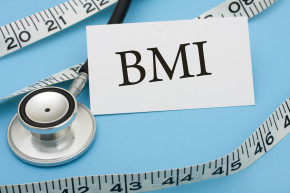 The Body Mass Index or BMI is used to determine if a child is overweight or obese. A BMI gauges your weight in relation to your height. In children ages 2 to 19, the BMI is grouped by percentile:
A child is underweight if their BMI falls below the 5th percentile
A child is of normal weight if their BMI is at the 5th percentile and lower than the 85th percentile
A child is overweight if their BMI is at the 85th and lower than the 95th percentile
A child qualifies for childhood obesity if their BMI is at or above the 95th percentile
How Prevalent is Childhood Obesity?
Over the last 30 years, childhood obesity has doubled in American children (ages 6 – 11) and tripled in adolescents (ages 12 – 19), with an increase from 7% in 1980 to 18% in 2010 among children and 5% in 1980 to 18% in 2010 in adolescents. This means that more than 1/3 of children and adolescents were overweight or obese as of 2010, showing that the occurrence of and risk for childhood obesity is more widespread than one might think.
What are the Causes of Childhood Obesity?
Childhood obesity occurs when a child or adolescent has excess body fat for their particular height. It is caused by a caloric imbalance in the child, in which not enough calories are used to offset the amount of calories that are consumed. In this way, childhood obesity can be caused by an improper diet and inadequate exercise. Childhood obesity can also result from genetic, environmental, social, and behavioral factors.
Fight Childhood Obesity With TITLE Boxing Club
At TITLE Boxing Club, we care about the health of all members of your family, not just the members of our health club, which is why we're sharing these childhood obesity facts. Stay tuned for next week's post, where we'll cover why you should combat childhood obesity in your children — and how exactly you can do so!