The summer sun is fading and the cool fall breezes are picking up. The kids will soon notice that their outdoor play time is getting shorter and shorter.
As the temperature drops, the kids might start to get cabin fever. Playing inside just doesn't seem as adventurous as the great outdoors. If your family is feeling cooped up already, use this list of fun indoor games to keep them entertained — and keep them moving.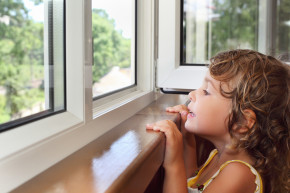 Indoor Kids Games – Exercising Inside
Check out our list of indoor games for kids that will keep the whole family entertained while staying indoors during the fall or winter break.
Red light, green light
Put some twists and turns in this classics kids game. Instead of walking or running toward the player acting as the stoplight, have everyone skip, hop, or roll. Kids will love playing with new rules.
Classes
Kids of all ages can engage in certain fitness classes. They may have fun trying to imitate the moves on your yoga DVD or your dance video. You can bring your kids to TITLE Boxing Club for an indoor class that's sure to keep them active. Call your TITLE Boxing Club to ask about taking children to your next power hour.
Board games
Little bodies will find ways to jump, hop and move during a family game night. Pick a few favorite family board games and set up a tournament. Between rounds of games, have stretch breaks and dance parties. Prizes are always a fun part of game night.
Treasure hunting
Pirate games are a hit with most kids. Make some "treasures" out of things around the house. The kids might want to pick these or make them, too. Hide the treasures throughout the house and get dressed up in pirate gear. Each kid can use a paper bag to collect treasure and a flashlight to help them search.
Dance party
Throw a spontaneous dance party when the family is starting to feel restless. Turn on some happy tunes, pull out the dress up clothes, and shake a leg! Dance contests and themed songs are fun for the whole family.
Balloon craze
Blow up balloons and have the kids keep them in the air. When two or three balloons becomes too easy, start adding more to the mix.