The changing season is the perfect time to create new fitness goals. As fall approaches and brings cooler weather, reconsider your fitness routine and set some realistic fitness goals.
Setting fitness goals: general or specific?
Many people set general goals centered on themes such as losing weight, running more or lifting more often. There is nothing wrong with these fitness goals, but the specific goals are more motivating.
Here are five examples of specific fitness goals to help you keep fit during the upcoming fall season.
Goal #1: Run your first half marathon or full marathon
You might have been practicing for quite some time. If that is the case, now is the time you ought to consider signing up for a marathon or a half marathon. Set clear fitness goals to give your workouts a fresh motivation. Training for a race is even more meaningful when you've set a specific time frame.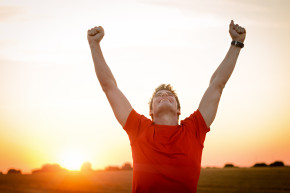 Goal #2: Perform 50 pushups
This is an excellent challenge to try outside the gym. Try doing at least 50 pushups every day without stopping. This is not only a great upper-body exercise but also a core developer. If this isn't a challenge, try a variation. These core fitness goals are great additions to your bigger fitness routine.
Goal #3: Make a 50-yard dash in 5 seconds
A marathon or a half marathon requires greater endurance, but a sprint requires different skills. Try setting a goal for a 50-yard dash. Customize your sprint fitness goals to your speed and skills.
Goal #4: Reduce the size of your waist by two inches
Setting weight loss goals is common, but concentrating on other measurements is great, too. Make your own goal for reducing your waistline. Give your goal a timeline and plan how you'll reach your goal.
Goal #5:Take part in triathlon
This is a big fitness goal. Triathlons are serious challenges that force you to train hard and improve endurance. If you're not ready to take part in a triathlon this fall, set a preliminary goal for the fall and plan your bigger fitness goal for the spring.