The beer season is here. Oktoberfest is sweeping the country, bringing festivals, concerts and beer stands to towns throughout the nation. If you're ready to partake in the signature beers this month, you should also prepare yourself for the effects of all that beer.
An average can of beer contains more than 100 calories. Besides packing on the calories, drinking can alter your body's perception of fullness. That means that you can end up eating more without feeling full. Alcohol stimulates production of insulin, which is connected to increased storage of fat. Also, most of the food served up at Oktoberfest celebrations is high in fat and calories.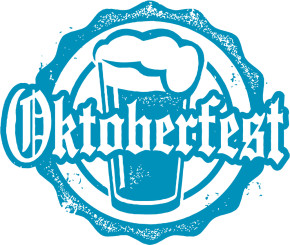 Don't let Oktoberfest hurt your fitness goals
If the effects of booze and that Oktoberfest you attended are already showing on your waistline, there are many things you can do to shed the extra fat off and remain fit. To remain fit and retain your shape doesn't mean giving up on the traditional food of the season. It also doesn't imply you give up on your favorite alcoholic beverage.
Depending on your goals, you can choose some of the following methods to keep fit and maintain the shape you want.
If your goal is rapid weight loss and elite performance, then you will need to watch your diet closely. Keeping alcohol out of your diet completely might be a good option for some.
Prevent a beer belly this month:
Follow a clean diet
Make your diet cleaner by adding fresh vegetables and fruit to every meal. Focus on natural produce and whole wheats.
Boost your workouts
Try a new fitness routine or work on strength training this month. Need a more intense workout than your current go-to? Our trainers are pros. They lead hour long boxing and kickboxing sessions. You can burn up to 1,000 calories* in one hour. Just visit us after your next Oktoberfest party!
Plan when you'll drink
Write down all the Oktoberfest celebrations you'll be a part of. Include the happy hours, festivals, dinner dates and parties that are connected to the festivity. When you're aware of how often you're ordering Oktoberfest beer this month, you'll be reminded to be cautious with those meals and drinks.
Be a DD
If you've got five Oktoberfest celebrations on the books this month, consider being the DD for at least one. As DD, you'll be doing your friends a great favor, and you'll be saving yourself calories.