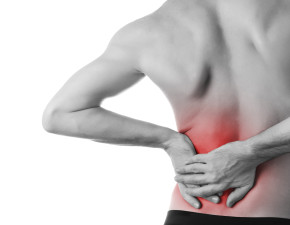 Sore muscles might plague you after an intense POWER Hour. But, you might also feel sore after sleeping in a bad position or a day of moving. Since we can feel the tension of sore muscles after a wide variety of activities, we should take a look at how to prevent and relieve soreness.
Tactics to Prevent and Relieve Sore Muscles
Nutrition
Drink plenty of water. Hydration is key to preventing muscle soreness. The food that you eat before your exercise routine is the fuel that the body will use to repair the muscles. Make sure you focus on good nutrition before your workout routine. Have a good mix of protein and healthy fats and carbs.
Rest and Regulate
Rest is a major part of preparing your body for a long day at work or an intense workout. Try to have 8 hours of sleep. Then, prepare by warming up. Warm up the joints and muscles that you'll be using in the workout.
While working out, keep an even pace and a regulated intensity. Challenge your body's limits without damaging your body. You can increase your performance without straining yourself.
Cool Down
You can shake your legs and arms during and after workouts. This simple trick works well to reduce muscle tension. People who engage in an exercise cool down ritual are less likely to suffer from muscle soreness. You can do a few mobility exercises. The right cool down will involve more thorough complete stretches followed by certain aimed exercises.
Relieve Sore Muscles
To relieve sore muscles, take a hot bath. This will reduce muscle inflammation, enhance nerve function and relieve stress. Icing the muscles will lessen the pain and swelling. It is short term relief that is helpful for your sore muscles after a run or workout.
Handling Sore Muscles from Workouts
Muscle soreness is an unavoidable effect of training. Be ready to tackle your sore muscles. Try these techniques before you visit your local club for a boxing or kickboxing class. Our trainers are ready to see you!