Testosterone is a male reproductive hormone that is responsible for male sexual activities, hair growth, production of red blood cells and maintenance of bone density.
You may already know that low testosterone levels put men at risk of cancer, enlargement of prostrate, low sex drives and in some cases hair loss, but are you aware that recent research has shown a link between low testosterone and heart disease?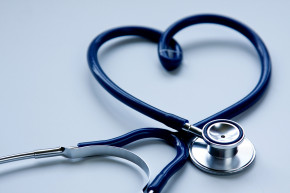 Dr. Johannes Ruige of Ghent University examined existing research on heart disease and testosterone to probe a connection between the two. Her research found that there is a modest link between low testosterone and heart disease. Cardiac events like thrombosis (development of blood clots your the circulatory system) and arrhythmia (problems with your heartbeat) may be caused in part by low testosterone and can lead to greater cardiac risks.
Fight Low Testosterone with Exercise
Luckily, low testosterone and other contributors to heart disease can be combated with exercise! Here are TITLE Boxing Club's suggestions for fighting low testosterone and decreasing your risks for cardiac risks that can lead to heart disease.
Go for a Sprint or Two
Simple but intense exercises such as sprinting in a series of sets can increase your low testosterone levels. One study found that people who performed short but intense 6-second sprints saw their low testosterone levels rise and remain high even after full recovery from the sprint.  To achieve optimal results, try a series of fast sprints at least four times each week.
Lift Some Weights
Lifting heavy weights can also boost low testosterone levels. To get maximum results, use heavy weights and do full body weight lifting workouts 2-3 times a week.
Wait Longer Between Sets
According to studies, lengthier rest periods between sets help you better fight low testosterone. Wait 120 seconds between sets to maximize your workout's effectiveness.
Work Out with a Personal Trainer at TITLE Boxing Club
Your TITLE trainer can provide individualized attention and develop unique workout plan with you to best combat your low testosterone levels. Find a TITLE club near you to begin your workout today!