Hugh Jackman is a 44 year old famous film superstar who played the lead role Wolverine in the X-Men film series. His roles in award-winning films have earned him notable recognition and several awards. Hugh Jackman is known for roles in period dramas, romance and superhero films. There is one thing that stands out in this great man – his body.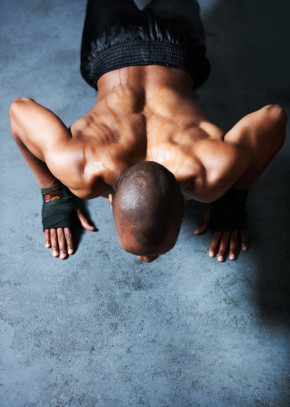 He was twice voted as the sexiest man alive by the Open Salon and People magazine in 2008. So, what did he do to achieve such a great physique? Jackman had to exercise consistently.
The story of his successful workout is told by his personal trainer, Mike Ryan. According to Ryan, there are several important things to do if one wishes to attain Jackman's standards.
1. Have a Personal Trainer
Jackman personally called on Ryan to take him through the workout plan. It was something he needed to do in preparation for the X-Men series. They met at a gym where Ryan was an instructor and established a lasting personal relationship together. Choosing a personal trainer should be a careful process. Find an expert trainer that you trust to push you.
2. Eating Plan
Next, Hugh Jackman had a defined dietary plan. Ryan chose to maximize on the protein content in his meals so that his muscles developed. He made sure that the film star ate enough proteins and amino acids before any workout. Jackman also drank a lot of water to help keep up his digestion and replace all fluids lost due to sweating. His meals were made up of six small portions spread across the day. Ryan recommends unprocessed protein foods or supplements that should contain enough amino acids.
3. Workout Schedule
Ryan created a workable schedule for Jackman. Their sessions began early in the morning, which Ryan says is the best time for exercising. They started with warm up that took a minimum of 10 minutes, moved on to lighter movements and then to the challenging ones. Afternoons were left for less intensified workouts. Each session would last about one and a half hours. It's best to have a timetable and follow it religiously so you can reach your goals. Like Hugh, ensure there is time for rest after every session.
4. Bodybuilding
In order to build the muscles and consequently the body, he had to lift weights. This was done on a progressive mode where Ryan directed him to start with the lighter weights and move to heavier ones step by step. The exercises are performed in supersets such that each exercise has one set compounded together. These exercises must follow each other until the end. Only lift weights that are manageable. Also change speeds and tempo to reduce monotony.
5. Focus
Jackman had to stay committed for the whole plan. He had to stay focused on the fitness and diet plan by obeying schedules and meal plans. Focus and determination are key to any fitness plan.