What is Clean Eating?
The clean eating lifestyle is more of an approach to a healthier life than a diet. Following the clean eating plan involves eating the right mix of carbs, fats and fresh produce several times a day. It also involves drinking enough water and exercising regularly.
Clean Eating Tips
Eat 5 to 6 meals a day
Have three meals and two snacks throughout the day. Don't skip a meal — you're losing valuable energy when you skip meals.
Increase water, decrease alcohol
Limit your alcohol consumption to no more than one drink per day. Fill up on two liters of water each day.
Avoid sugar and processed foods
Staying away from processed foods is a primary practice in clean eating. Get to know food labels well, so you can avoid the foods full of human-made ingredients. You should also cut back on refined grains, salt and saturated fat.
Stock up on fruits and vegetables
Since clean eating lies in fresh produce, it's time to fill your cart with broccoli, apples, spinach, grapes and anything fresh. These provide you the fiber, vitamins and nutrients you need to get through the day. If you're unsure how to add these into your diet, look for new recipes and give them a try — you never know what you may love!
There are tons of fresh fruit and veggie snack ideas online. Spice up your dinners with new recipes for vegetable side dishes.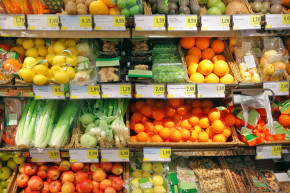 These are the basic principles of the clean eating diet. Do you stick to the clean eating lifestyle? Let us know your favorite clean eating lifestyle tips. Want to learn more about healthy living tips? Check out TITLE Boxing Club on Facebook to stay connected to people who are just like you, making healthy changes in their lives every day.