You're a busy person. Chances are you don't have the time to devote more than an hour or two to the gym each day. Still, your physical fitness is key to your overall health — which means you should trying to squeeze the most effective workouts out of the time you do set aside for exercise.
If you've been exercising regularly for years but are no longer getting the results you need, maximizing your workout time doesn't have to involve a complicated equation or frantic over-extension: you can put the Power into your Hour by following some of our TITLE tips for effective workouts!
Get More Effective Workouts With TITLE Tips
Work out at Higher Intensity for Shorter Periods
You might think that exercising for two hours per day is always the more effective workouts when compared with being active for just an hour daily. But think about it — in order to sustain that exercise over that amount of time, you're naturally lowering the intensity of your workout in order to cope. The less intense your workout, the fewer calories you'll burn, and the fewer health benefits you'll realize. Packing a high-intensity workout into one hour will benefit you more than spacing low-intensity exercise over more hours, which is why the most effective workouts — like a boxing or kickboxing Power Hour at TITLE Boxing Club — are high-intensity ones that last just an hour.
Balance Intense, Effective Workouts With Protein & Carbs
If you're creating more effective workouts by upping your intensity, you need to compensate by providing your body with the protein and carbs you need to sustain that sort of exercise. Protein will help you build your muscles with cardio, core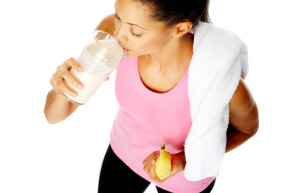 strengthening, and strength training. Aim for lean proteins like ground sirloin, pork chops, grilled chicken, or wild-caught salmon, or get your protein fill from eggs, edamame, or even soy protein shakes.
Carbohydrates are also key to effective workouts. Carbs fuel your body during intense, effective workouts, providing you with the energy you need to press on. Bananas are an excellent source of carbs.
For the most effective workouts, load up on protein just before so that your muscles receive the amino acids they need during exercise. Then follow up your effective workouts with a small protein and carb-filled meal, which will stimulate your muscle growth and maximize your efforts.
Work Multiple Muscles At Once
The most effective workouts are full body, meaning you'll work multiple muscle groups at the same time. Rather than isolating your muscles, you mimic more real-world movements with full body workouts, and you ultimately burn more calories. At TITLE, our Power Hour boxing and kickboxing classes mix cardio exercises, mixed martial arts training, core workouts, and strength training to produce full body routines. If you're seeking effective workouts, you'll find them at your local TITLE Boxing Club.
Make it a Workout You Enjoy
Our final tip for creating effective workouts? Make sure you're doing something you enjoy. Motivating yourself to do exercise you hate will be nearly impossible — you'll find excuses to quit, or you'll work out at a lower intensity. Choose a physical activity you enjoy — like hiking, biking, basketball, rowing, boxing, or kickboxing — and you'll have more effective workouts in no time.