Are you ready for an intense Power Hour? Wondering what you need to bring with you to have a fiercely awesome workout?
You don't have to pack much for your next boxing or kickboxing class. Here's a list to get you ready to Hit It Hard!
Water
Hydration is key! Prep by drinking water before your session and don't forget the H2O when you get to class.
Towel
You're going to get sweaty…Grab a towel and throw it in your bag.
Gloves
We have a pair for you if this is your first shot, but you probably want your own. You can buy gloves at the store at our club.
Workout clothes
Come dressed in your workout gear and tennis shoes.
Energy
Our trainers are ready for class — and they're excited to help you get the most out of your boxing or kickboxing workout. Show them you're ready to Hit It Hard by arriving at your class with a can-do attitude.
It's time to Hit It Hard!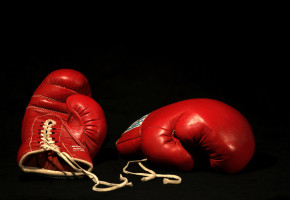 Now that you know what to pack, it's time to get to the club! You can find your TITLE Boxing Club site and facebook page to find the class schedule. Call your club if you have questions about class schedules or what to bring to your next class.
www.simplesharebuttons.com

Share

103
29
0
0
45