Why did I eat that extra cookie ?
Did I really need an extra large soda this afternoon? 
Maybe I could have passed on the extra helping of spinach and artichoke dip at the party last night…
These thoughts are common…and normal! Most of us look back at our days and wonder if those extra bites were necessary.
It's easy to lose track and keep munching on snacks and drinking empty calories.
Do you want to cut out those unnecessary calories? You don't have to make huge changes to cut some of the extra calories out of your daily diet.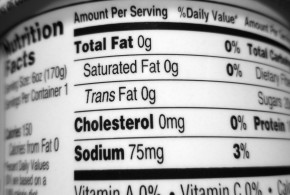 Small changes for big results
Cutting unnecessary calories from your diet will add up over time. Imagine that you drink a 160 calorie soda 5 times a week. Now, cut that soda from your diet. In two weeks, you've cut 1600 calories (not to mention the sugar and carbs) from your diet!
Here are some small changes to start making today:
Add a small salad full of leafy greens before each meal. You'll eat less of your main meal when you fill up on a nutritious salad.

Use less ranch dressing, mayonnaise, ketchup or mustard. Whatever your favorite condiment is, pour out a little less next time and keep up that habit.

Spices are your best friend. Move away from the butter and start pouring on the spices. Garlic and other herbs add a huge dose of flavor without extra calories found in oils and butter.

Do you have two cups of coffee to get you going in the morning? Try cutting the second cup and replacing it with hot tea.

Rethink your daily soda habit. Try knocking down your intake by limiting yourself to one soda a week.

Take the cheese off your sandwich and replace it with avocado.