"Sit up straight." You've heard it before and you've probably said it before. It is not in vain that you have always been told to fix your posture every time you slouch.
There are massive advantages to maintaining the right posture, just as there are consequences when you neglect to pay attention to your posture. You do not have to look like a drill sergeant at a military camp, but strive to better your posture every day.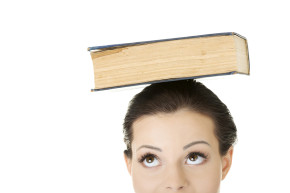 Looking at an average day, there are five major places or activities that take a significant chunk of your time and attention. Planning your proper posture crusade around those "big five" will put you on a permanent course of proper posture and you will reap the benefits.
Big Five Areas for Better Posture
#1 – At the workplace
If your work entails a lot of standing, lucky you! For most people, sitting all through the work day is the norm. In order to better your posture, get up and walk around every thirty minutes, even for a few moments. Your strained back will get that much needed rest and stretch. You will feel better. As for your chair, ensure it is the right one for your back. How? When you sit in it, confirm that your whole back from the base (tail bone) to the base of the neck is supported comfortably by the backrest. If not, look for a chair that will support your back so that those many hours in the office do not damage you.
#2 – Walking or Standing
When walking or standing, ensure that you position yourself as though an invisible string was running upwards from the top of your head, pulling it to an invisible plank above. This will keep your head up and shoulders straight. Keep straightening up like this every time you are on the move or standing up.
#3 - Sleeping
Sleeping on your side or back is better than sleeping on your stomach. You will wake up feeling rested and more aligned.
#4 - Working out
At the gym, core exercises are important since they strengthen your center. Stretch often to stay loose and limber, which helps your weight distribution. Work on all muscle groups to stay balanced. Your posture will thank you.
#5 – In the mind
The chicken and the egg debate applies when we look at good posture and confidence. They say maintaining a good posture makes you feel more confident, yet it is also true that feeling confident has positive benefits on your overall posture. For the sake of keeping good posture, focus on improving your confidence. Recognize that confidence and posture are linked, and get a boost by simply improving your posture!
Better posture improves your sleep, exercise and days at work. Just this little lifestyle change can boost your mood and surprise you with amazing benefits! We're always sharing tips and advice for better health and a better lifestyle. Like TITLE Boxing Club on Facebook or follow us on Twitter for more news and tips for your daily life!