How do the celebrities stay so fit? It seems like celebrities young and old are in top shape. Sometimes they look too good to be true.
Secrets from the stars:
Supermom Beyoncé knows that having an awesome body isn't easy. She fits five minute workouts into her busy days and focuses on all-body workouts with a trainer.
Jennifer Aniston has been a fitness icon for years. At 44, she still looks great. Her latest secret is a combination of yoga and toning exercises. The actress keeps up her shape by incorporating cardio, yoga, toning exercises and a diet plan.
When Chris Hemsworth preps for a movie shoot, he used a base of protein adding fruits and vegetables for fiber. He balanced this diet with intense muscle building and periods of rest.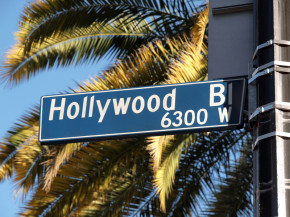 These stars must hold the secret to fitness, right? Well, I don't know all of their secret workout routines or diet plans, but I do know a few things. You might not have access to the best trainer in Hollywood, but you can pick up some of their healthy habits and dedication to health and fitness. Here are some celebrity fitness secrets to get you amped for your fitness goals:
Celebrities work hard
Actors and actresses put in the hard work it takes to keep their bodies fit. Why do you think the tabloids catch a few sweaty stars walking the streets in workout gear every day? It's because most stars make exercise a part of their daily routine.
Celebrities focus on diet
The foods you eat fuel your body. The stars know this, so they fuel up on fruits and vegetables. Every star might follow a different diet, but one thing's for sure: they try to control their diet.
Celebrities have help
The stars have access to top personal trainers, exclusive gyms and professional dietitians. Don't worry: you aren't out of luck if you can't afford all of those health pros! Just remember that the celebrities don't do it alone. You shouldn't either. Ask friends and family members to keep you accountable. Meet a coworker at the gym every morning. The pros at TITLE Boxing Club offer great training during our POWER hour classes. You can even set up personal training sessions for more tips and advice.