Office jobs have their ups and downs. Working a 40 hour work week can drain you fast. Sitting at the desk all day can really hurt your health. You can fight the sedentary habits you pick up at the office by refreshing your workout routine and daily habits.
To avoid the health problems that tend to come with a 40 hour a week office job, you should make a plan that fosters more movement during the regular work hours. A fitness routine for the 40 hour work week should include regular workouts. Check out the TITLE Boxing Club near you for convenient classes that meet before and after work. Listed below are some great tips for addressing these concerns and combating the sedentary lifestyle.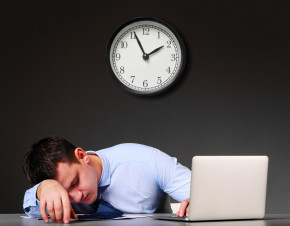 Use Breaks to Move Around
Sometimes people use their breaks to relax. Unfortunately, this is the opposite of what should be done since most people will need the extra energy to get through the end of the day. You should keep moving those limbs around. Moving around is great for circulation and natural energy. Office workers can also benefit from the movement because it keeps the mind sharp, even at the end of the day.
Walk at Lunch
Some office workers know how quickly the extra pounds add up and they are familiar with what they need to do to prevent this from happening. So, there is probably a group of people that will use their lunch hour to get their exercise in. They might walk on a trail outside or visit the gym. If you can't find some active-lunch friends, start your own group! Invite coworkers to get moving with you over a light lunch.
Avoid the Vending Machine Like the Plague
Most companies have vending machines on the job site and they are normally there for people who need the extra boost at some point during the day. While everyone seems to need a little pick me up around 2:00 p.m. or after, this is also prime time for killing a well laid out diet plan.
So, it is important for each of us to be responsible and do the healthy thing by avoiding the vending machine trap. One of the best ways to beat this pattern is to bring a healthy and nutritious snack from home. No, this snack does not have to be boring. There are many great tasting healthy snacks to munch on at the office.
Stay Hydrated
Staying hydrated is one of the keys to staying healthy and fit. In fact, virtually every diet will address this area as staple in their plans. Staying hydrated will provide you extra energy, reduce your appetite and encourage weight loss. Keep a reusable plastic bottle at your desk and fill with ice water. Fill up on green tea if you need a warm drink.