Ballwin
14944 Manchester Rd, Ballwin, MO 63011 636-220-1087 Open Today: 10:30am - 8:00pm Monday: 9:00am - 8:00pm Tuesday: 10:30am - 8:00pm Wednesday: 10:30am - 8:00pm Thursday:10:30am - 8:00pm Friday: 9:00am - 7:00pm Saturday: 8:30am - 12:30PM Sunday: 9:30am - 2:00pm
TRY US FOR FREE
Fill out the form and we will be in touch and get you scheduled for your first class.
Class Schedule
Click the link below to view our current class schedule and book a class today!
View Class Schedule
Meet Your Trainers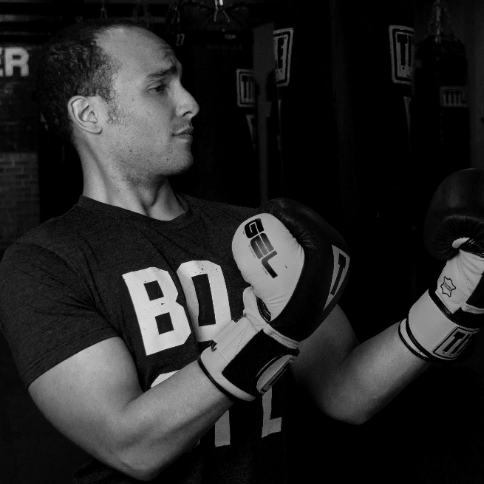 Spencer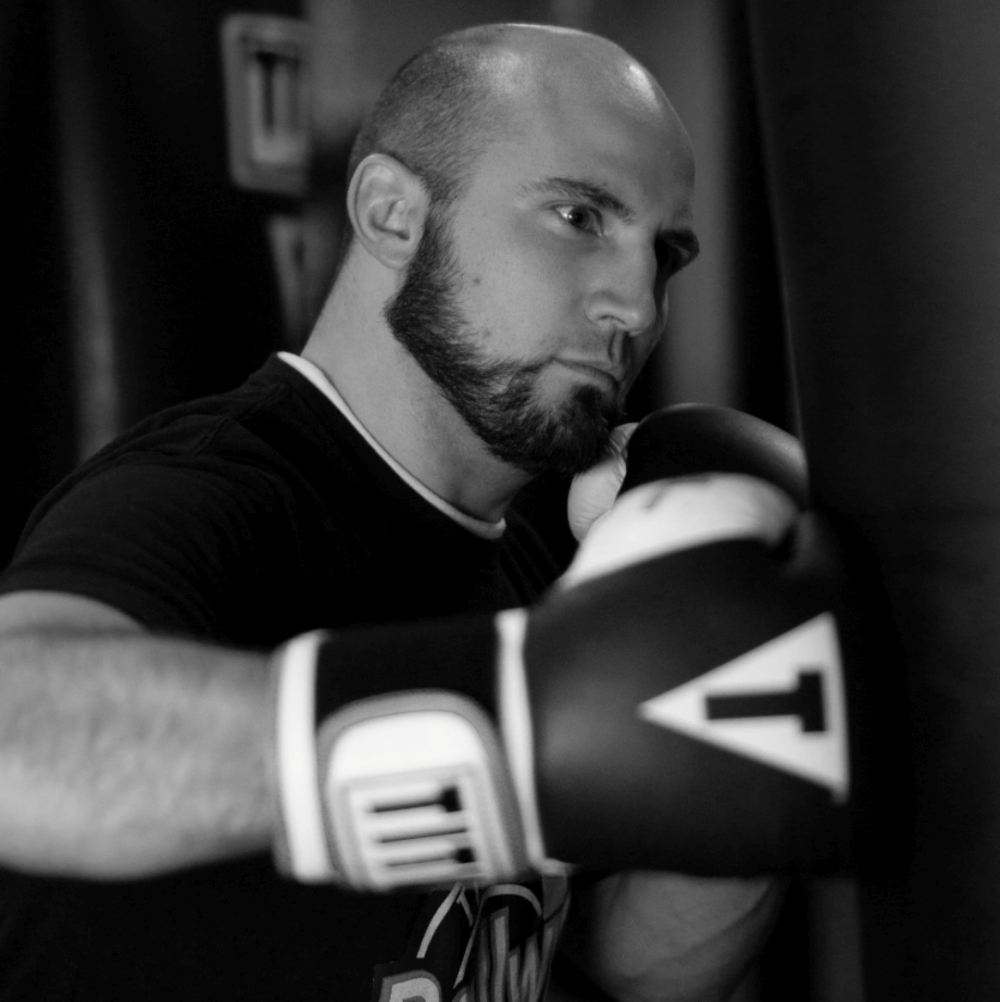 Kelly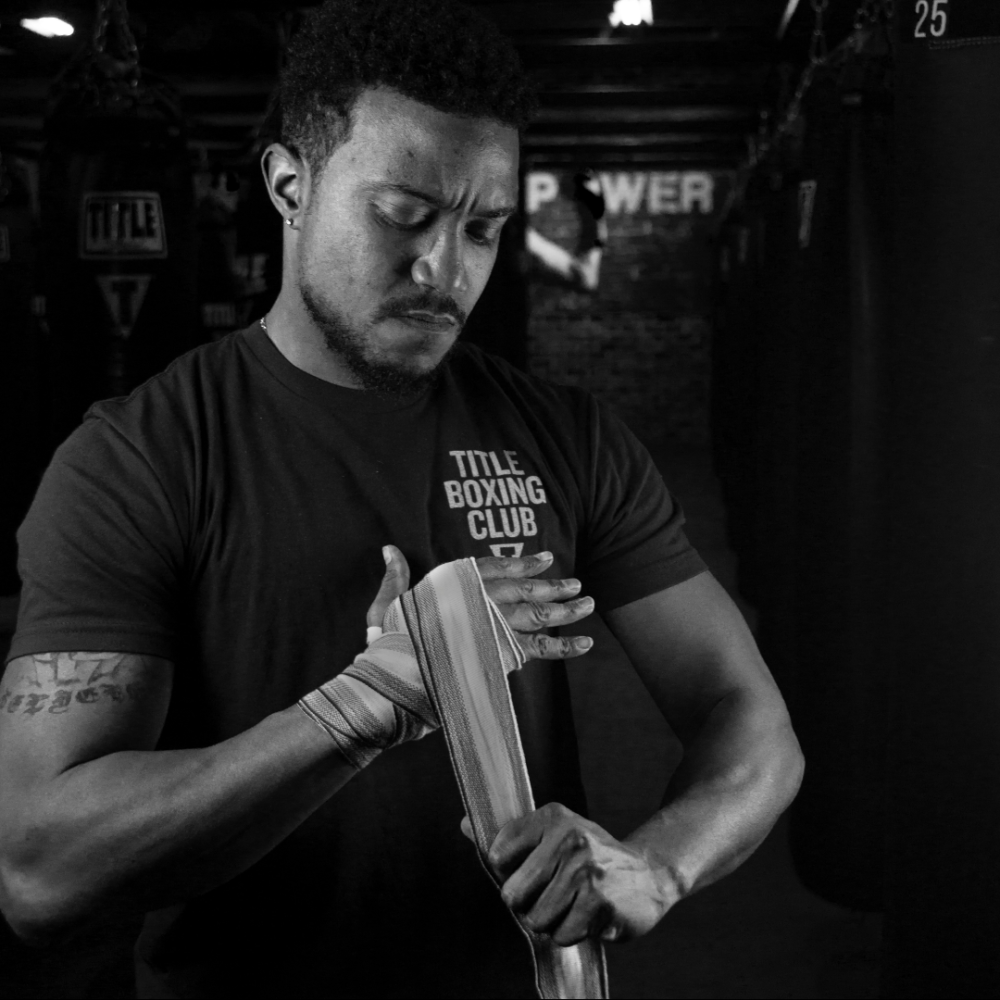 Brian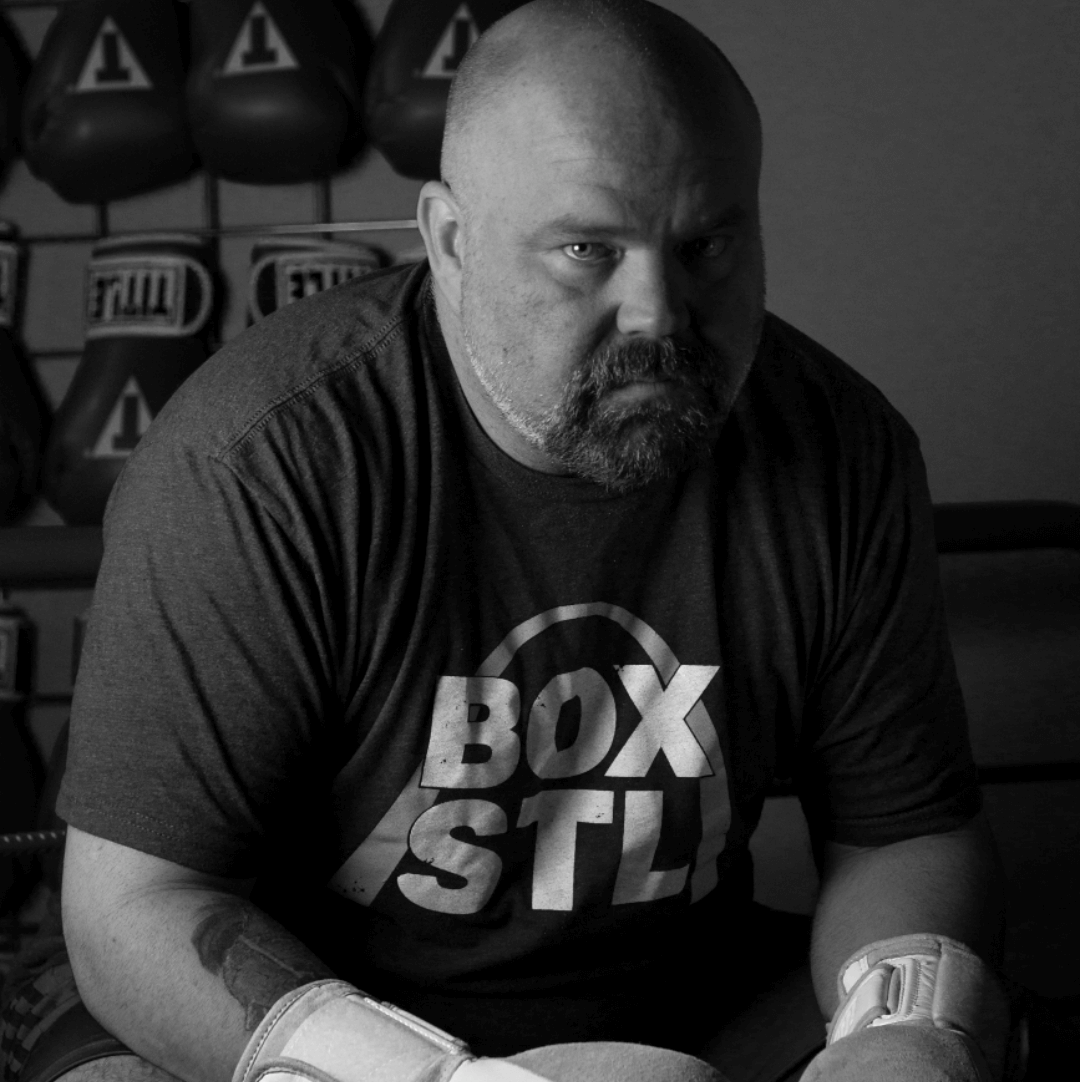 Ken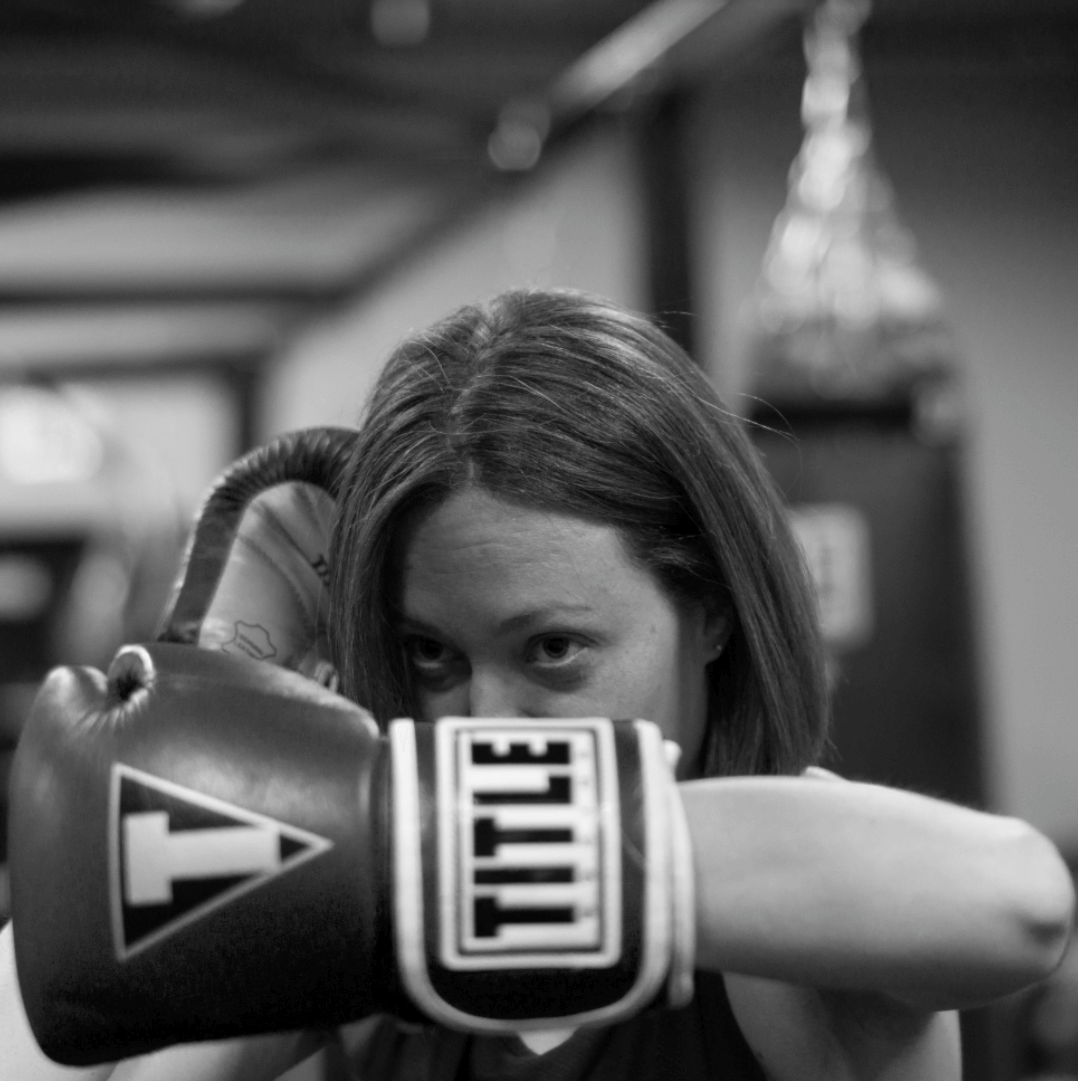 Sarah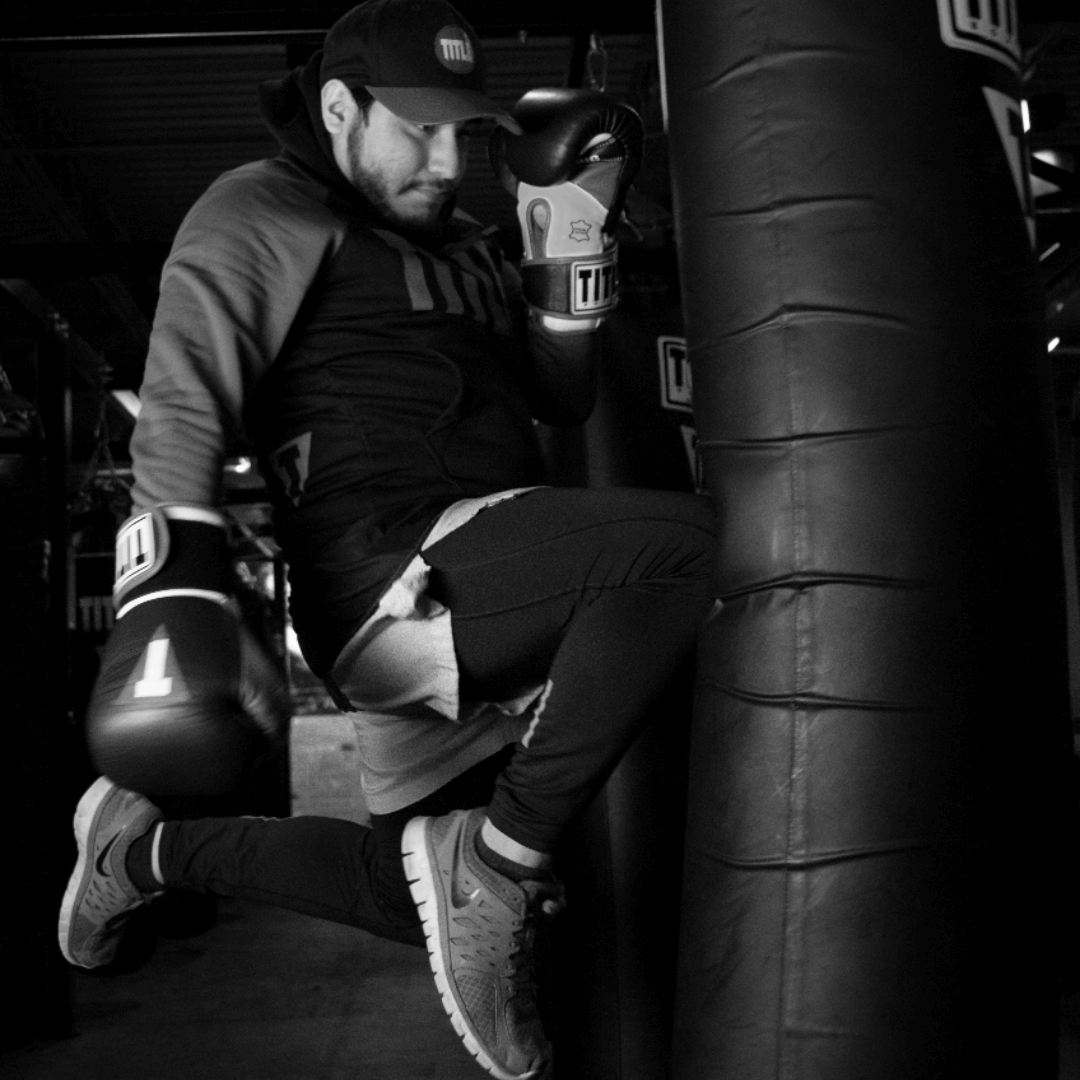 Matt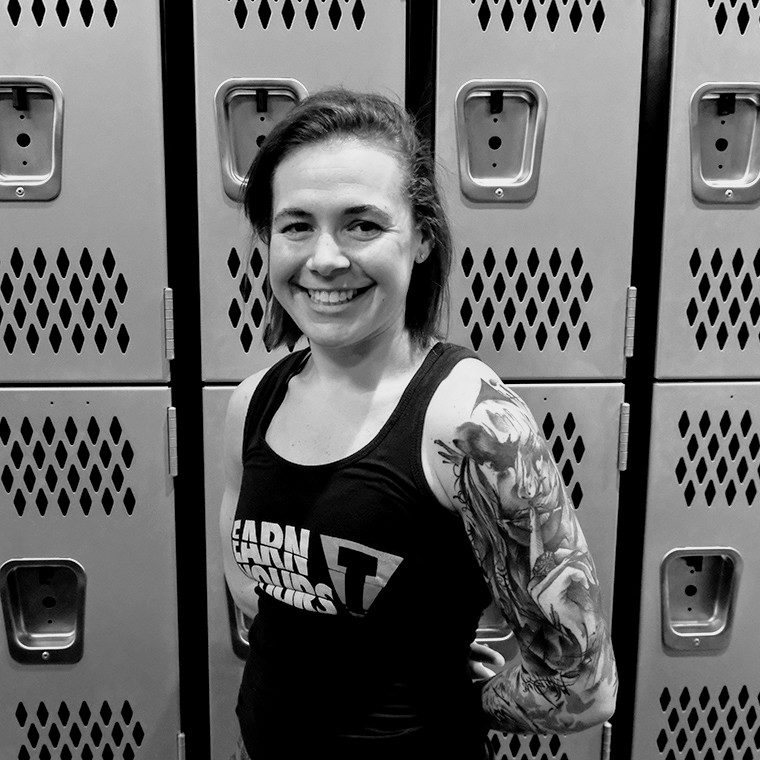 Maria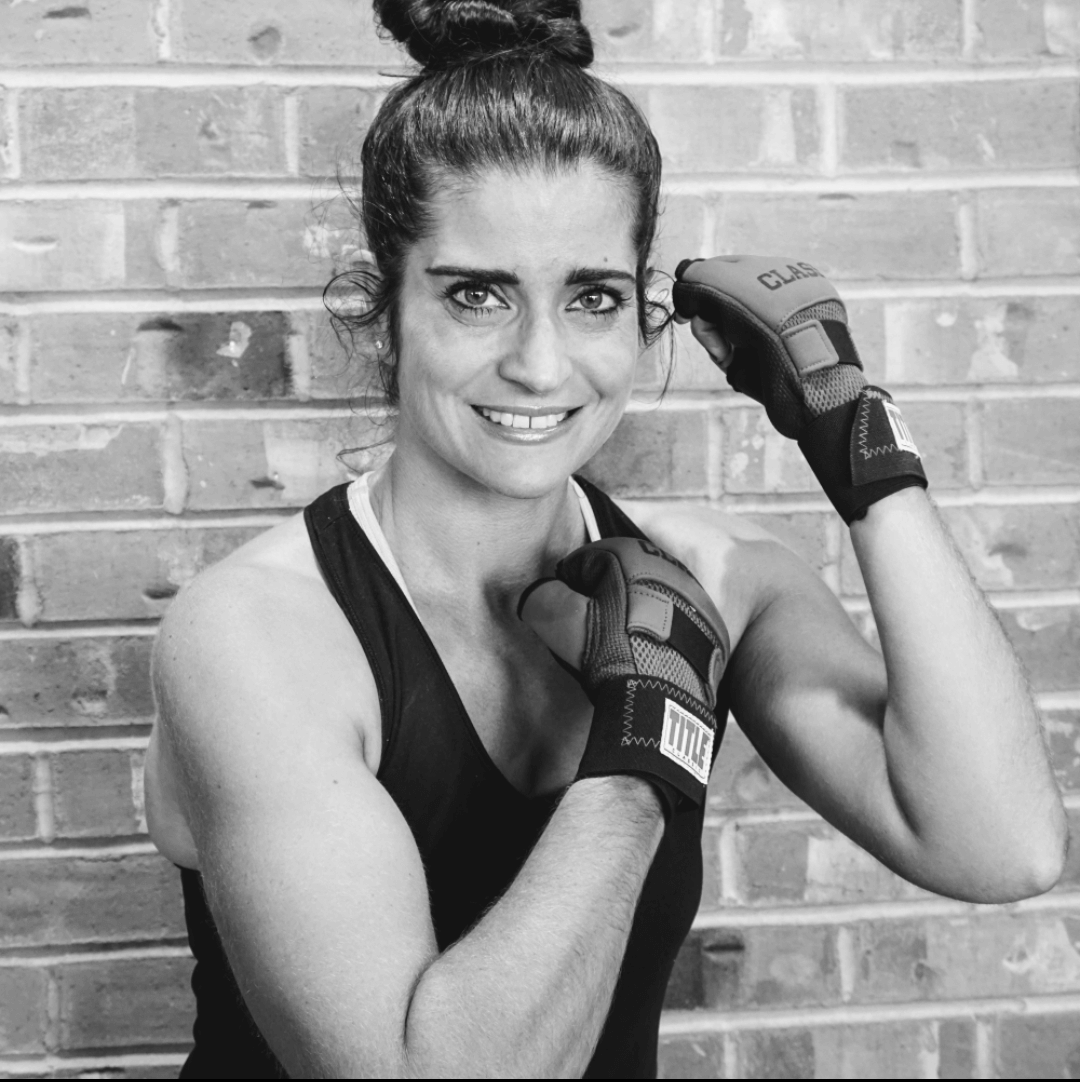 Amanda
Christina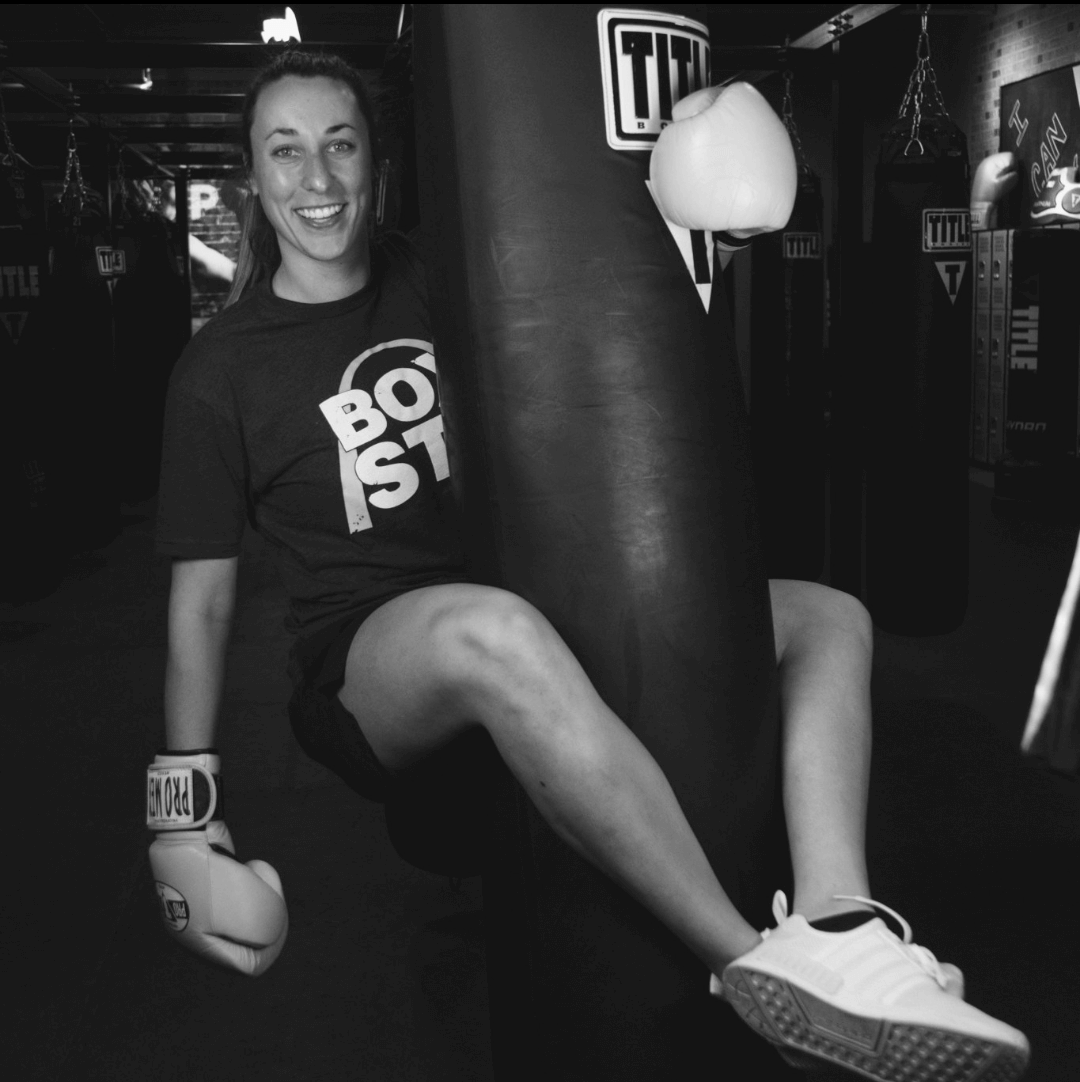 Sam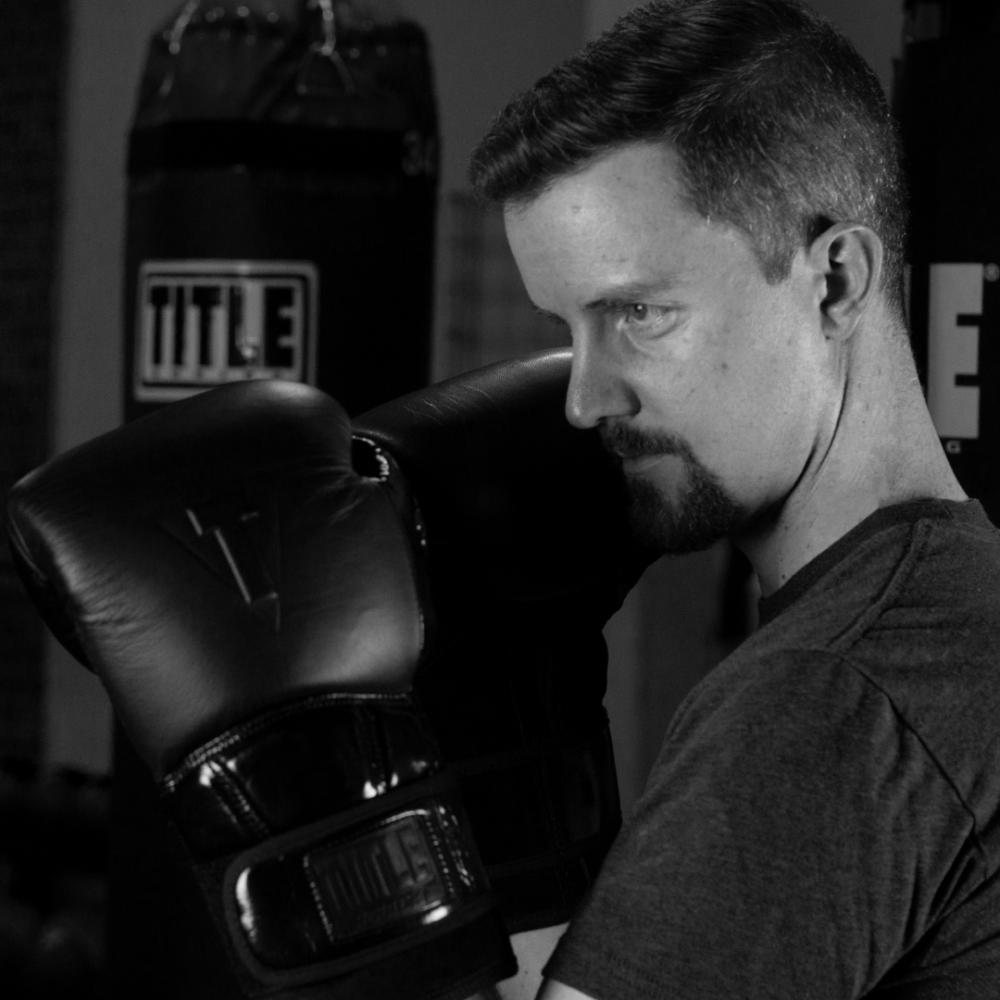 Chris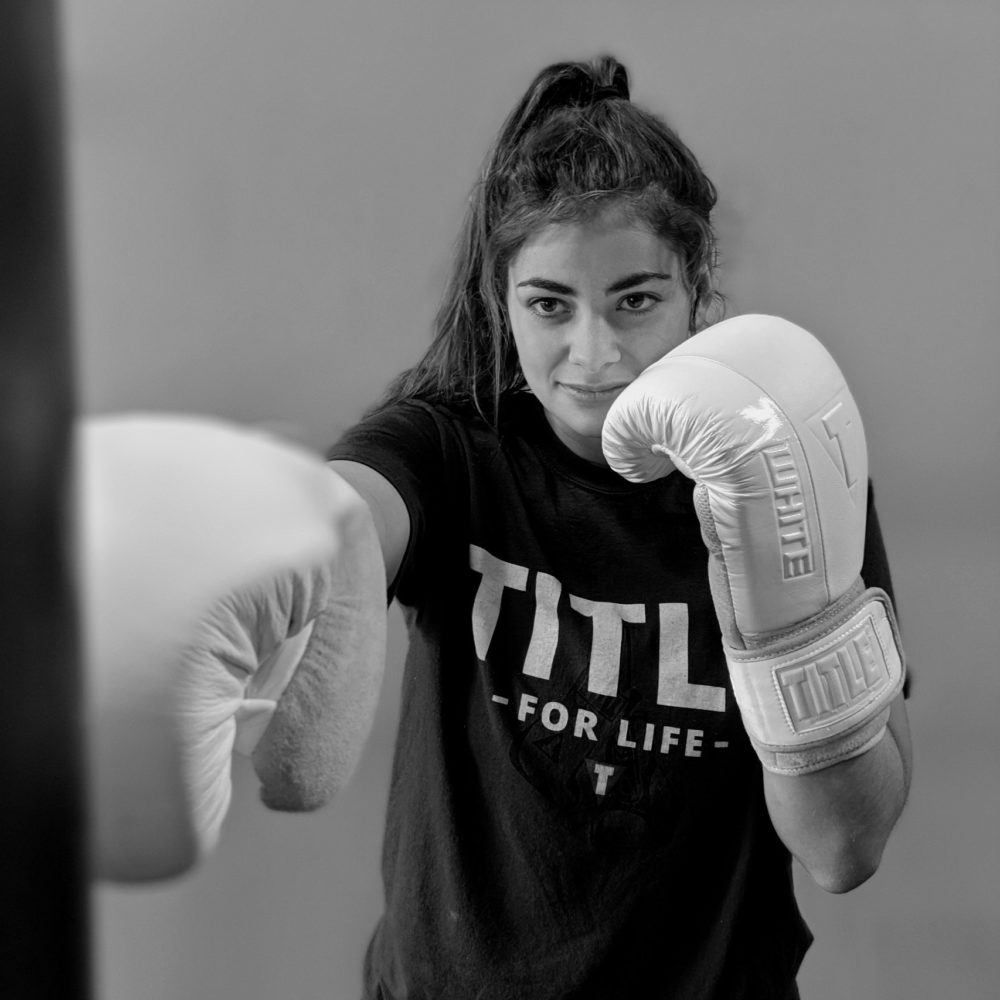 Adi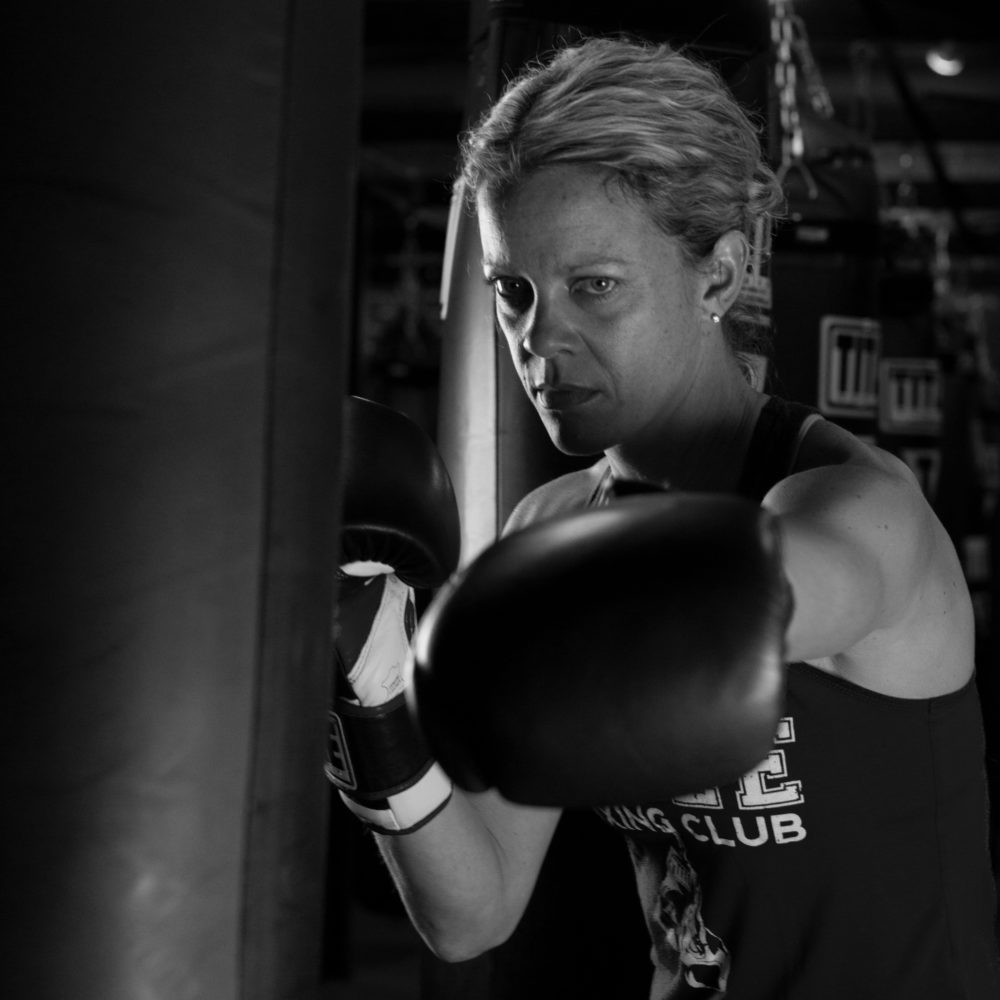 Stephanie
Apr 16, 2021
10 Reasons to Try Fitness Boxing Classes
Read More
Tim's Success Story
In the summer of 2010 I found myself in a position where I was completely miserable and stressed out after… Read More
Loyalty Beyond the Bag
With a Net Promoter Score of 87%, our members are happy to recommend us to others.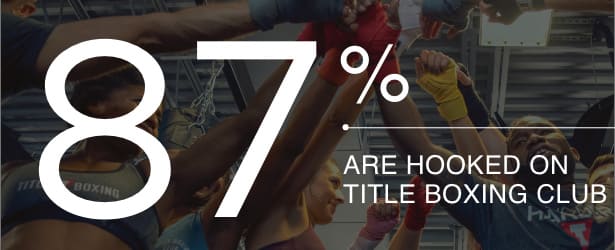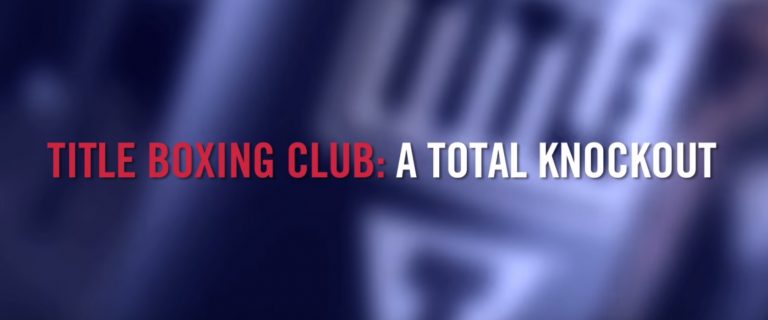 Join the TITLE Boxing Club Movement
While our clubs across the country have been busy building your strength and confidence, we've also been spotted on the news, in magazines and online – and people can't seem to get enough of our growing brand! Check it out for yourself!
Our Club Leadership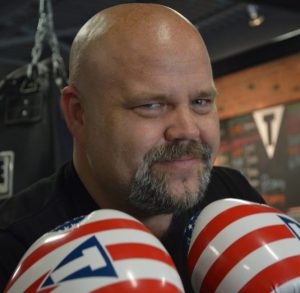 New TITLE Boxing Club owners Ken and Sarah Cox are lifetime residents of the St. Louis area with a strong connection to their community.
Ken is currently a solutions-focused Senior Executive with a 20-year record of success who studied at Washington University and has held advisory board roles with both Vatterott College and Clyde C. Miller High School, while Sarah has done freelance management of social media campaigns for several companies and spent many years working for herself.
Ken's operations and leadership strengths combined with Sarah's social media background, as well as the couple's joint entrepreneurial spirit look to make them a perfect ownership fit for TITLE Boxing Club.
On the personal side, Sarah found TITLE after growing frustrated with the cost of "standard" gyms when compared to the satisfaction of the workouts, training and encouragement level. Additionally, the boost of energy and fulfillment she has felt at TITLE were achieved much more efficiently when compared with the time such calorie burn would require with her previous methods of hiking or running trails with the family dog.
Ken's story is a little more personal, but he found TITLE in an effort to not only get fit physically, but also mentally as a tool for release and recovery from some issues with alcohol and prescription medication. Like Sarah, the "standard" gyms just weren't a fit for Ken, and he always felt more "cog in the wheel" of financial milestones for the club than valued member whose individual needs were truly being tended to, or even respected for that matter.
In the process, Ken found a benefit of TITLE Boxing Club that he didn't expect in the way of a Father-Daughter bond with their 10-year old daughter Bridget that he never dreamed possible. Within months of joining, the two were working out together as much as six nights per week, as well as, sharing laughs and cherished conversation.
Additionally, both Ken and Sarah have not only experienced their own dynamic results, but also watched Bridget's physical strength grow, as well as her confidence level as it relates to everyday tasks – which is life changing indeed.
The Cox family looks forward to little brother Joe eventually joining the family workout passion, and they all look forward to meeting and welcoming you to their extended TITLE Boxing Club family.
Success Stories
Tim's Success Story
Wednesday April 5, 2017
In the summer of 2010 I found myself in a position where I was completely miserable and stressed out after removing myself from a toxic first marriage. I comforted myself with too much bad food and oceans of alcohol. My journey with TITLE Boxing Club started at the end of 2011 with my wife Cheryl.  I agreed to go to a class when she told me it was 'cardio-boxing'.  I was in for quite a rude awaking, but also my life was about to change in a good way. My first Power Hour was so exhausting; I wasn't sure that I would go back.  Since we had a two week pass, we went almost every other day. I remember that my body was so weak from a functional standpoint that I sometimes would lose my balance doing a forward lunge among other exercises. Honestly, I hated it at that time but...
Read More
FAQ's
I've heard the classes are intense; do I need to be in great shape to do the workouts?

It doesn't matter if you haven't worked out in a while or have never boxed before, you can finish the workout feeling great! You'll see that everyone goes at their own pace, but believe us that once you're here, you'll be inspired to give it your very best!
I don't want to get hit; is this a contact workout?

No—not ever! Each person in class has their own heavy bag to workout on, plus their own space to move around the bag. Trust us, you won't even realize anyone else is in the class because you'll be so focused on the workout! And, rest easy, we never allow sparring or fighting at TITLE Boxing Club.
What makes TITLE different than other fitness studios?

Boxing is a great workout, perhaps one of the most challenging of all sports, and we want to bring you the intensity of the training, minus the impact. We'll teach you how to roll with the punches by pushing you further than you thought possible.
I'm new to boxing; will someone show me the basics?

You bet! All of our classes are taught by instructors who will show you the ropes from the beginning. We'll help you wrap your hands and walk you through the basic fundamentals. Everyone in class is at a different level, so take a deep breath and go at your own pace!
Can I bring my children with me?

We do not offer childcare services at TITLE Boxing Club. However, children over the age of eight are welcome to work out with you here and join as a member! Ask us about our Family Membership options.
What do I need to bring to class? How early do I need to arrive?

Hand wraps are essential for your protection and mandatory for class. You can bring your own or buy them here. We'll have gloves for you to borrow your first time, and you might want to bring a bottle of water and towel! Plan on arriving 20 minutes early so we can get you settled and wrap your hands.
I've never hit anything before. Will I hurt myself?

For a beginner, the most important thing is to learn the proper form. The good news is that we'll teach you! As you progress, you'll be able to throw several variations of punches from different positions and develop your own punching technique to fit your style. People are usually surprised at how much they love hitting the heavy bag!
Can I try a class before joining?

Of course you can take classes before purchasing a membership. We have drop-in rates for single classes, three or six classes. These are great for people who travel often or want to try us out. You can choose our best value option and commit to a membership any time.