Brickell
829 SW 1st Ave, Miami, Florida 33130 786-452-9908 Open Today: 8:30am - 12:45pm Monday: 5:45am - 9:00pm Tuesday: 5:45am - 9:00pm Wednesday: 5:45am - 9:00pm Thursday: 5:45am - 9:00pm Friday: 5:45am - 7:00pm Saturday: 8:30am - 12:45pm
829 SW 1st Ave, Miami, Florida 33130 786-452-9908 Open Today: 8:30am - 12:45pm Monday: 5:45am - 9:00pm Tuesday: 5:45am - 9:00pm Wednesday: 5:45am - 9:00pm Thursday: 5:45am - 9:00pm Friday: 5:45am - 7:00pm Saturday: 8:30am - 12:45pm
Try a Class
New to boxing? Schedule your first workout at our Brickell fitness studio and we'll show you the ropes.
Upcoming Classes
Monday Feb 18
06:30 AM
Boxing 45
Richard
09:00 AM
Boxing 45
Richard
07:00 PM
Boxing 45
Pierre
08:00 PM
Boxing 45
Pierre
Tuesday Feb 19
Wednesday Feb 20
Thursday Feb 21
Friday Feb 22
Saturday Feb 23
11:30 AM
Boxing 45
Pierre
Monday Feb 25
Tuesday Feb 26
Wednesday Feb 27
Meet Your Trainers
Success Story: February Member Spotlight: Christie
Our member of the month this February is Christie from TITLE Boxing Club Littleton, MA! She has proved her strength by… Read More
Reaching your fitness goals is as simple as stream, sweat, repeat. Introducing TITLE Boxing Club On Demand, the ult… https://t.co/fqHGrXJcTH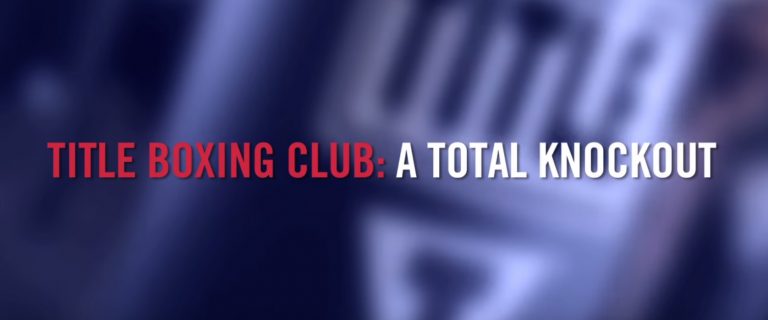 Join the TITLE Boxing Club Movement
While our clubs across the country have been busy building your strength and confidence, we've also been spotted on the news, in magazines and online – and people can't seem to get enough of our growing brand! Check it out for yourself!
Our Club Leadership
Gio Perez has been an athlete most of his life and enjoys playing basketball, baseball, tennis, track & field, and has a strong love for swimming. Perez went to Indian River State College and NSU as a student/athlete to swim and study Education Fitness. He is passionate about the human body and how it is the greatest machine.
His love for fitness came about while coaching swimming and he is driven by the progress and confidence it brings to the individuals. Gio is a leader, a positive motivator, a go-getter and is driven to make other lives better, he will be welcoming everyone at TITLE boxing with a positive attitude!
FAQs
I've heard the classes are intense; do I need to be in great shape to do the workouts?
It doesn't matter if you haven't worked out in a while or have never boxed before, you can finish the workout feeling great! You'll see that everyone goes at their own pace, but believe us that once you're here, you'll be inspired to give it your very best!
I don't want to get hit; is this a contact workout?
No—not ever! Each person in class has their own heavy bag to workout on, plus their own space to move around the bag. Trust us, you won't even realize anyone else is in the class because you'll be so focused on the workout! And, rest easy, we never allow sparring or fighting at TITLE Boxing Club.
What makes TITLE different than other fitness studios?
Boxing is a great workout, perhaps one of the most challenging of all sports, and we want to bring you the intensity of the training, minus the impact. We'll teach you how to roll with the punches by pushing you further than you thought possible.
I'm new to boxing; will someone show me the basics?
You bet! All of our classes are taught by instructors who will show you the ropes from the beginning. We'll help you wrap your hands and walk you through the basic fundamentals. Everyone in class is at a different level, so take a deep breath and go at your own pace!