Carlsbad
3247 Camino De Los Coches, Suite 100, Carlsbad, California 92009 760-652-5888 Open Today: 5:00am - 8:30pm Wednesday: 5:30am - 8:30pm Thursday: 5:00am - 8:30pm Friday: 5:30am - 6:00pm Saturday: 8:00am - 1:30pm Sunday: 9:30am - 1:30pm Monday: 5:30am - 8:30pm
3247 Camino De Los Coches, Suite 100, Carlsbad, California 92009 760-652-5888 Open Today: 5:00am - 8:30pm Wednesday: 5:30am - 8:30pm Thursday: 5:00am - 8:30pm Friday: 5:30am - 6:00pm Saturday: 8:00am - 1:30pm Sunday: 9:30am - 1:30pm Monday: 5:30am - 8:30pm
Try a Class
New to boxing? Schedule your first workout at our Carlsbad fitness studio and we'll show you the ropes.
Upcoming Classes
Meet Your Trainers
Success Story: February Member Spotlight: Christie
Our member of the month this February is Christie from TITLE Boxing Club Littleton, MA! She has proved her strength by… Read More
Reaching your fitness goals is as simple as stream, sweat, repeat. Introducing TITLE Boxing Club On Demand, the ult… https://t.co/fqHGrXJcTH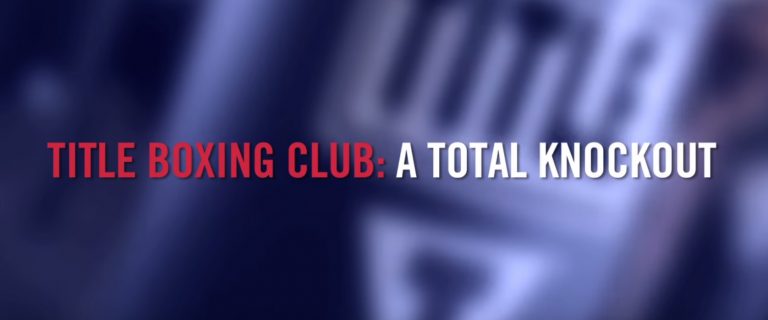 Join the TITLE Boxing Club Movement
While our clubs across the country have been busy building your strength and confidence, we've also been spotted on the news, in magazines and online – and people can't seem to get enough of our growing brand! Check it out for yourself!
Our Club Leadership
For Dmitriy, his passion for TITLE Boxing Club found its way into his identity through his wife Kseniya. In 2001 he emigrated from Russia and moved across the globe for a fresh start and the added challenge of learning a new language. Hard work is no stranger for Dmitriy. With a degree in Economics and Agriculture, he built and grew his own construction business, which found him managing up to 10 employees and which he coordinated dozens of projects on a regular basis. Ambitious, dedicated and adventurous, in 2004 he knew he met his perfect match when he met an equally ambitious, dedicated, adventurous and passionate Kseniya Stupak, whom he married in 2007. Their son, DJ was born the next year. Though his Construction business in Iowa City, IA was thriving and successful, he knew his passion was for a different kind of business. The construction industry demanded daily hard physical labor, which left him with no energy for extracurricular activities, or so he thought. Wanting to share her passion for TITLE, Kseniya dragged him and DJ in to try a class at their local TITLE Boxing Club. He quickly realized how much more energetic and healthy he felt after each workout. Instead of exhaustion, he felt relief and recharge. He became a member of the local TITLE Boxing Club in 2013 and was welcomed into the TITLE world with open arms. He knew this was where he wanted to be and he wanted to share his experience with others. In 2016, Dmitriy and his family moved to California and he knew with this relocation there would be an opportunity. The opportunity presented itself for him to become a franchisee of TITLE Boxing Club and he took it! He now is the proud co-owner of TITLE Boxing Club, Carlsbad with his wife, Kseniya. Together they share a common purpose- to motivate and connect with others while sharing their passion for a healthy and happy life through TITLE Boxing Club.
Kseniya has a similar story. She left Sevastopol, Russia to immigrate to the United States with her mother in 2004. Not knowing the English language, she was determined to quickly learn and continue her academic career. Persistent and driven, she persevered and obtained her paralegal degree, and immediately started attending the University of Iowa. She met Dmitry Stupak while living in Iowa City, IA, fell in love and married this extremely lucky man in 2007. A year later, their son DJ was born. Upon completing her undergraduate degree in sociology, she continued on to the University Of Iowa College Of Law and obtained her J.D. degree. Being a wife, mother, daughter and law student, to say she was on a time crunch is an understatement. Strict discipline and time management skills were a necessity for her to fulfill all her different roles all while maintaining her sanity. That is when she found sanctuary at TITLE Boxing Club. She realized how important TITLE Boxing classes were for her overall health. Not just for her physical health but equally important for her mental health as well. Therefore, making time for TITLE Boxing classes became a need, not a want and was ingrained in her daily lifestyle. She has been a member of TITLE Boxing Club since 2013, has ever since been in love with the workout and family-oriented environment. With the stress relief of TITLE she saw her dreams come to fruition. Having passed one of the toughest exams in the nation, the California Bar Exam, in 2016 Kseniya was quickly offered an employment with a California law firm, Law Office of Jacquelyne M. Nguyen, where she handles civil litigation on behalf of the Department of Justice, estate planning, immigration and criminal cases. She and her family relocated to California and instantly found solace but were missing their TITLE Boxing Club Family. So when the opportunity presented itself, they did not hesitate. Kseniya is now the proud Co-Owner of TITLE Boxing Club where her husband Dmitriy and she are growing their own TITLE Boxing Family together.
Club Reviews
March 22, 2019
This is an amazing place to get a really good cardio workout. I like how all instructors have their own unique style of cardio boxing/kickboxing. All instructors are extremely helpful and make their best attempt to teach you throughout your workout. I definitely feel like I get the best workout when I am training with Title Boxing Club, Carlsbad.
March 7, 2019
Mike Medrano
San Marcos, CA
FAQs
I've heard the classes are intense; do I need to be in great shape to do the workouts?
It doesn't matter if you haven't worked out in a while or have never boxed before, you can finish the workout feeling great! You'll see that everyone goes at their own pace, but believe us that once you're here, you'll be inspired to give it your very best!
I don't want to get hit; is this a contact workout?
No—not ever! Each person in class has their own heavy bag to workout on, plus their own space to move around the bag. Trust us, you won't even realize anyone else is in the class because you'll be so focused on the workout! And, rest easy, we never allow sparring or fighting at TITLE Boxing Club.
What makes TITLE different than other fitness studios?
Boxing is a great workout, perhaps one of the most challenging of all sports, and we want to bring you the intensity of the training, minus the impact. We'll teach you how to roll with the punches by pushing you further than you thought possible.
I'm new to boxing; will someone show me the basics?
You bet! All of our classes are taught by instructors who will show you the ropes from the beginning. We'll help you wrap your hands and walk you through the basic fundamentals. Everyone in class is at a different level, so take a deep breath and go at your own pace!
Can I bring my children with me?
We do not offer childcare services at TITLE Boxing Club. However, children over the age of eight are welcome to work out with you here and join as a member! Ask us about our Family Membership options.
What do I need to bring to class? How early do I need to arrive?
Hand wraps are essential for your protection and mandatory for class. You can bring your own or buy them here. We'll have gloves for you to borrow your first time, and you might want to bring a bottle of water and towel! Plan on arriving 20 minutes early so we can get you settled and wrap your hands.
I've never hit anything before. Will I hurt myself?
For a beginner, the most important thing is to learn the proper form. The good news is that we'll teach you! As you progress, you'll be able to throw several variations of punches from different positions and develop your own punching technique to fit your style. People are usually surprised at how much they love hitting the heavy bag!