Apr 4, 2020
10 WAYS TO KEEP KIDS ACTIVE AND ENGAGED IN QUARANTINE
Are you stuck at home with the kiddos, with nothing to do? TITLE Boxing Club On Demand trainer, certified personal trainer, blogger, and mother of three, Taylor Merritt, recently gave us TEN ideas for keeping little ones entertained in healthy and positive ways, in quarantine!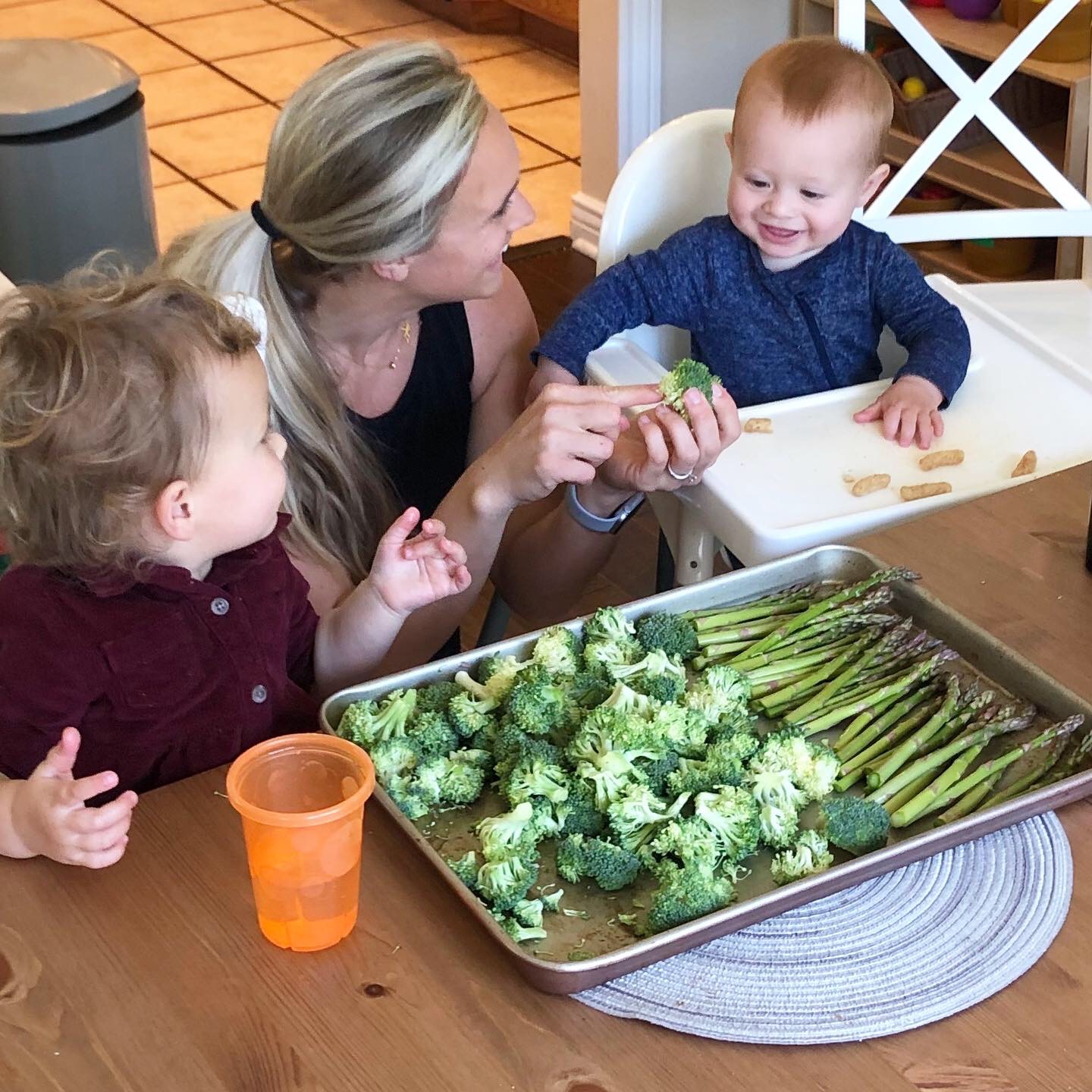 Cook and Bake Together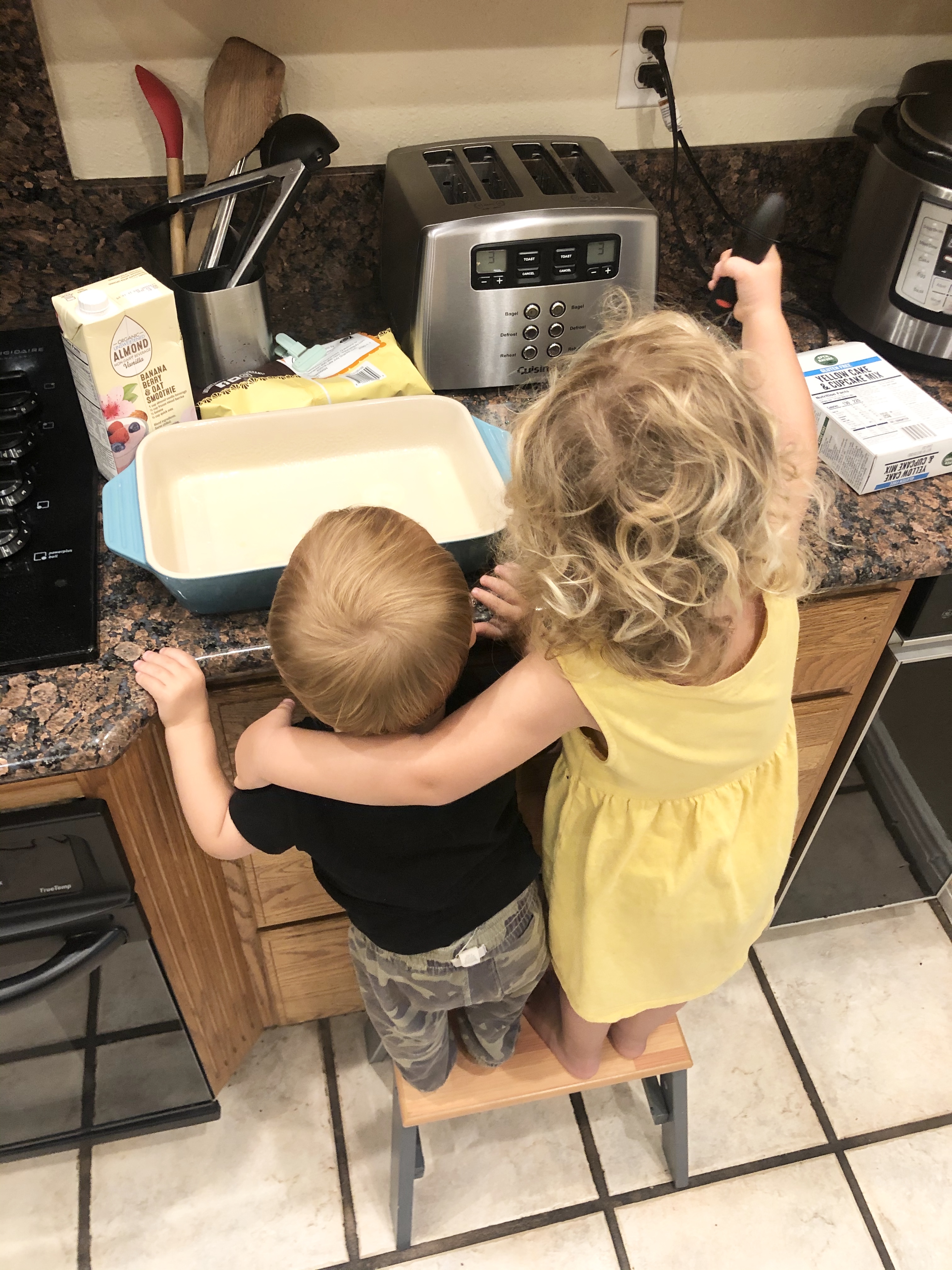 Taylor has made it a point to involve her kiddos in the kitchen whenever she can. She suggests involving them in small ways, whether it's mixing up pancake batter or drizzling olive oil on veggies before they go in the oven. "It definitely takes longer and takes more patience but they love to help," Taylor claimed. She also uses that time to teach her kids about the foods they eat, always pointing out the health benefits of the various fruits and vegetables their working with. "It's time-consuming which is perfect if you're trying to burn time at home right now!"
Build a Fort
The Merritt gang loves building forts. The building process gets the kids thinking inventively, as they try different ways of assembling materials. Once the fort is complete, it provides hours of entertainment and fun because any activity is more fun in the fort! "We use boxes, and blankets, and pillows, and we create a fun spot to eat snacks and play games," she told us.
Do a Science Project or Art Project
The mom of three loves getting her little ones engaged with a science experiment or art project. She finds inspiration on Pinterest and blogs, for ideas on simple experiments like adding vinegar to baking soda, to get the kids thinking. In addition, she loves letting them use their creativity to play with paint, crayons, and colored pencils. She recently added a not-so-conventional supply to the mix, shaving cream, and it was a hit! "With limited materials, they get really creative, just touching the materials and playing with them," she said.
Go for a Bike Ride
This is her family's favorite way to get fresh air right now. "It's so easy to practice social distancing with a biked ride, and it's so nice to get the kids out of the house," Taylor told us.
Do Yoga, Meditate, or Get Active Using Apps
Taylor recommends taking advantage of all the free workout apps right now to keep the kids active. "Obviously we try to limit their screen time, but they love trying new and different workouts like yoga and boxing," She said. She also utilizes the free story time live streams from Concord Public Library and the virtual safaris that zoos around the country are now streaming. "We'll set up the stream in the morning and have breakfast with the animals," Taylor told us. TITLE Boxing Club On Demand is doing 30 days of free streaming right now too and it's perfect for the kiddos!
Animal Body Poetry
This is another fun way to keep the kids active and engaged. Taylor uses Animal Body Poetry Cards but says you could also just print off pictures of animals. You hold a card up so the kiddos can see, you talk about the animal and what it does, then the child mimics the way the animal walks. "It teaches them how to manipulate the body and tell a story with their body, it's so fun," she said.
Indoor Scavenger Hunt
Taylor creates a list of objects the kids must collect around the house, it keeps them busy and moving. "Depending on the age of the kid, you could make it as simple as 'find a stuffed animal' or 'find a green toy' or you could get more creative with the list items too", she told us. She also suggests strategically putting objects on the list that would require a child to cover a lot of ground, like going up and down stairs or around the yard.
Deck of Card Family Workouts 
This is an activity that Taylor originally used while training clients. She assigns an exercise to each suit in a deck of cards and then lets the kids draw them and announce the exercise and amount of reps. An example would be assigning jumping jacks to the suit, diamond, then drawing a five of diamonds, and then doing five jumping jacks. "It's fun, the kids get to draw cards, go over numbers and get some exercise," she said.
Create an Indoor Obstacle Course
She uses painters tape to make fun shapes on the floor, while also adding in various objects for the kids to jump over. "You can get creative with your space, have them climb on stuff or go under a table, you can change it every time," Taylor told us. This is another fun way to keep the little ones moving!
Dance Party
Taylor's family loves a good dance party! It's a simple way to get everyone up and moving. They turn the music up and dance around the house with instruments and sometimes add costume pieces into the mix, like scarves and hats. "We just make it fun, educational and silly, the kids love it, and it's an easy way to get them active… it's honestly kind of therapeutic for me too," she told us.
"You don't have to reinvent the wheel, I always tell people that, get on Pinterest and do a little research," Taylor suggested. She combs through blogs and various websites to find simple ways to keep her kids entertained, healthy, and active! For more tips and tricks on keeping your little ones happy and healthy, head over to Sweaty as a Mother!