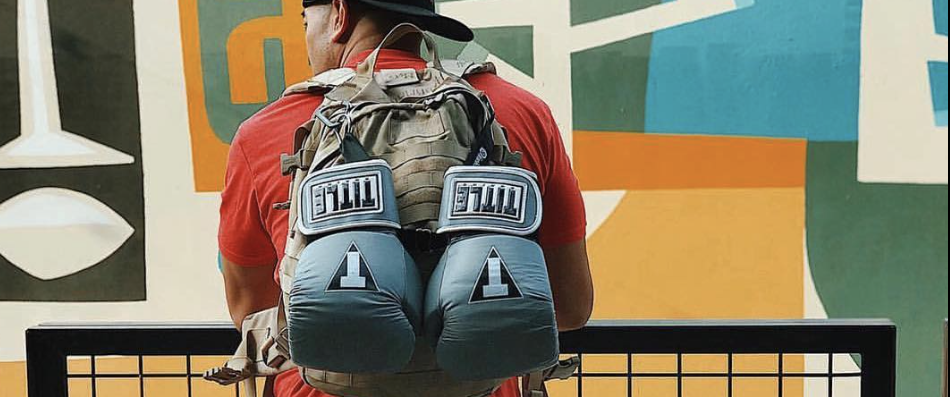 Nov 28, 2018
6 Things You Should Carry in Your TITLE Gym Bag
We all have busy schedules that force us to squeeze in our workouts before or after work, during lunch breaks, or in between before kids activities. We're helping you pack your gym bag for your on-the-go lifestyle.
_______________________________________________________
6 Things You Should Carry in Your Gym Bag
Water Bottle: This is one of the most essential items to have in your gym bag! Carrying a reusable water bottle allows you to keep hydrated throughout the day and ready to rock your TITLE class.
Nutrient-packed snacks: Always have snacks in your bag to keep you fueled before and after your TITLE workout. Be sure to stock up on snacks that are nutrient rich and can be easily eaten on-the-go, such as protein bars, fruits, nuts, hard boiled eggs and protein shakes.
Cleansing Wipes, Deodorant and Dry Shampoo : The perfect combo for freshening up after a sweaty workout. If you are taking a lunch class, you'll definitely want to use these products before heading back to the office.
Extra Clothes: It's always a good idea to keep a fresh outfit on hand for the days you need to run errands or meet someone for lunch after a sweaty TITLE workout.
Hand Wraps: Hand Wraps are a NECESSITY, all TITLE Boxing Club members are required to wear hand wraps during class. They help prevent hand injuries + give a great support your wrist, knuckles, hands and joints. Not to mention, hand wraps will soften the shock of punching the heavy bag and will provide extra protection for your thumbs.
Boxing Gloves: And…last but not least, boxing gloves! Our clubs always have gloves that you can borrow in case you forget your own, there is no better feeling than hitting the heavy bag with your own pair of gloves.
_______________________________________________________