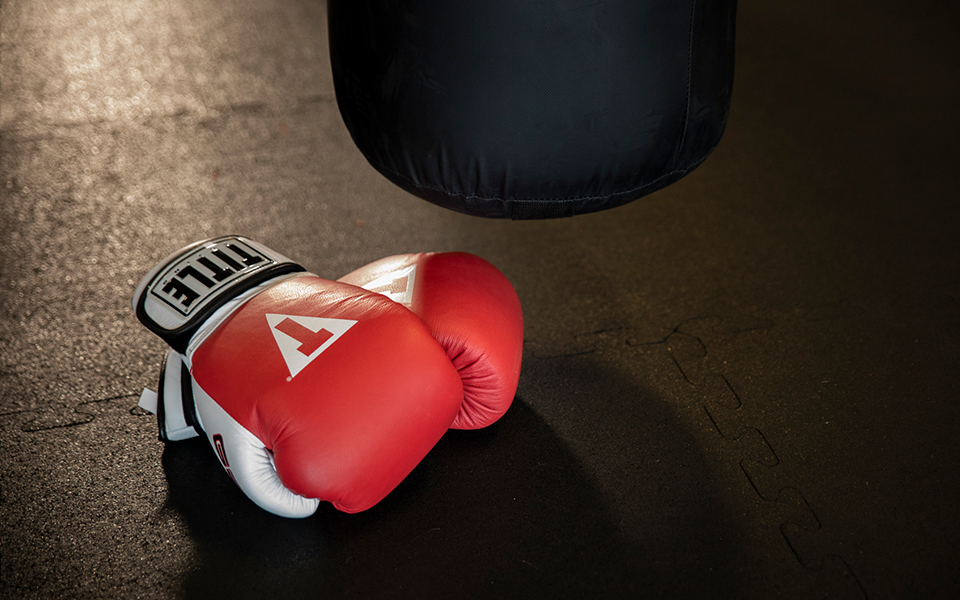 Jun 10, 2020
9 WAYS TITLE BOXING CLUB FRANCHISEES AND GM'S INNOVATE DURING COVID-19 CLOSURES
When times get tough, the TITLE Boxing Club community gets tougher. As the ever-changing world spins on, brands, specifically boutique fitness studios, have scrambled to adapt their business models originally planned for 2020. For us at TITLE Boxing Club, we have always valued community and collaboration first with our franchisees and in-turn them with our members. When COVID-19 forced all locations to close, the TBCI brand began hosting weekly live best practice webinars with franchisees and general managers sharing tips from the front line. The topics have ranged from member engagement, handling temporary closures, operations and best practices, social media strategies, live classes, TITLE On Demand, and more. This week's webinar featured three experienced general managers who spoke on a topic that many can relate to: Keeping your Member Base Engaged in the Midst of a Global Pandemic.
Tate Wheeler, General Manager of TITLE Boxing Club Lakeville, has been instrumental in connecting with his members during the COVID-19 closure and is located only a few miles away from George Floyd's death. He shared tips on maintaining community, giving back and member results
Get intimately involved with the community surrounding your business
Tate connected with the local churches in the Minnesota market to help provide relief to people, businesses, and anyone in need during the BLM riots and protests. TITLE Lakeville members rallied to fill the entire front of the club with food, supplies, and other important donations to help rebuild the community. The members were eager to help, ready to make a difference, and create a positive impact in their local community.
Offer additional services to members during COVID temporary closures
When members all stayed home to save lives, TITLE Lakeville provided options for them to continue their membership and receive new services such as nutrition and meal plans—and the results were overwhelmingly positive. More than 150 members took part in an engaging workout challenge that involved clean eating tips, advice from nutrition experts, and at-home boxing workouts. Lakeville members have been boxing at home, outside and via YouTube channels to keep their results progressing during the shutdown.
Continue to add value to memberships
With the club's temporary closing, Tate continued to innovate each month for members to experience their boxing workouts. He first started with virtual classes through zoom, then starting their own YouTube channel, and now adding in social distanced outdoor classes for those comfortable with being out and wanting the in-person experience. As the club opens back up, they will continue to offer virtual and outside classes, while also running in-club classes. Offering a variety of classes ensures options for members to feel comfortable based on their personal comfort and health during COVID.
Our second guest on the webinar was Max McGee, General Manager and Franchisee of TITLE Boxing Club Cary and Raleigh. Max has recently held outdoor classes as well, yet took another approach for the members in North Carolina.
Accountability creates progress
Max developed a six-week workout challenge for his members and non-members that included an accountability component to ensure they were completing it each week. The participants started with a Murph test (one-mile run, 100 pull-ups, 200 push-ups, 300 squats, and another one-mile run, all done consecutively.) and ended the challenge with the same test. The challenge was just what they needed, and all participants dropped time significantly.
Ask members what they want
Max instinctively knew how to keep members engaged during COVID forced closures, yet he wanted to survey the members to see how he can help support them even further. He asked a simple question "what kind of services do you want while you cannot come to the club?" The responses allowed him to tailor the product offerings, specifically as it related to members' high desire for private training. As such, Max went to work developing a "mobile go kit" for his trainers to take with them as they offered PT at the members' homes and at parks. Inside of the kits were cleaning supplies, gloves, masks, and disinfectants to keep the members safe and the gear clean. They now offer six new personal training packages and three more coming soon. Members and non-members are reaping the rewards (and results!).
Create community, virtually
With consumers everywhere spending more time online and on their phones, the clubs created a private Facebook group and used it as a way to create conversation and community online. More than 500 people are in the group with trainers and staff. Trainers are able to announce when their zoom classes are and keep the member community and conversation alive. Another way they remain connected with members is through group texts, as a way to check in on people and communicate important information.
Lastly, Kelley Curran, General Manager at TITLE Boxing Club Wicker Park and Lincoln Park, spoke on the value of establishing partnerships with brands that have similar audiences and listening to member feedback:
Establish brand partnerships
Kelley has found great value in partnering with Michelob Ultra, both before and during the quarantine. Most recently, Michelob Ultra sponsored a two-week virtual workout challenge for members called "quaran-tough", providing prizes and other perks for participants that completed the challenge. This challenge featured 15 classes in two weeks and a digital game piece for members to publicly displace their completion of classes. With an apple watch and Michelob Ultra on the line, the members were super competitive to win. As an added bonus, there is tremendous value in aligning with brands as their audience is then exposed to your brand as well as their visibility to our members. It's a true win-win!
Engaging Zoom workouts
Initially, with the COVID shut down, the trainers at Lincoln Park and Wicker Park did the zoom workouts from home. Yet, they recently began teaching from the club again and providing technique training through zoom. When members activate their cameras on the zoom workouts it allows the trainers to critique skill and motivate those participating in the workout by name. This style mimics the trainer approach in the club and the members loved getting feedback on their form to improve results. They cap the classes at 25 to ensure trainers can connect with everyone equally in class.
Survey your members
The clubs recently surveyed their member base asking them questions about when and how they would feel comfortable coming back to the club for class. Out of 600 members surveyed only 30 listed having a concern coming back to the club. The feedback was immensely valuable information for the clubs to reference as they plan their reopening strategy.
In conclusion, innovation and collaboration have been a remarkable silver lining in the uncertainty that surrounds businesses during these times. These great changes are making way for a new era at TITLE Boxing Club, an era of fresh perspective, open-mindedness, and an unquenched thirst for evolution, and of course, the iconic positive TITLE community!