Dec 21, 2018
Boxing: Your New Favorite Workout
Boxing is one of the most popular workouts in fitness right now. However, boxing is also one of the oldest sports in the world. Dating back to 3,000 B.C. The sport was later introduced into the Olympic Games by the Greeks in the 7th century B.C.
Not only is boxing a great sport, but back in 2008, the founders of TITLE Boxing Club recognized the special elements of boxing and knew the world needed it as a workout for everyone – not just a sport for professional athletes. Fast forward to 2018 and boxing has been made new again in the world of fitness.
If you haven't tried boxing yet but think it might be for you, it's for you! We could go on and on about why and how much we love boxing in our clubs, but we thought it would be best coming from real reviews.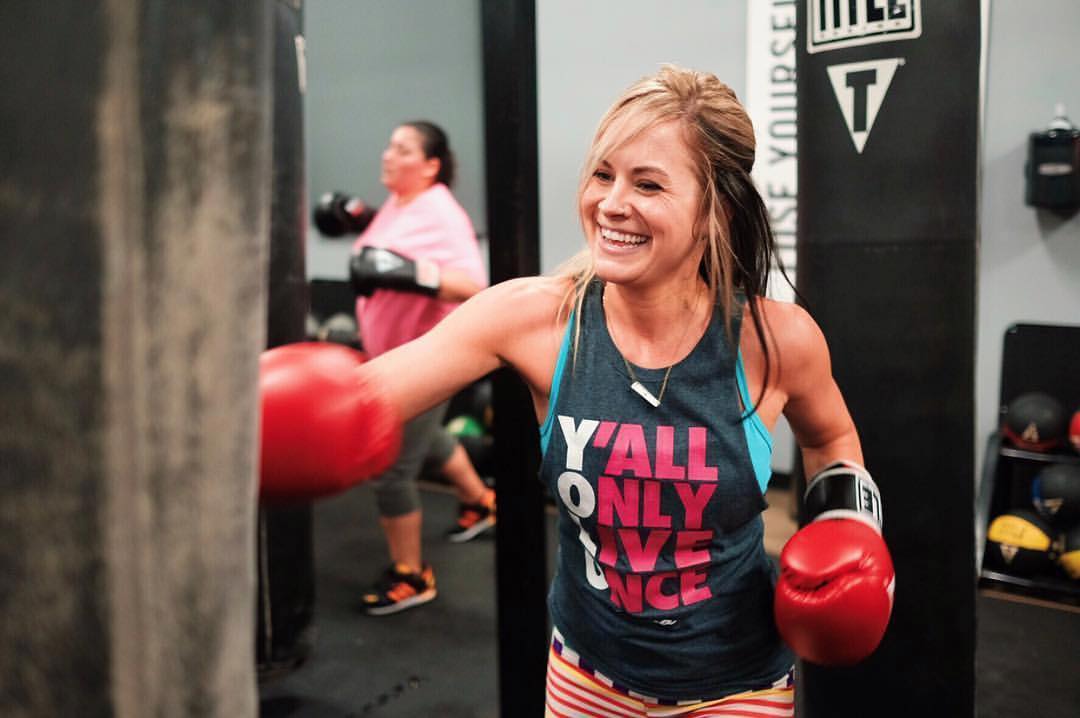 "It's structured, balanced, intense, different every time, you learn a skill, it's fun, and the coaches are very helpful," Silas, Alpharetta, GA.
"This is a fantastic workout, it's high intensity and definitely a full body workout. All of the instructors do a great job of making sure everyone understands the combinations. The music is also always great!" Lexi, Lincoln Park, Illinois
"First of all, everyone was very supportive. It was really really tough but motivating. I have to start somewhere, and this was a good beginning!" Eileen, Mentor
"It was tough, but the coach was very encouraging and I loved the mix between the boxing moves and traditional HIIT moves!" Anisha, New York City
"It is such a welcoming place and the workouts are unreal! I feel like a million bucks after leaving each time!" Linda, Norwood
"No two work-outs are ever the same. All the instructors are fantastic, and there is such a warm vibe at the place. Completely new to boxing and out of shape when I first signed up with Title a couple of months ago, I now happily plan my week around these work-outs. I feel better, have much more positive energy, and the instructors, all of whom bring their own unique flair to their classes, inspire me to keep coming back for more. Thank you to each of them for helping transform my life, mind, and body for the better!" Thy, Sacramento, California
"The music keeps it fun & up beat. The trainer lets you move at your own pace but still helps out making sure you're learning what he's trying to teach us. It's no judgement & all very comfortable. I didn't feel embarrassed or uncomfortable while i was there because i wasn't the most athletic before going to the class," Madison, Grand View
Our members and fist-time guests say it best. TITLE Boxing Club is unlike any other boxing workout. We're true to the sport and teaching technique, while creating a fun environment where everyone feels welcome and everyone belongs.
Interested in trying a class? Visit our locations page to find a club near you.
We'll see you at the club!