Dec 4, 2018
Fight Your Fear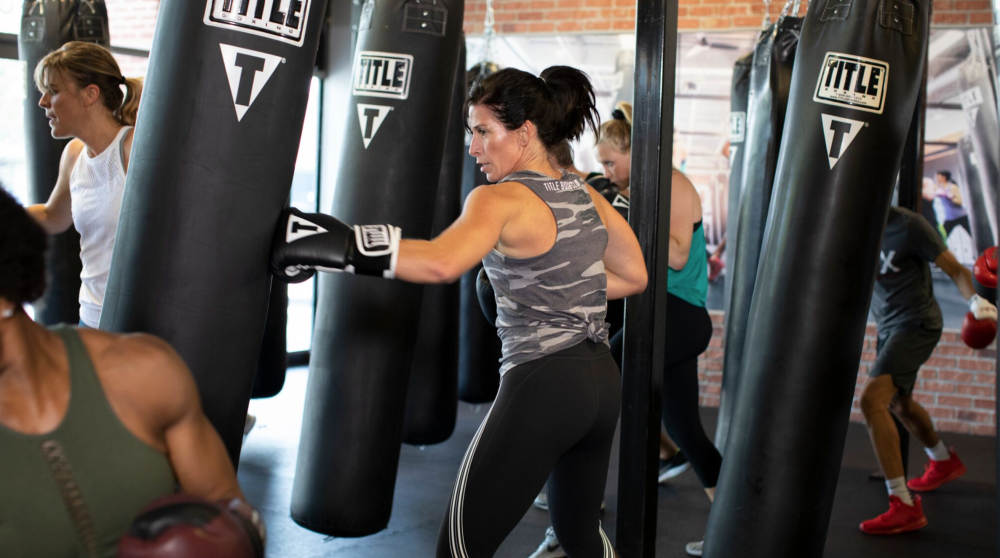 Fitness journeys bring out vulnerability in everyone. Whether your journey starts with losing weight, toning up or switching your routine – everyone is equal at the bag.
From the moment you walk into TITLE Boxing Club, you belong. Unlike other fitness activities, boxing is new to almost everyone when they step into our clubs – that means we're all in this together! Our trainers are here to coach you and motivate you through the best workout of your life. All we need from you is to believe in yourself enough to know that you can accomplish anything you set out to achieve. We already know you can!
Boxing is more than a workout. It's physical, mental, emotional and psychological. It will challenge you. It will change you. It will inspire you to be a little better every day. We love seeing the fight in our members come out at the bag. We can't wait for you to feel that energy and power for yourself. If you're unsure what to expect at your first class, we encourage you to channel those nerves into excitement. Know that we've got you covered the rest of the way. We're sharing our best tips for your first class – from what to wear, when to arrive, what to expect and how to recover.
Start your fitness journey with an open mind! The best lesson in life is to know that you can do anything you set your mind to. We hope we're a small part of your journey in dominating your goals and dreams. You owe it to yourself to be the best you can be. You will never "fail" in one of our classes. Every class is an opportunity to learn and grow in your technique, strength and endurance.
Things you'll need for class:
A positive attitude!
Hand wraps – if you don't own a pair (most don't), you can purchase them at the club.
Gloves – we have clean gloves available for you to use at your first class.
Water – we have water fountains in all of our clubs for you to use during class. Don't forget to bring water with you for before and after class. Hydration is key to recovery!
Comfortable workout shoes – you're going to be on your feet and moving! For the warm up, boxing rounds and core work at the end, you'll want to make sure you have workout shoes that you're comfortable moving in.
Know before you go:
Our trainers will show you how to throw the four basic punches before class. Our main goal is safety and protecting you from injury. They'll coach you on how to throw a jab, cross, hook and uppercut before class. During the boxing rounds, they'll call out combos using the name of the punch (i.e. Jab, Cross, Hook, Hook). You'll never have to remember what number is what punch.
To make sure the trainer can properly coach you before class, plan to arrive 15-20 minutes early. We'll get you signed in, your hands wrapped, gloves and a bag picked out and show you the punches.
The trainer will set the tempo of the class, but we encourage you to take class at your own pace. The trainers will offer modifications to advanced movements. Take a moment to catch your breath or grab some water at any time during the class.
Our classes start with a warm up (exercises like jumping jacks, lunges, squats, mountain climbers and shadow boxing to warm up those arms). From there, you'll move into the boxing rounds. You'll have 8 3-minute rounds with a minute of active rest in between. "Active Rest" is time to catch your breath while still moving to keep your heart rate up. During the active rest, you'll do exercises like squats, lunges, wall sits, etc. After you've knocked out those 8 rounds, we'll move into core. You'll grab a floor mat and a medicine ball. Core is a vital part of our workout. A strong core protects you from lower back pain and prevents injury. Boxers use their core in every motion. A strong core means stronger rounds.
As with any new workout, there are new things to learn. Never forget that we all started at a first class once and you don't have to be "in shape" or a pro to get started. Watch the video below for a short introduction into who we are and recapping the information above.
We can't wait to meet you and watch your fight your fear at the bag. You belong here. Every Body belongs here.