Jan 17, 2018
Healthy Grocery Shopping on a Budget
The food that you put into your body can make more of a difference and impact your health and success more than the workouts that you're doing. We're constantly bombarded with popular buzz words that make food appear healthy but might not actually be all that great for us. However, eating 100% organic for a family can be very expensive and not a possibility for many families in America. 
We think that anyone should be able to make healthier choices on any budget! We've put a list together of seven ways you can make healthier choices and how to do so on a family-friendly budget.
---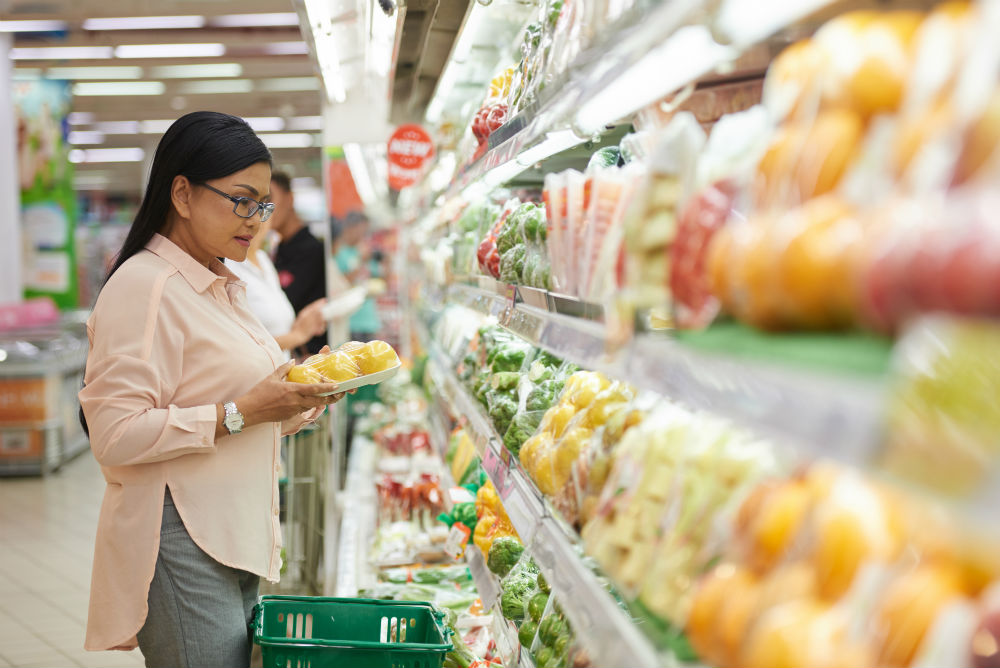 Shop local!

One of our favorite way to stock up on healthy options that are preservative-free and very reasonably priced. Farmers markets are a great option for produce and eggs. Many vendors will give you a discount if you recycle your egg cartons, too! 

Check out Aldis!

Aldi's is expanding rapidly on the grocery store scene and is a very reputable place to get high-quality food at a lower price. The set up of the store is different from what you're probably used to at a traditional grocery store, but it's well worth the prices and quality. They even have an organic produce section! Check your local Aldi's for deals. These are some of our favorite deals at our local Aldi's:

Blueberries for $1.99 a pint

Raspberries for $1.49 a pint

Organic Ground Beef for $4.49 a pound

$1.49 for a 32 oz. of non-fat vanilla yogurt 

Almond milk for $1.99

Buy frozen!

Buy organic fruit and veggies in frozen bags. This lets you buy in larger quantities and use them for longer. Frozen fruit is a great option for smoothies and smoothies bowls. Frozen veggies can be used as a side with a protein, in a stir fry or with a pasta. 

Buy in Bulk! 

This seems like a no brainer, but we forget this is an option because we don't want to waste food. The best way to make this effective is to plan out your meals. Buying meats in bulk is a great way to save money. Cook what you'll use for the week and freeze the rest. Wholesale places like Costco and Sam's Club can have great deals on meat. 

Be Prepared! 

Speaking of planning your meals, the best way to be strategic with your food budget is to plan it out. Plan out your meals for the week and stick to those. By planning the meals out, you'll already have everything you need to make them. This will eliminate any last-minute trips to the store that often turn into a fast food meal because it's easier. If you really want to be prepared, meal prep major items for the week to make your job easier. This can be things like hardboiled eggs for breakfast or pre-made smoothies. You could also cook your chicken or meats ahead of time so you only need to prepare a side and you're all done. 

Make a list!

Once you know what meals you want for the week, make a shopping list and stick to it. Stay away from those items on the end of the aisles that look yummy but are probably not healthy and will add up at the register. We've created a downloadable grocery list for you to use and stay on track. 

Grocery shop on Wednesdays!

This tip might seem a little odd and hard to do in the middle of the week. However, grocery stores typically mark their produce and other items down on Wednesday. You can also call your local grocery store and ask what days they typically mark items down.
Feeding a family on a budget can seem intimidating, but it doesn't have to be. Remember and follow the above tips and you'll be amazed how much money you're saving on food that's actually good for your family! If you'd like meal ideas and how to pair items your find at Aldi's visit the Wellness For the Win Blog here.
Click Here to Download