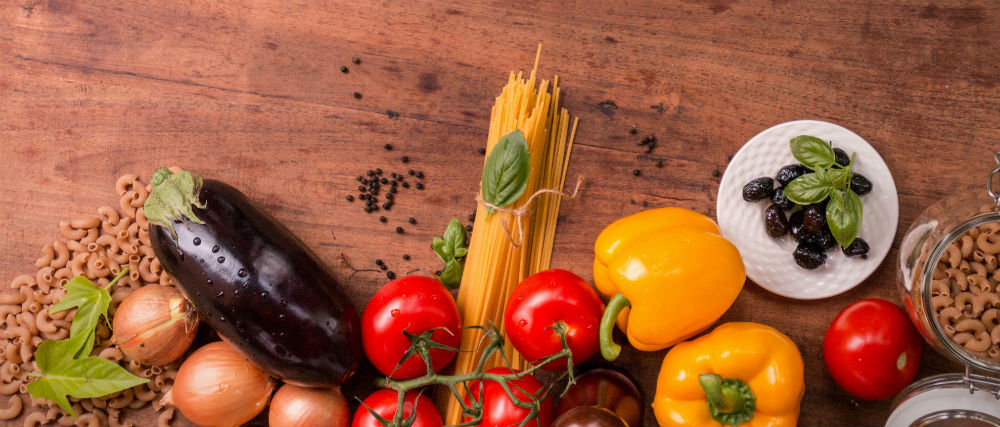 Ene 23, 2018
¡Truco para comer más verduras!
Enero es uno de los momentos más populares para poner en orden tus objetivos de salud y estado físico. Casi podemos garantizar que la mayoría de las resoluciones de año nuevo contengan algo acerca de estar más saludables en 2018, ¡y eso nos encanta! Nunca es demasiado tarde para cambiar tu estilo de vida. Para poder seguir siendo más sanos, lo mejor es realizar cambios que pueda seguir disfrutando. ¡Un gran comienzo para un 2018 más saludable es incorporar más vegetales! Antes de tener PTSD sobre todas las coles de Bruselas que tus padres te hicieron comer, ¡sigue leyendo! ¡Tenemos algunos consejos realmente deliciosos que te harán preguntarte por qué alguna vez terminaste con verduras!
Lunes sin carne

Esto viene de uno de nuestros bloggers favoritos, wellnessforthewin. Todos los lunes, Shanna y su esposo hacen las más deliciosas pizzas de pan plano. La pizza es la mejor excusa para agregar más verduras a su dieta. ¡No solo son sin carne, sino que están cargados de verduras! Ella usa espinacas, pimientos mixtos, cebolla roja y zanahorias ralladas. Mira cómo Shanna hace sus pizzas de pan plano y más recetas aquí.

 

Smoothies and Smoothie Bowls

Smoothies are great for any meal. You can make them lighter or more protein packed to fit any part of your day. We love adding spinach to smoothies to sneak in some greens. For extra creamy smoothies but no added sugar, try avocado or frozen cauliflower in your smoothies. 

Life Equals Wellness Shots

Life Equals is a Kansas City based company that created the holy grail of fruit and veggie supplements. Balance The Superfood Shot is a two-ounce shot that's half of your days fruits AND veggies. It's 100% organic, non-GMO, no added sugars or preservatives and small enough to take anywhere. Here's all of the superfood goodness in the shot, «100% organic pineapple, lemon, carrot, beet, cranberry, blueberry, cherry, spinach, kale, acai berry, camu camu, goji berry, elderberry and dragon fruit (with a little turmeric thrown in)."

You can have these delivered straight to your door or subscribe for monthly deliveries and save money. Use Shanna's code, "wellnessforthewin" at Life Equal's website to receive an additional 50% off your first order. When you subscribe, you'll automatically receive 25% every month, free shipping and you can pause or cancel at any time. With Shanna's code, your first order will be 75% off! 
When it's this easy, and yummy, to super charge your diet with veggies, how can you not? We're definitely incorporating these into our 2018 diet!