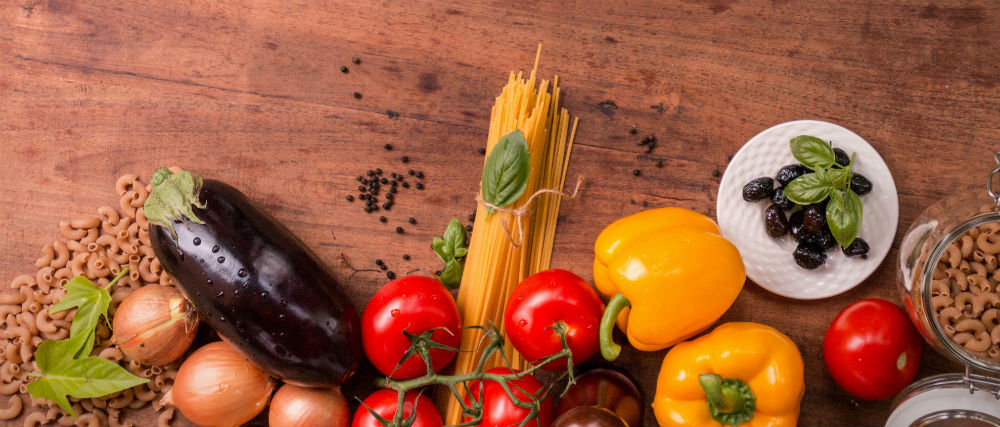 Jan 23, 2018
Trick Yourself into Eating More Veggies!
January is one of the most popular times to get your health and fitness goals on track. We can almost guarantee that most new year resolutions contain something about being healthier in 2018, and we love that! It's never too late to change your lifestyle. In order to stay accountable to being healthier, it's best to make changes that you'll stick with and actually enjoy. A great start to a healthier 2018 is to incorporate more veggies! Before you have PTSD about all the brussel sprouts your parents made you eat, keep reading! We've got some seriously yummy tips that will make you question why you ever broke up with veggies! 
Meatless Mondays 

This comes from one of our favorite bloggers, wellnessforthewin. Every Monday Shanna and her husband make the most delicious looking flatbread pizzas. Pizza is the best excuse to add more veggies to your diet. Not only are they meatless, but they are loaded with veggies! She uses spinach, mixed bell peppers, red onion and shredded carrots. Check out how Shanna makes her flatbread pizzas and more recipes here. 

Smoothies and Smoothie Bowls

Smoothies are great for any meal. You can make them lighter or more protein packed to fit any part of your day. We love adding spinach to smoothies to sneak in some greens. For extra creamy smoothies but no added sugar, try avocado or frozen cauliflower in your smoothies. 

Life Equals Wellness Shots

Life Equals is a Kansas City based company that created the holy grail of fruit and veggie supplements. Balance The Superfood Shot is a two-ounce shot that's half of your days fruits AND veggies. It's 100% organic, non-GMO, no added sugars or preservatives and small enough to take anywhere. Here's all of the superfood goodness in the shot, "100% organic pineapple, lemon, carrot, beet, cranberry, blueberry, cherry, spinach, kale, acai berry, camu camu, goji berry, elderberry and dragon fruit (with a little turmeric thrown in)."

You can have these delivered straight to your door or subscribe for monthly deliveries and save money. Use Shanna's code, "wellnessforthewin" at Life Equal's website to receive an additional 50% off your first order. When you subscribe, you'll automatically receive 25% every month, free shipping and you can pause or cancel at any time. With Shanna's code, your first order will be 75% off! 
When it's this easy, and yummy, to super charge your diet with veggies, how can you not? We're definitely incorporating these into our 2018 diet!