Aug 7, 2017
TITLE Boxing Club Through the Eyes of a First Timer
You've seen it on the news, seen a location down the street and seen your favorite celebrities doing the workout that knocked cycling out of the ring as the most popular workout in the fitness industry. The real question is, have you tried it for yourself yet? It's TITLE Boxing Club and it will give you the best hour of your day!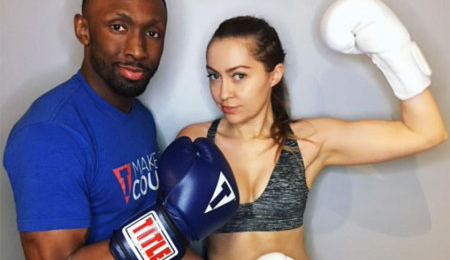 Ashley Graham, Brandi Cyrus, Demi Lovato and Khloe Kardashian are just a few celebs that look to boxing for their workout routine. Whether you're trying to reach a new level of fitness, transform your body or if want to feel more confident, TITLE Boxing Club will get you to your goal.
Sabrina Batista, who has been a member at TITLE Boxing Club Framingham in Massachusetts since 2016, challenged herself at TITLE Boxing Club and hasn't looked back.
"No other workout has changed my body the way the TITLE Boxing Club workout has," said Batista. "I am stronger, leaner in my core, legs and arms. Now I have the energy to keep up with work, my husband and our three sons."
As always, starting something new can be intimidating but once you step inside a TITLE Boxing Club and experience it for yourself you will be hooked. Here are five common reasons that cause people to hesitate before strapping up the gloves:
The class is too hard for me. I'm not in shape. The great thing about TITLE Boxing Club, is that you can start from anywhere. This is a place for everyone and every fitness journey.
I don't know how to properly throw a punch. Our trainers will show you how to properly perform a jab, cross, hook and upper cut.  They'll demonstrate every combo a few times before you begin. Remember, we're all in this together!
I don't own boxing gloves. Lucky for you, we have plenty! We clean them after every class and you're always welcome to use them. We'll even get you set up with your first pair or wraps for your hands.
I can't afford a class. Your first class is on us! We want you to experience the life-changing workout that is TITLE Boxing Club.
I don't have time. With a variety of class times and lengths, TITLE Boxing Club makes it easy to fit a workout into any busy routine. Whether you're a 5:30am early bird or an evening warrior, there's a class for your schedule.
Don't take our word for it! Hear what other first-timers are saying about their first class!
Ella M. – "The next day I was completely sore ALL over my body! It's so fast pace and you work out muscles you didn't even think you were working out. I loved it!"
Stefani C. – "Great cardio, upbeat, stress relief, good music, seemed to go by fast!"
Laura U. – "The instructor was very motivating and made the class so much fun! All staff is welcoming and knowledgeable."
Cheryl V. – "It's a great workout and the time flies. I also like how it works the core."
Sena F. – "I really liked that you get a full introduction to the gym, get help learning to put on your wraps and someone shows you proper class etiquette. The review of kicks and punches that will be used in the class prior to the class was very helpful. The class itself built on the basic punches and kicks and gave me a chance to practice the sequences so that I felt confident to add some power to my movements. I was definitely exhausted by the end of the first Kickboxing class.
Gavin P. – "I'm not going to lie; I was pretty hesitant to go to a class. I had never boxed before and had no equipment,"Gavin Porter, who took his first class just this month said. "The staff in the club helped me gather some gear, wrap my hands and get me ready to rock. And then there was the workout. I loved the atmosphere because the music was hype, the trainer included me in the class and I felt incredible afterwards."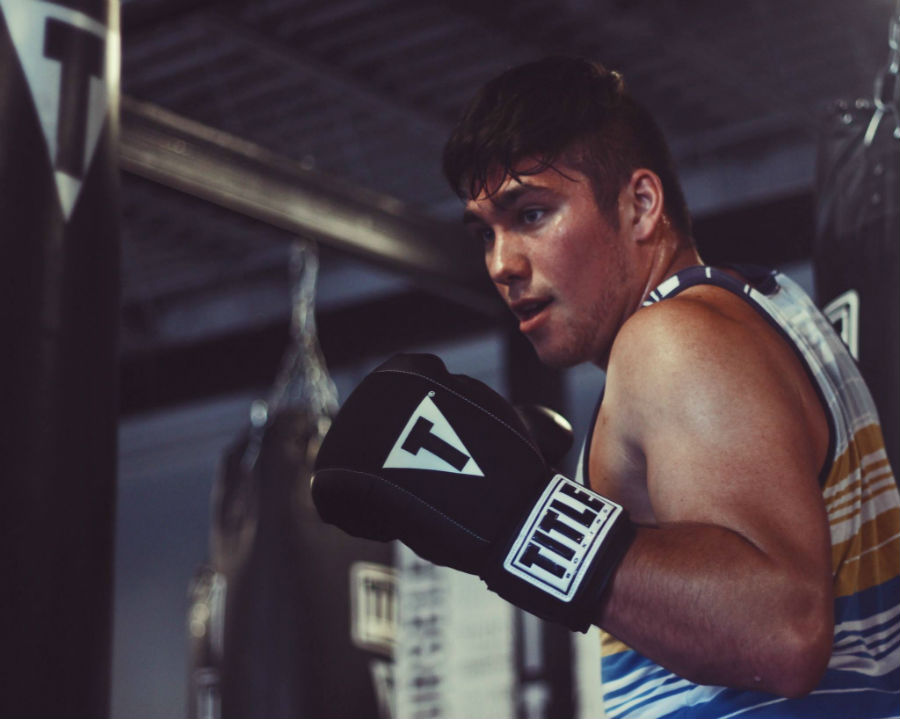 With a promise to be the best hour of your day, and your first class free, what's stopping you? Be a part of the movement that's changing lives every day at TITLE Boxing Club. Sign up for your first shot free today!