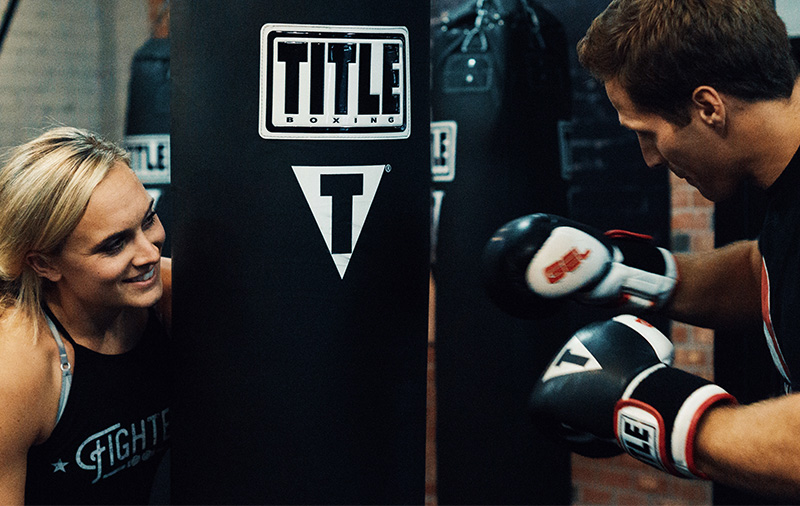 Jan 31, 2018
TITLE Boxing Club: Power Couples
A quick Google search defines the phrase 'Power Couple' as: A couple consisting of two people who are each influential or successful in their own right.
When it comes to identifying power couples at TITLE Boxing Club you don't have to search too hard. One of the incredible relationships that we have had the privilege to see blossom over the years can be found in San Diego, California.
When asked to define the phrase 'Power Couple' Taylor Merritt, who is currently the General Manager at TITLE Boxing Club San Diego, had a more heartfelt definition than Google.
"Power couples are people that come together as a team and support each other through life," Taylor said. "People that grow together and love for each other."
Taylor met her husband Spencer in Naperville, Illinois almost 15 years ago. It was in Naperville that Taylor fell in love with both Spencer and with TITLE Boxing Club.
Six years ago, she signed-up to be member and took classes at the Naperville club until her and Spencer moved to California. Leaving TITLE wasn't easy for Taylor as she loved the culture and family atmosphere that was so evident at the club.
While searching for work after the move, Taylor stumbled across the position of Head Trainer at TITLE Boxing Club San Diego and was hired for the position. This was her chance to change lives and create that family atmosphere for others that she loved so much in Naperville.
Taylor's experience as a member, passion for TITLE and passion to help others eventually led to her being offered the GM position at TITLE Boxing Club San Diego by owners Corey and Chris Boda.
Spencer, who grew-up taking boxing lessons and frequently visits the club with their 14-month old daughter Marlie, thinks it was awesome that his wife is such a badass.
"My wife is a leader. People look up to her," Spencer said. "It's amazing to see her relationship with the club's members and trainers. I love the connection to the community that her job has created and I'm proud of the lives she has impacted."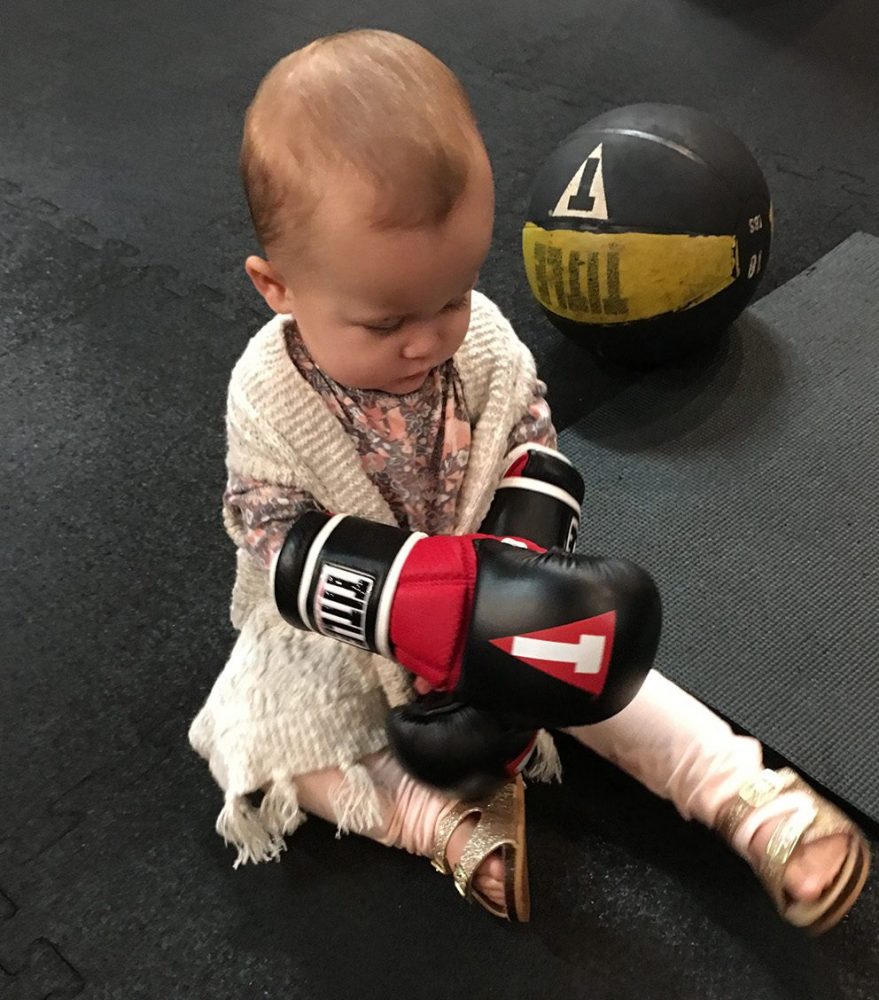 Aside from changing the lives of others, Taylor believes that boxing has positive effect on her life and contributed to strengthening her relationships with Spencer and Marlie.
"Boxing helps you focus and breathe," Taylor said. "It's the same thing in a relationship. You can't always win and it's important to understand the best ways to react in tough situations."
Marlie already has her mom's focus. Described by Taylor as the "superstar" of the club, Marlie often participates in class by doing squats and burpees.
What started out as an appreciate for a family atmosphere at a boxing club in Naperville, Illinois has truly made its way to sunny San Diego, California. That feeling and sense of community is a success that some fitness concepts will never capture, but thanks to this power couple family, TITLE members have a home away from home.