Authentic Heavy Bag Workouts
Take it out
on the bag

Cottonwood Heights, UT. 84121
7817 S Highland Drive
gm-cottonwoodheights@titleboxingclub.com

Open Today:

7:30am - 12:00pm
Your First Class
Let's make it happen together at TITLE Boxing Club Cottonwood Heights. We welcome boxers of all fitness levels and are in your corner to make your first class experience easy and fun.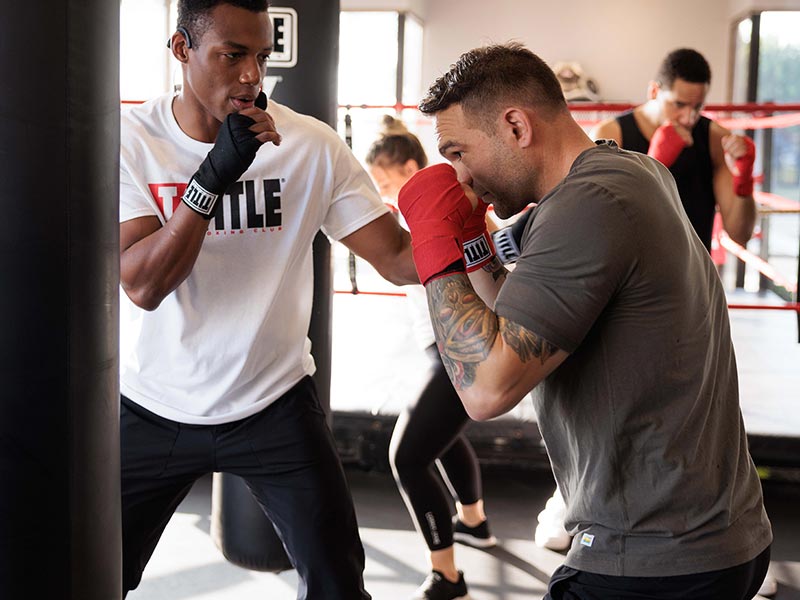 Member spotlight
I never write reviews but this gym has helped me a great deal to get back in shape, mainly because it's a kind of gym that you would want to keep coming back to. The gym is super clean and well equipped, the staff and the owner are very professional,…
Armaan S
This place is the best!! Dash and the entire team make everyone feel so welcome. Highly recommend Title Boxing at Cottonwood Heights!!
Marie B
I love Title Boxing!! I get the best workout that I can get in one hour, both strength and cardio. The best part is that it is fun and interesting! The owner of the club, Dash is awesome! Also, Chelsea, Weston and the other trainers are great!! Come check it…
John P
Chels helped me beak through a plateau and track towards my goals. All of the instructors make you feel welcomed and like family. I was planning to choose between Title Boxing Club in Cottonwood Heights or a female boxing gym in SLC. I visited Title and never left. I knew…
Andrea
I love Title Boxing CottonwoodHeights! It's been 3 years and I still feel the same energy as I felt on day one. Intense workout, amazing trainers. Dash, Nick, Chelsea, Brit. They are all amazing. I always say, " The best hour of my day starts TBC".
Humera S
Recent TITLE Boxing Club Cottonwood Heights
Blogs

5 Fall Foods to Power Your Workouts
Incorporating seasonal fall foods into your diet can help enhance your boxing fitness workout by providing the necessary nutrients for energy, muscle recovery, and overall performance. Fall is known for its abundance of nutritious fruits and vegetables. Here are some fall foods in season that can benefit your boxing training at TITLE Boxing Club : […]
3 Reasons to Prioritize Weekend Workouts
For many of us, weekends often signify a break from the hustle and bustle of the workweek. While it's tempting to kick back and relax, incorporating a workout into your weekend routine can bring a range of physical and mental benefits. Here are three compelling reasons why you should consider breaking a sweat with TITLE […]
TITLE Boxing Club Cottonwood Heights
Owner Bio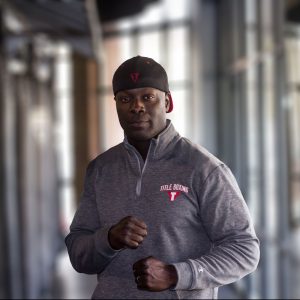 To say Dash enjoys boxing would truly be an understatement. He has been involved with boxing since the year 2000 and has been working in personal training and fitness for over 25 years. Dash also has a passion for writing and is currently working on his second book. Not only is Dash an exceptional athlete and talented writer, he is also a true family man and is motivated to be his best self by his wife and children. His dedication to the fitness world stems from his love for helping other people and sharing in their success.