Draper
726 E 12200 S Ste F, Draper, UT 84020 801.571.4947 draper@titleboxingclub.com Open Today: 4PM-9PM Monday: 4PM-9PM Tuesday: 4PM-9PM Wednesday: 4PM-9PM Thursday:4PM-9PM Friday: 4PM-6PM Saturday: 8am - 11am Sunday: 8am - 12pm
TRY US FOR FREE
New to boxing?
Fill out the form and we will be in touch and get you scheduled for your free class.
Meet Your Trainers
Cody
Lacey
Diana
×
Cody
My personal mantra:

My training style is:
authentic
My why:

What gives me my fighting spirit:

×
Lacey
Lacey is our Head Trainer & Assistant Manager! She has been a Certified Personal Trainer through National Academy of Sports Medicine since 2015, holding certifications in MMA & Boxing Conditioning, Fitness Nutrition, Bodybuilding, Senior Fitness, Corrective Exercise, and most recently – Box N Burn with Olympic Medalist Tony Jeffries.

She found her passion for boxing after losing her father in 2012. The gym was an escape from reality, and hitting a heavy bag became her therapy.

After being diagnosed with many weight related health complications and a major spine injury, Lacey went on her own fitness journey to lose over 60 pounds! She later had two spine surgeries and extensive therapy to teach her brain to communicate with her right leg again. Soon after immersing herself in the fitness world and conquering her own health issues, Lacey found fulfillment helping others transform their mindset, lives, and bodies.

She enjoys cheering on members every step of their journey, celebrating all progress – big or small. She's helped countless clients increase their quality of life through fitness and nutrition guidance.

Prior to becoming a trainer, Lacey attended the University of Utah, studying political science and nutrition. After college, she reopened her dad's car dealership and continues that today.

Outside of teaching, you'll find Lacey fighting in a ring with USA Boxing, racing her Camaro, or rescuing animals.
My personal mantra:
"There are two things you can control: attitude and effort."
My training style is:
Empowering, authentic.
My why:
I want to give back to the community what TITLE has given to me. I want members to feel a sense of community, support, and encouragement - all while discovering their best, healthiest selves! I want them to bring whatever they're personally going through in to class with them and notice it all melt away when they hit that heavy bag, even if it's just for that hour.
What gives me my fighting spirit:
Definitely my dad. He was the toughest, kindest, happiest, and most charitable person I've ever met. I constantly strive to be more like him. He makes me want to be better every day, even though he's no longer here.
×
Diana
Diana loves fitness in all forms. Whether she's summiting mountains in the Canadian Rockies, training for the next Ragnar, practicing yoga in Bali, or doing tricep dips on a train from Barcelona to Madrid – she has always found a way to include fitness wherever life's roads take her!
She fell in love with boxing 9 years ago in Hawaii, and it has remained at the top of her list of favorite pick-me-ups ever since.
She is a Certified Personal Trainer through the National Academy of Sports Medicine, and is also an Academy of Holistic Fitness trained Yoga Instructor. Diana is a Registered Yoga Teacher with Yoga Alliance.
My personal mantra:
"Show kindness, seek adventure, live aloha."
My training style is:
High energy, empowering, fun.
My why:
Elle Woods said it best, "Exercise gives you endorphins. Endorphins make you happy." I believe that working out should be FUN as well as FUNctional; something we look forward to doing every day rather than a tedious task we feel we have to cross off some mundane to-do list. It is my mission to bring joy, fun, camaraderie, and the aloha spirit to everyone who walks through the door of the club. I do this work because it sets my heart and soul on fire...also my shoulders. It sets my shoulders on fire too.
What gives me my fighting spirit:
My parents. My dad was a US Marine Sergeant. He served faithfully in the Vietnam and Desert Storm wars, and used that fighting spirit to beat all odds against cancer for two years before it took his life at age 63. 3 years ago, my mom set 4 World Records (Deadlift, Bench Press, Back Squat, and Total Score) at the World Cup Powerlifting competition. She can hold a 7.5 minute plank and recently ran and won her first 5k! By the way, she's 78 years old! Her fighting spirit proves that age is just a number.
Jun 28, 2022
The 5 Best Stretches for Kickboxing
Read More
MEMBERSHIP SPOTLIGHT: Cindy
You have to invest in yourself... you're worth it. Meet Cindy! A determined and bubbly TITLE Boxing Club Ahwatukee… Read More
Loyalty Beyond the Bag
With a Net Promoter Score of 87%, our members are happy to recommend us to others.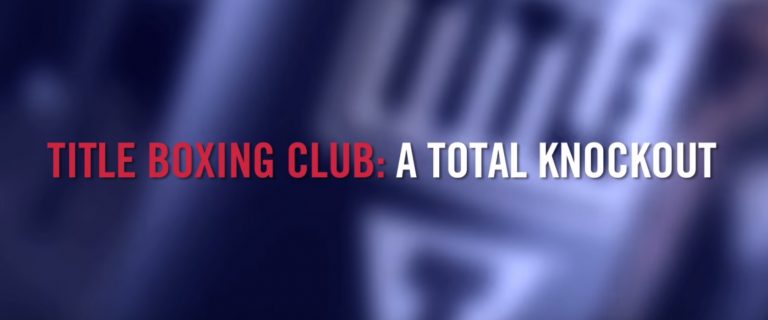 Join the TITLE Boxing Club Movement
While our clubs across the country have been busy building your strength and confidence, we've also been spotted on the news, in magazines and online – and people can't seem to get enough of our growing brand! Check it out for yourself!
FAQ's
I've heard the classes are intense; do I need to be in great shape to do the workouts?

It doesn't matter if you haven't worked out in a while or have never boxed before, you can finish the workout feeling great! You'll see that everyone goes at their own pace, but believe us that once you're here, you'll be inspired to give it your very best!
I don't want to get hit; is this a contact workout?

No—not ever! Each person in class has their own heavy bag to workout on, plus their own space to move around the bag. Trust us, you won't even realize anyone else is in the class because you'll be so focused on the workout! And, rest easy, we never allow sparring or fighting at TITLE Boxing Club.
What makes TITLE different than other fitness studios?

Boxing is a great workout, perhaps one of the most challenging of all sports, and we want to bring you the intensity of the training, minus the impact. We'll teach you how to roll with the punches by pushing you further than you thought possible.
I'm new to boxing; will someone show me the basics?

You bet! All of our classes are taught by instructors who will show you the ropes from the beginning. We'll help you wrap your hands and walk you through the basic fundamentals. Everyone in class is at a different level, so take a deep breath and go at your own pace!