Greensboro
3373 Battleground Ave., Greensboro, NC 27410 336.370.6673 greensboro@titleboxingclub.com Open Today: class times, 3pm-8pm Monday: class times, 3pm-8pm Tuesday: class times, 3pm-8pm Wednesday: class times, 3pm-8pm Thursday:class times, 3pm-8pm Friday: class times, 3pm-7pm Saturday: 8am - 11:30am Sunday: 10:30am - 2pm
Try a class
New to boxing?
Fill out the form and we will be in touch and get you scheduled for your first class.
Meet Your Trainers
Hayley
Randall
Elena
Law
Jaleel
Ali
Rachael
Mar 23, 2022
Spring Towards Your Goals
Read More
Shannon's Success Story
Success is defined as "the accomplishment of an aim or purpose."  For TITLE Boxing Club Greensboro member Shannon, success was… Read More
Loyalty Beyond the Bag
With a Net Promoter Score of 87%, our members are happy to recommend us to others.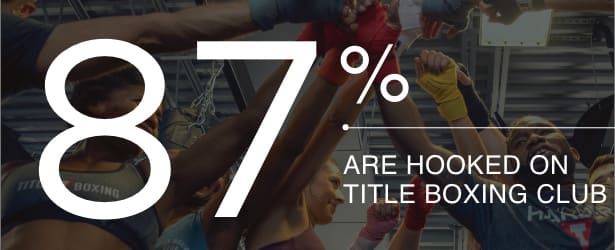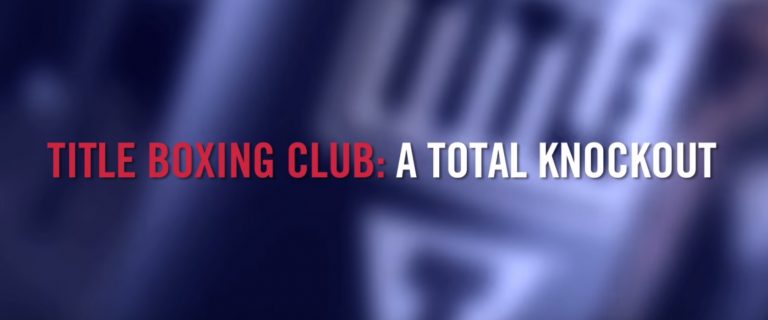 Join the TITLE Boxing Club Movement
While our clubs across the country have been busy building your strength and confidence, we've also been spotted on the news, in magazines and online – and people can't seem to get enough of our growing brand! Check it out for yourself!
Our Club Leadership
Meet the Ellison Family,
WHY BOXING?
It is a question I field a lot. The quick answer, it is complicated.
The last five years have served up a series of surprises for our family. For a group that typically walks the straight-and-narrow that would rarely be found without a plan, some of these unforeseens felt catastrophic. How does one plan for a friend and neighbor to steal your life savings in an investment scheme? Rarely is anyone prepared for a phone call that your spouse has been in a devastating accident, I certainly was not.
Lucky for us, unlike most victims of fraud we were able to recoup a large amount of our savings but that "win" came with a two year legal battle and months of uncertainty. Mike survived seven cervical spine fractures but still struggles daily physically. His accident brought our entire family closer to support him.
These events put our family on a trajectory that we would have never imagined or predicted But on the other side of both events we realized that we were strong and resilient. Never ones to take risk, we came to the realization that the "safe" future we imagined was not in the cards and we needed to take control.
Boxing was control. ESPN did a comprehensive ranking of 60 different sports and found that the toughest sport was boxing. They looked at 10 different categories including degree of difficulty, speed and eye-hand coordination. The category that pushed boxing ahead of all other sports – NERVE. So for a family that had been pushed so far out of our comfort zones, we seemed to have a fresh dose of nerve.
TITLE Boxing welcomes all bodies, weights and abilities. From the stressed out mom (insert my picture here) to the overwhelmed employee, to the the person fighting a battle no one knows about. There is something truly magical about hitting that heavy bag and we are here to help you harvest that magic and win your "fight". It might take nerve to walk in the first time, but determination will bring you back. Why boxing? Why not.
Success Stories
Shannon's Success Story
Tuesday December 14, 2021
Success is defined as "the accomplishment of an aim or purpose."  For TITLE Boxing Club Greensboro member Shannon, success was finding a gym that aided in strengthening both mind and body. Shannon came to TITLE Boxing Club after a previous boxing gym membership left a desire for a better connection to the workout and the trainers. Shannon fell away from that gym's workouts but quickly realized how paramount boxing was in helping balance stress levels and mental health, and so began the search for a new boxing gym. "I knew I needed to find a way back into a gym that aligned with my values, physically and mentally. I needed to move my body in a way that wasn't just working out for the sake of working out. I needed a workout that would help me get the anxious energy out of my body and help me get a grasp...
Read More
FAQ's
I've heard the classes are intense; do I need to be in great shape to do the workouts?

It doesn't matter if you haven't worked out in a while or have never boxed before, you can finish the workout feeling great! You'll see that everyone goes at their own pace, but believe us that once you're here, you'll be inspired to give it your very best!
What makes TITLE different than other fitness studios?

Boxing is a great workout, perhaps one of the most challenging of all sports, and we want to bring you the intensity of the training, minus the impact. We'll teach you how to roll with the punches by pushing you further than you thought possible.
I'm new to boxing; will someone show me the basics?

You bet! All of our classes are taught by instructors who will show you the ropes from the beginning. We'll help you wrap your hands and walk you through the basic fundamentals. Everyone in class is at a different level, so take a deep breath and go at your own pace!
Do you have showers?

We do have a private shower for you to clean up after your workout and please bring any essentials you may need!