Liberty Township
4879 Princeton Road, Liberty Township, Ohio 45011 513-844-8900 Open Today: 8am - 1pm Monday: 8am - 8pm Tuesday: 8am - 8pm Wednesday: 8am - 8pm Thursday: 8am - 8pm Friday: 8am - 8pm Saturday: 8am - 1pm
4879 Princeton Road, Liberty Township, Ohio 45011 513-844-8900 Open Today: 8am - 1pm Monday: 8am - 8pm Tuesday: 8am - 8pm Wednesday: 8am - 8pm Thursday: 8am - 8pm Friday: 8am - 8pm Saturday: 8am - 1pm
Try us free
New to boxing? Schedule your first workout at our Liberty Township fitness studio and we'll show you the ropes.
Upcoming Classes
Meet Your Trainers
Success Story: Rachel's Success
Choosing a gym to join can be extremely difficult, but here at TITLE Boxing Club Liberty Township, we try to… Read More
Loyalty Beyond the Bag
With a Net Promoter Score of 87%, our members are happy to recommend us to others.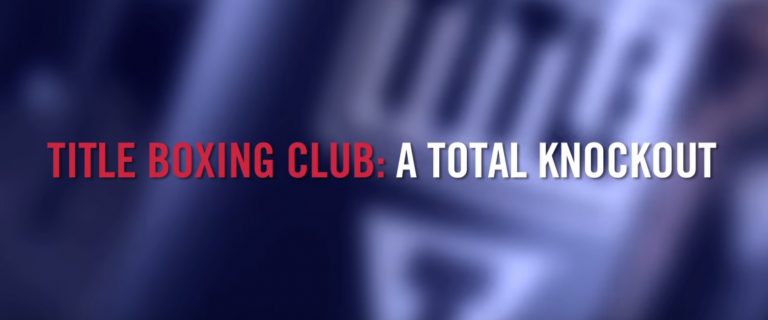 Join the TITLE Boxing Club Movement
While our clubs across the country have been busy building your strength and confidence, we've also been spotted on the news, in magazines and online – and people can't seem to get enough of our growing brand! Check it out for yourself!
Our Club Leadership
Ken and Tracy were introduced to TITLE Boxing Club in 2012. They were looking for THAT workout that was full body, challenging, motivating and empowering all in one. While the "boxing" concept was intimidating at first, it quickly wore off as they realized that this workout combined both a trainer led group fitness class with a one-on-one experience of "you vs the bag". They found themselves attending the classes not just for the fitness, but for the release of the tension build up from day-to-day life. While Ken had been dedicated to weight lifting, cardio and swimming for years, he found himself not wanting to miss a day at TBC.
Five years later they were presented with the opportunity to become franchise owners. Taking a chance on spreading their wings beyond corporate America and doing it with a product that they believe in seemed like a perfect fit. In May 2017, their ownership of TITLE Boxing Club-Liberty Township became official and a whole new chapter of their lives began.
As both Ken and Tracy continue to work full time jobs, they find that TITLE still provides a type of therapy that nothing else does. Now it isn't just with the workout, but it has become more of the reward of watching their members progress through their own fitness journeys. Whether it's seeing the 12 year old members becoming stronger and more coordinated in preparation for sports, or admiring the 74 year old members for their dedication to keeping their bodies fit – the pleasure of providing each individual with what they need to be happier and healthier is immensely fulfilling.
Along with their amazing team at TBC-Liberty Township, Ken and Tracy are excited to share the TITLE experience with everyone and make this THE place to be. Come see this special Title family and see how you can be transformed physically, emotionally and mentally! You will not regret it!
FAQs
I've heard the classes are intense; do I need to be in great shape to do the workouts?
It doesn't matter if you haven't worked out in a while or have never boxed before, you can finish the workout feeling great! You'll see that everyone goes at their own pace, but believe us that once you're here, you'll be inspired to give it your very best!
I don't want to get hit; is this a contact workout?
No—not ever! Each person in class has their own heavy bag to workout on, plus their own space to move around the bag. Trust us, you won't even realize anyone else is in the class because you'll be so focused on the workout! And, rest easy, we never allow sparring or fighting at TITLE Boxing Club.
What makes TITLE different than other fitness studios?
Boxing is a great workout, perhaps one of the most challenging of all sports, and we want to bring you the intensity of the training, minus the impact. We'll teach you how to roll with the punches by pushing you further than you thought possible.
I'm new to boxing; will someone show me the basics?
You bet! All of our classes are taught by instructors who will show you the ropes from the beginning. We'll help you wrap your hands and walk you through the basic fundamentals. Everyone in class is at a different level, so take a deep breath and go at your own pace!
Can I bring my children with me?
We do not offer childcare services at TITLE Boxing Club. However, children over the age of eight are welcome to work out with you here and join as a member! Ask us about our Family Membership options.
What do I need to bring to class? How early do I need to arrive?
Hand wraps are essential for your protection and mandatory for class. You can bring your own or buy them here. We'll have gloves for you to borrow your first time, and you might want to bring a bottle of water and towel! Plan on arriving 20 minutes early so we can get you settled and wrap your hands.
I've never hit anything before. Will I hurt myself?
For a beginner, the most important thing is to learn the proper form. The good news is that we'll teach you! As you progress, you'll be able to throw several variations of punches from different positions and develop your own punching technique to fit your style. People are usually surprised at how much they love hitting the heavy bag!