Club Event - April 15, 2018 - 13:30:00
Women's Self-Defense Seminar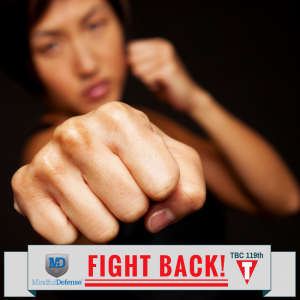 Mindset and situational awareness are two of your most powerful weapons when it comes to self-defense. This Mindful Defense™ course, hosted by TITLE Boxing Club 119th, focuses on recognizing, avoiding and de-escalating dangerous situations before they become a physical encounter. Participants will be given the tools to develop a self-defense plan tailored to their unique set of circumstances. Topics include:
 Crime Triangle
 Mindset & Intuition
 Situational Awareness
 Color Codes
 Attack Indicators
 RADAR Loops
 Building Your Situational Database
 Introduction to Combatives
Only $39 per person, open to all.  Register online at mindfuldefense.com or call 913-649-2800 to reserve your spot today!