Club Event - July 15, 2018 - 15:00:00
Fight for Wellness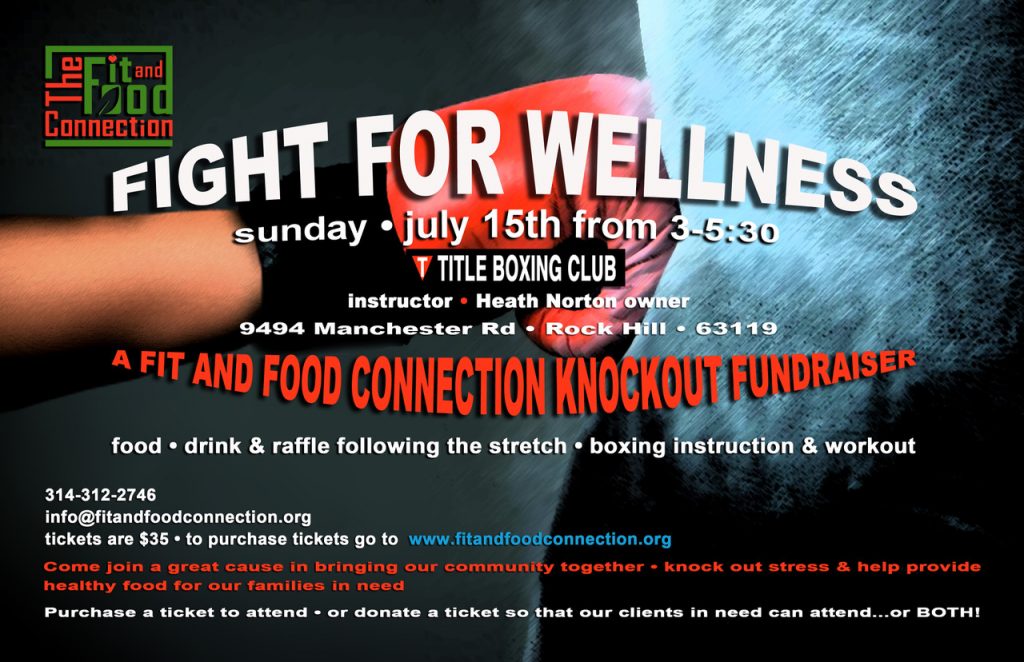 TITLE Boxing Club Rock Hill, MO is hosting a Fit and Food Connection Knockout Fundraiser. Here at the club, we are not only focused on helping our members achieve their goals, but also helping the greater good of our community. We are partnering with the Fit and Food Connection to help provide the Greater St. Louis area with fresh, healthy, and nutritious foods to its' low income families. During the event, we have a drink and raffle, boxing instruction and workout. Relieve stress by utilizing a boxers workout that also provides strength training, core/ab techniques, and cardio. Workout for our community and better yourself at the same time.
The event cost is $35.00 to attend and tickets can be purchased here.
Come join a great cause in bringing our community together – knock out stress and help provide healthy food for our families in need! The "Donate a Ticket" option is also an opportunity for you to donate a ticket to a client so that they may attend the class for free.