Club Event - July 22, 2018 - 13:00:00
Row with the Punches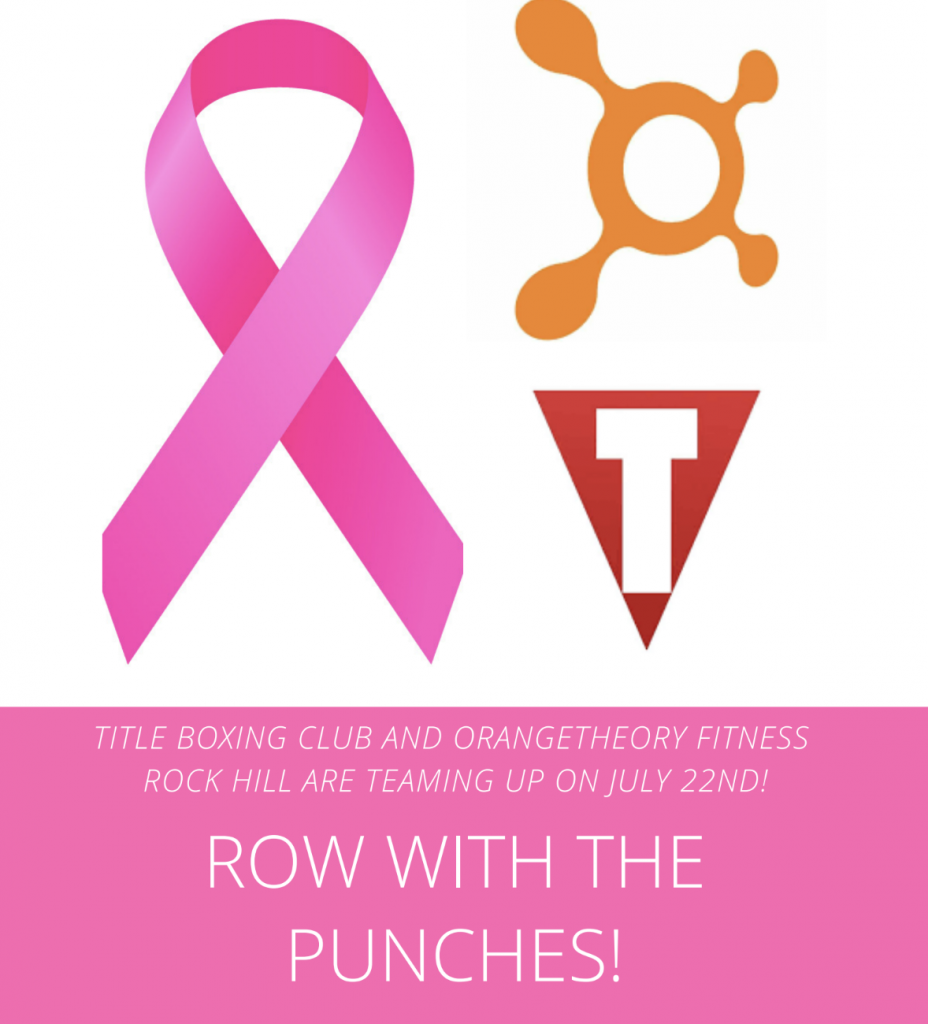 TITLE Boxing Club Rock Hill, MO and Orangetheory fitness are teaming up on July 22nd to row with the punches! All of the proceeds during the event will go the Susan G. Komen Foundation. This foundation lives by their mission,
Save lives by meeting the most critical needs in our communities and investing in breakthrough research to prevent and cure breast cancer.
Here at TITLE Boxing Club, we also believe in their mission and want to help in the best way that we can to support all lives that have and/or will be affected by breast cancer.
The event will consist of a 45 minute workout class that focuses on utilizing a full-body workout to challenge yourself mentally and physically. Our signature workout takes fundamentals of a true boxer's workout and uses them to strengthen and tone your arms, legs, back, core and your confidence. We want to empower you and encourage you to push yourself to better than you were yesterday, and to help build your confidence.
Join us on June 22nd in supporting the cause and bettering our St. Louis community.