Authentic Heavy Bag Workouts
Take it out
on the bag

Westerville, OH. 43081
131 Huber Village Blvd
614-981-6175

Open Today:

6:30am - 8:30pm
Your First Class
Let's make it happen together at TITLE Boxing Club Westerville. We welcome boxers of all fitness levels and are in your corner to make your first class experience easy and fun.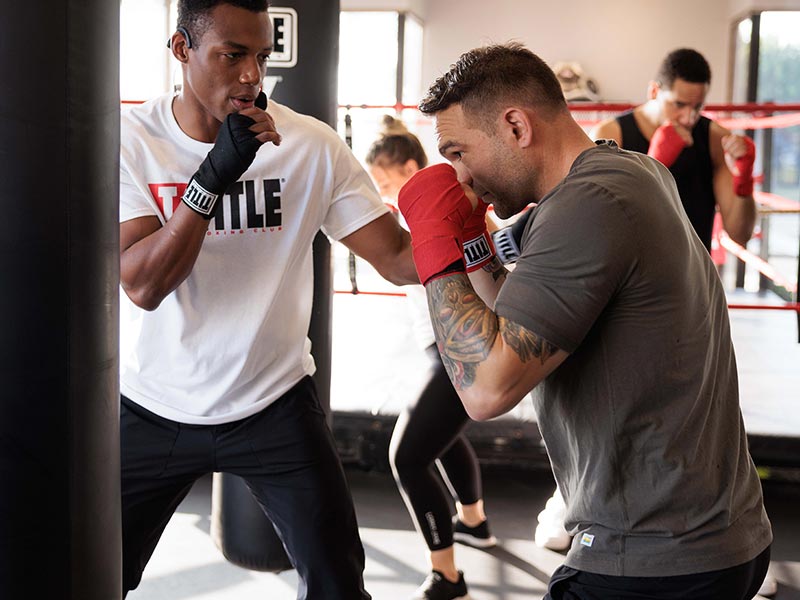 Member spotlight
Great classes and wonderful instructors. This is by far the best workout in Columbus. (Jan 2023 – 5/5 stars)
Anne H
I've been a member here for over a year and it's been incredible! Coming in from a boxing club in another state I was pleasantly surprised and Immediately challenged. This place really helped me fine tune my boxing skills and continues to be a place filled with opportunity and challenges.…
Christina M
Amazing workout and great trainers! (Jan 2023 – 5/5 stars)
James H
This is a really great place to come workout. I can be more introverted and was nervous to try something new, but did anyways after a friend's recommendation. It has been so enjoyable being pushed hard and loving every minute of it. I'm thankful for the climate the owner and…
Amanda T
Best experience I've ever had joining any kind of gym/fitness class. Kris and Alex are two of the most authentic, helpful people I've ever met (for real). Kris offered to let me take an intro class to get a feel for it. Before the class, Alex worked with me one-on-one…
Marcus S
Recent TITLE Boxing Club Westerville
Blogs

Boxing: The Ultimate Stress Relief Workout
Exercise is considered vital for maintaining mental fitness. Boxing is a high-intensity workout that not only improves your physical fitness but also helps to reduce stress and tension. Heavy bag boxing fitness classes, like the ones at TITLE Boxing Club , offer a cathartic release that can help you feel more relaxed and focused. When […]
How To Wrap Your Hands For Boxing
Hand wraps are an essential piece of equipment for any heavy bag boxing workout, and this is especially true when it comes to classes offered at TITLE Boxing Club . These small but mighty pieces of gear provide crucial support and protection for your hands, wrists, and knuckles, helping to prevent injuries and improve your […]
TITLE Boxing Club Westerville
Owner Bio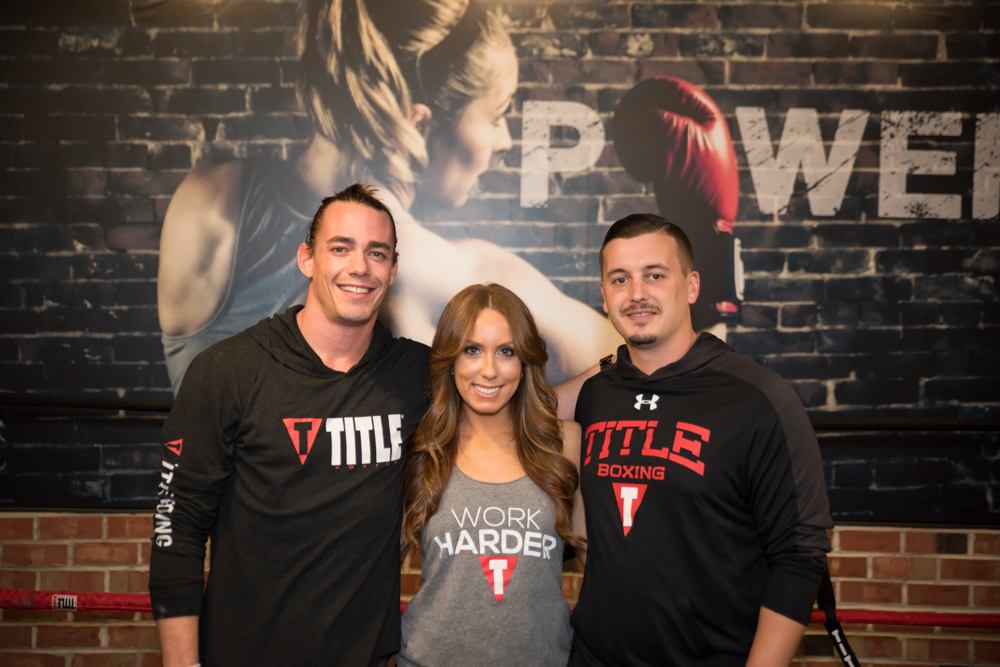 DANE is an Owner and Puzzle-Master of the operation. He is a graduate in Business Management and collegiate athlete in football at Capital University. Dane started training at the age of 12 to be a well-rounded athlete. He was first introduced to boxing in college by his roommate and Professional Boxer Mándo Ancona. When Dane found the best workout of his life at TITLE Boxing Club, the rest is history. His mantra: "When You Want To Succeed As Bad As You Want To Breathe Then You'll Be Successful" -Eric Thomas
AINSLEY is the Assistant General Manager and wheels of the operation. She graduated from Bowling Green State University with a Bachelor's Degree in Communications and Marketing. Ainsley grew her love for fitness starting with sports and continued to educate/train herself for overall health. She found TITLE Boxing Club in 2012, fell in love and never turned back. Ainsley loves tacos and squats. She is known around here as the Queen of Squats!