Authentic Heavy Bag Workouts
Take it out
on the bag

Westerville, OH. 43081
131 Huber Village Blvd

Open Today:

6:30am - 8:30pm
Your First Class
Let's make it happen together at TITLE Boxing Club Westerville. We welcome boxers of all fitness levels and are in your corner to make your first class experience easy and fun.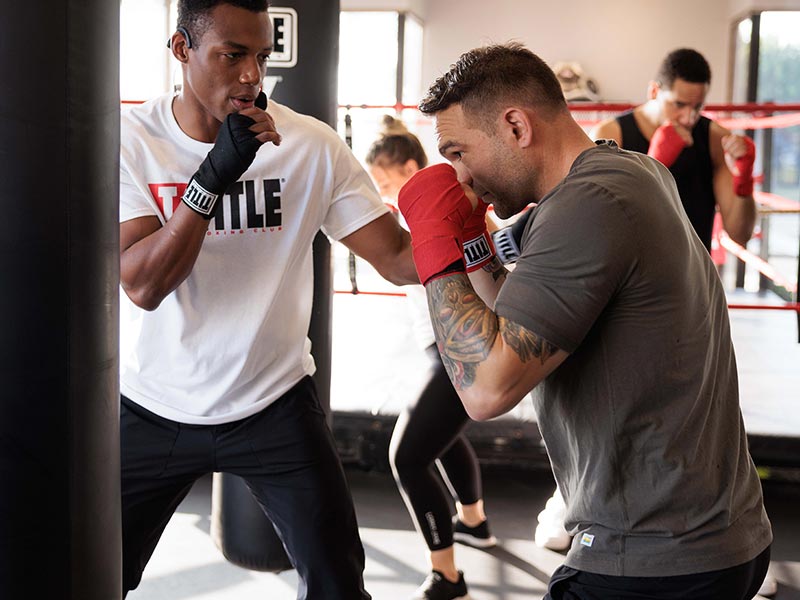 Member spotlight
I love the environment, this is a no judgement zone, you can go at your own pace and feel comfortable while getting a good workout, all the staff is amazing , this is the best decision I have made to stay active and it's fun punching the bags letting off…
Monica T
The coaches are so motivating yet don't mess around!!!
Rudie U
Love it. It's a great way to relieve stress. The environment is good. The owner is a good, hard working man. Give him a raise!
Saddiq S
Everyone is very welcoming. They greet each client by name as we enter. I have never felt self conscious – even though I am not physically fit & can not do all of the exercises. The trainers always provide alternative activities that fit my physical abilities. Alex has been so…
Lisa F
Great classes and wonderful instructors. This is by far the best workout in Columbus. (Jan 2023 – 5/5 stars)
Anne H
Recent TITLE Boxing Club Westerville
Blogs

5 Fall Foods to Power Your Workouts
Incorporating seasonal fall foods into your diet can help enhance your boxing fitness workout by providing the necessary nutrients for energy, muscle recovery, and overall performance. Fall is known for its abundance of nutritious fruits and vegetables. Here are some fall foods in season that can benefit your boxing training at TITLE Boxing Club : […]
3 Reasons to Prioritize Weekend Workouts
For many of us, weekends often signify a break from the hustle and bustle of the workweek. While it's tempting to kick back and relax, incorporating a workout into your weekend routine can bring a range of physical and mental benefits. Here are three compelling reasons why you should consider breaking a sweat with TITLE […]
TITLE Boxing Club Westerville
Owner Bio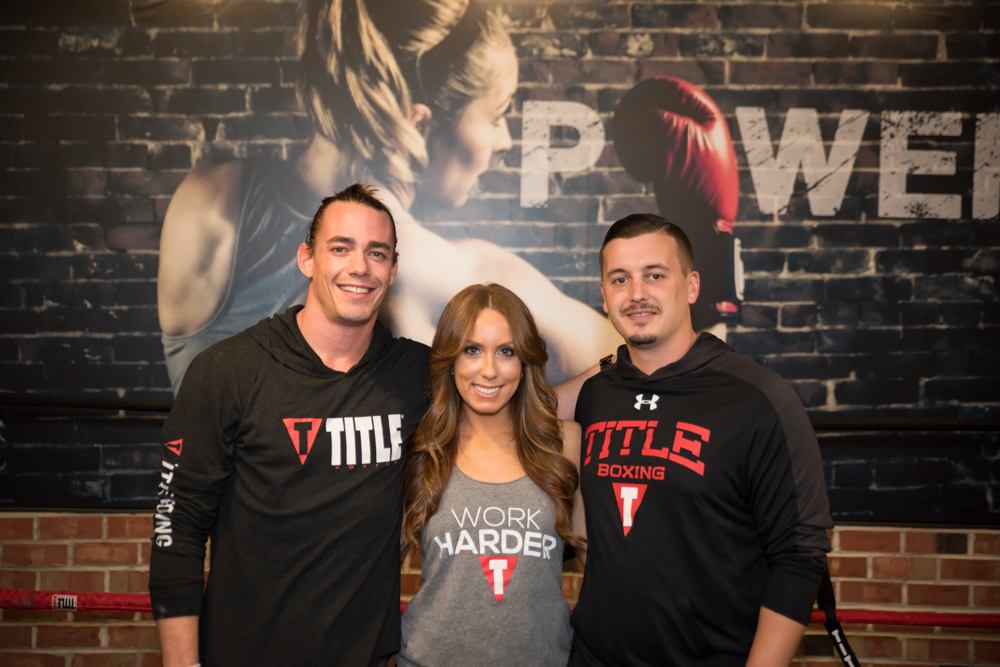 DANE is an Owner and Puzzle-Master of the operation. He is a graduate in Business Management and collegiate athlete in football at Capital University. Dane started training at the age of 12 to be a well-rounded athlete. He was first introduced to boxing in college by his roommate and Professional Boxer Mándo Ancona. When Dane found the best workout of his life at TITLE Boxing Club, the rest is history. His mantra: "When You Want To Succeed As Bad As You Want To Breathe Then You'll Be Successful" -Eric Thomas
AINSLEY is the Assistant General Manager and wheels of the operation. She graduated from Bowling Green State University with a Bachelor's Degree in Communications and Marketing. Ainsley grew her love for fitness starting with sports and continued to educate/train herself for overall health. She found TITLE Boxing Club in 2012, fell in love and never turned back. Ainsley loves tacos and squats. She is known around here as the Queen of Squats!