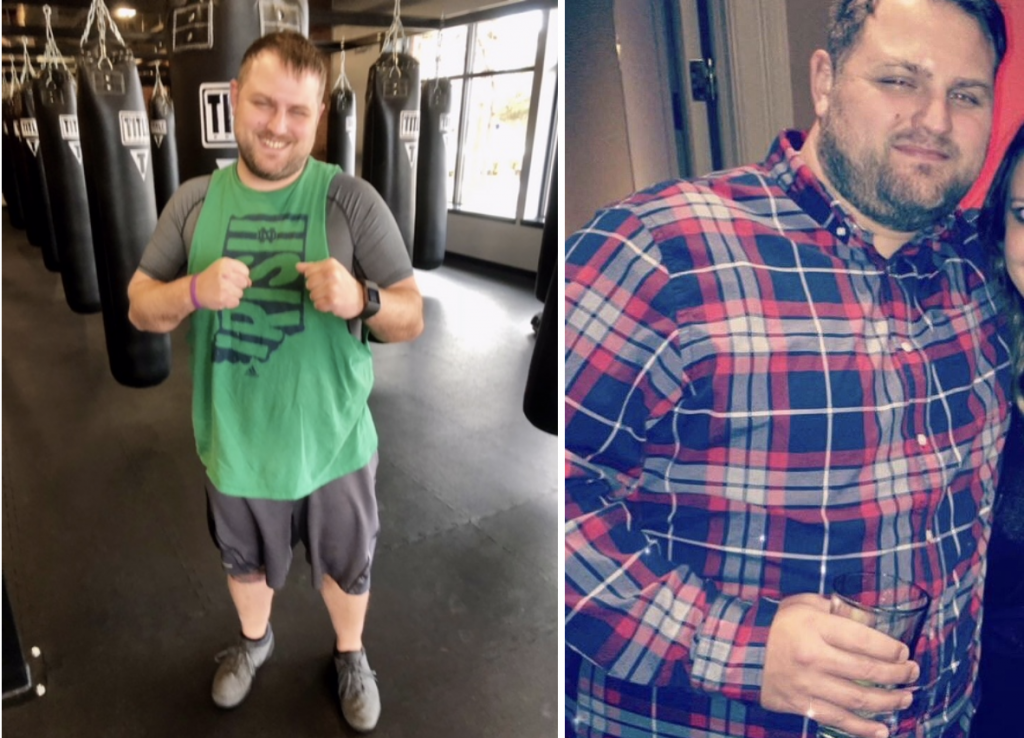 TITLE Boxing Club Naperville, IL wants to applaud a special member for the month of May, Ben James. Ben has been a part of our TITLE team for over a few years now. His journey with TITLE Boxing Club Naperville, IL has led him to hit his goals and gain more confidence. Here at TITLE Boxing Club Naperville, IL we not only want to motivate you to hit your goals, but we also want to give you the tools to do so. Our fitness gym, located near you, provides any member with access to free weights, kettlebells, punching bags, and our most important asset – coaches/trainers. Our club trainers have experience and specialize in different techniques such as kickboxing, boxing, MMA, and Jiu-Jitsu. Having a group fitness class that utilizes these movements encourages you to move in ways you normally would not. We incorporate different techniques to provide you with a full body workout that will provide great benefits. The benefits that you will experience are stronger muscles, more calories burned, better workout swag, increase in confidence, and more energy. Ben has experienced first hand our dynamic and supportive environment. Here is what he has to say about his journey.
I actually had my very first Title Boxing Club workout a few years ago in Kansas City. I was visiting a friend who was a member out there. I was lifting before work every day. I was putting back on the muscle that I had lost over the past few years, but I wasn't seeing the results on the scale. My knees don't really allow me to go for a run anymore, so getting a good cardio workout became a struggle for me. I knew TITLE could give me exactly what I needed: the intense cardio workout without the pounding on my joints. My goal is to get back to my college playing weight, and the recent "Earn Your TITLE" challenge helped put a good dent into the amount I still need to lose. In addition to the great results I have seen so far, I love the atmosphere at the gym. I was so used to showing up and working out without ever saying a word to anyone else there. It really threw me off when someone came up to me after a class my first week to assure me it would get easier as long as I kept coming. Easier is a bit of a relative term considering I still feel the coaches kick my butt every class, but I can see what he meant. I continue to meet more and more awesome people as well as develop better relationships with the coaches. Even after I get to my goal, I couldn't see myself working out anywhere else.
Thank you Ben for joining TITLE and being a part of our family! Keep up the hard work.