Ann Arbor
2115 W Stadium Blvd, Ann Arbor, Michigan 48103 734-213-1300 Open Today: 8:00am - 3:00pm Sunday: 9:00am - 3:00pm Monday: 6:00am - 9:00pm Tuesday: 6:00am - 9:00pm Wednesday: 6:00am - 9:00pm Thursday: 6:00am - 9:00pm Friday: 6:00am - 7:00pm
2115 W Stadium Blvd, Ann Arbor, Michigan 48103 734-213-1300 Open Today: 8:00am - 3:00pm Sunday: 9:00am - 3:00pm Monday: 6:00am - 9:00pm Tuesday: 6:00am - 9:00pm Wednesday: 6:00am - 9:00pm Thursday: 6:00am - 9:00pm Friday: 6:00am - 7:00pm
Try us free
New to boxing? Schedule your first workout at our Ann Arbor fitness studio and we'll show you the ropes.
Upcoming Classes
Saturday Dec 14
12:00 PM
Boxing 45
TITLE Staff
12:00 PM
Boxing 75
ALL STAR
01:30 PM
Boxing 45
TITLE Staff
Sunday Dec 15
Monday Dec 16
Tuesday Dec 17
Wednesday Dec 18
Thursday Dec 19
Friday Dec 20
Saturday Dec 21
Sunday Dec 22
Monday Dec 23
Tuesday Dec 24
06:00 AM
Boxing 60
TITLE Staff
07:30 AM
Kickboxing 45
TITLE Staff
09:30 AM
Boxing 60
TITLE Staff
12:00 PM
Kickboxing 45
TITLE Staff
01:30 PM
Boxing 30
TITLE Staff
05:30 PM
Boxing 45
TITLE Staff
06:30 PM
Boxing 60
TITLE Staff
07:45 PM
Kickboxing 45
TITLE Staff
Meet Your Trainers
Success Story: Unintended Benefit
Dr. Ben Colmery has been a long-time member at TITLE Boxing Club of Ann Arbor.  He checks in nearly every… Read More
Loyalty Beyond the Bag
With a Net Promoter Score of 87%, our members are happy to recommend us to others.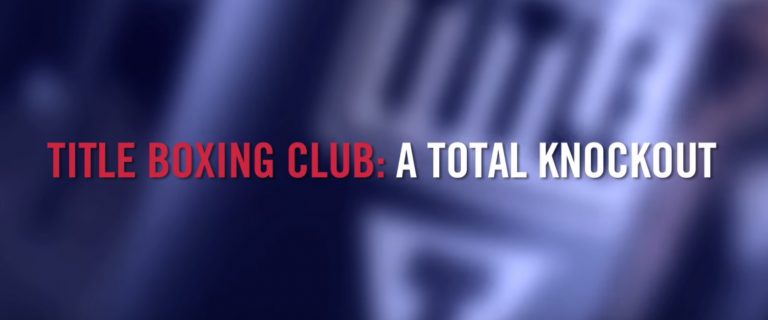 Join the TITLE Boxing Club Movement
While our clubs across the country have been busy building your strength and confidence, we've also been spotted on the news, in magazines and online – and people can't seem to get enough of our growing brand! Check it out for yourself!
Our Club Leadership
Come visit us at TITLE Boxing Club of Ann Arbor
If you're from around the Ann Arbor area, then you have heard Bo's words of wisdom when it comes to being successful; The Team!  Here at TITLE Boxing Club of Ann Arbor, I am fortunate to have a team of "owners" who are dedicated!  Dedicated to delivering the best experience for our members and being an inviting alternative for those who may be comparing us to other fitness options in Washtenaw County.  So if you are a current member; thank you!  The Team here is committed to YOUR COMMITMENT!  If you have not been to TITLE Boxing Club, come meet the Team, interact with our members and try us out.  If you take the first step to come see us, the first 3 classes are on us!
On behalf of the Team, we all look forward to helping you meet and exceed your fitness goals for 2019 and for life!
Dave Lewan | Owner, TITLE Boxing Club of Ann Arbor
---
Club Leadership
Kady Anguilm, General Manager
Kady returned back to Ann Arbor after working coast-to-coast in marketing roles in both Los Angeles and New York.  Her return represents her second stint with TITLE Boxing Club of Ann Arbor.  From 2015-2016, Kady was a member of the sales and marketing team at the Club.
As General Manager, Kady is responsible for the overall operations of the club, with the focus on ensuring the team delivers the optimal member experience. Outside of the club, Kady will also lead the initiating, developing and nurturing of all  community outreach programs.
Kady is a graduate of Eastern Michigan University with a degree in Communications, and a volunteer at Autism Speaks, the American Cancer Society and the American Foundation for Suicide Prevention.
Angel Cabrera, Master Trainer, CPT – Director of Training
Angel is a highly-educated personal trainer responsible for the overall quality and delivery of all group classes and personal training programs at TITLE Boxing Club of Ann Arbor.
Angel is a former amateur boxer and earned a degree in Kinesiology with a Minor in Nutrition from Eastern Michigan University. As a personal training professional, Angel became a Master Trainer and Certified Personal Trainer from the National Academy of Sports Medicine and currently holds certifications in both Massage and Physical Therapy.
Robert "Juice" Wilber, Assistant General Manager, Sales Manager and Trainer
Juice is a former University of Michigan Boxing Team member responsible for ensuring TITLE Boxing Club memberships, equipment packages and personal training solutions align with member fitness goals and objectives.  As a lifetime athlete, Juice is also a Trainer, leading Boxing and MMA classes throughout each week in Ann Arbor and often coaches new training personnel at new TITLE Boxing Clubs across the U.S.
Juice is originally from Chicago and graduated from the University if Michigan with degrees in both History and Political Science.
Emma Brann, Marketing Manager
Emma is an Ann Arbor native responsible for Marketing programs and member experience at TITLE Boxing Club of Ann Arbor.  As an athlete, Emma was a multi-sport Letter-Award winner at Ann Arbor Pioneer and later was a member of the varsity volleyball team at Olivet College.
Emma graduated from Olivet College with a degree in Graphic Design and Visual Arts Business and is currently interning at franchise development company, Franworth, based in Ann Arbor.
Club Reviews
November 29, 2019
Douglas Hughes
South Lyon, MI
November 11, 2019
The instructors are all fantastic. I've had class with them all and have never had a bad class. Everyone is welcoming and encouraging and supportive and I feel like such a strong badass after every workout. So glad I signed up, best exercise classes I've ever taken. Highly highly recommend and they are very accommodating to all levels!
FAQs
I've heard the classes are intense; do I need to be in great shape to do the workouts?
It doesn't matter if you haven't worked out in a while or have never boxed before, you can finish the workout feeling great! You'll see that everyone goes at their own pace, but believe us that once you're here, you'll be inspired to give it your very best!
I don't want to get hit; is this a contact workout?
No—not ever! Each person in class has their own heavy bag to workout on, plus their own space to move around the bag. Trust us, you won't even realize anyone else is in the class because you'll be so focused on the workout! And, rest easy, we never allow sparring or fighting at TITLE Boxing Club.
What makes TITLE different than other fitness studios?
Boxing is a great workout, perhaps one of the most challenging of all sports, and we want to bring you the intensity of the training, minus the impact. We'll teach you how to roll with the punches by pushing you further than you thought possible.
I'm new to boxing; will someone show me the basics?
You bet! All of our classes are taught by instructors who will show you the ropes from the beginning. We'll help you wrap your hands and walk you through the basic fundamentals. Everyone in class is at a different level, so take a deep breath and go at your own pace!
Can I bring my children with me?
We do not offer childcare services at TITLE Boxing Club. However, children over the age of eight are welcome to work out with you here and join as a member! Ask us about our Family Membership options.
What do I need to bring to class? How early do I need to arrive?
Hand wraps are essential for your protection and mandatory for class. You can bring your own or buy them here. We'll have gloves for you to borrow your first time, and you might want to bring a bottle of water and towel! Plan on arriving 20 minutes early so we can get you settled and wrap your hands.
I've never hit anything before. Will I hurt myself?
For a beginner, the most important thing is to learn the proper form. The good news is that we'll teach you! As you progress, you'll be able to throw several variations of punches from different positions and develop your own punching technique to fit your style. People are usually surprised at how much they love hitting the heavy bag!
Can I try a class before joining?
Of course you can take classes before purchasing a membership. We have drop-in rates for single classes, three or six classes. These are great for people who travel often or want to try us out. You can choose our best value option and commit to a membership any time.