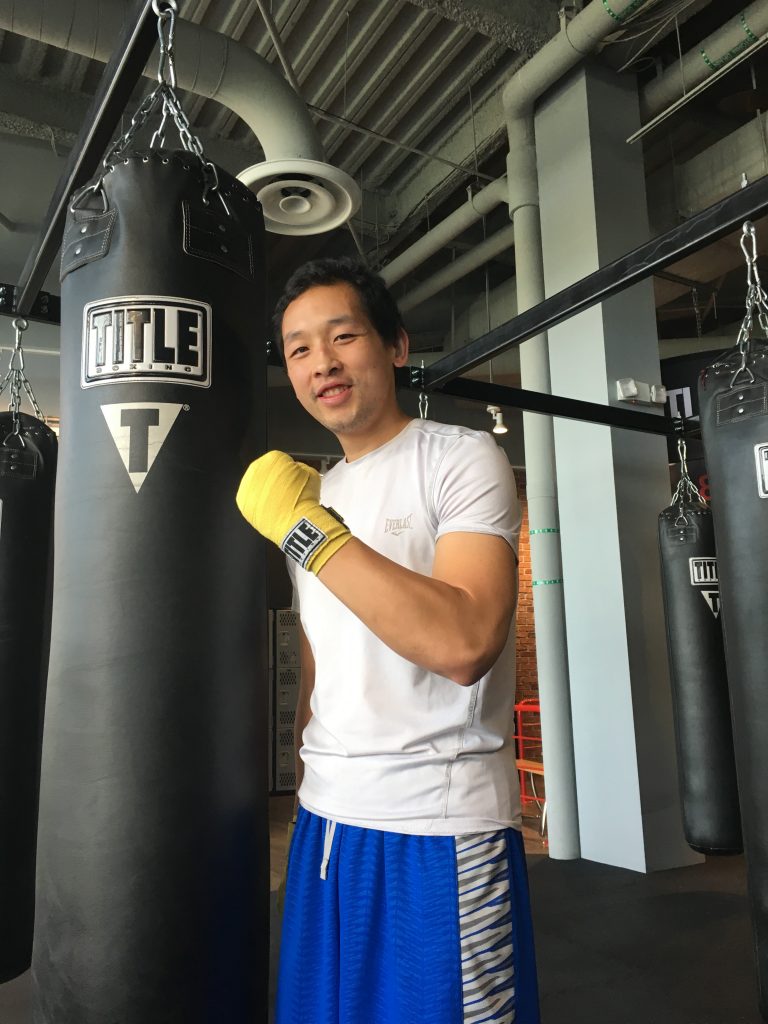 Mike Fang, member of TITLE Boxing Club Assembly Row, MA, has had proven success in a fitness club near him. Hitting the heavy bag at TITLE Boxing Club Assembly Row's fitness classes has improved his technique along with transforming his physically and mentality. TITLE Boxing Club Assembly Row, MA  has trainers who will help you improve your workout sweat while building stronger muscles. We take boxers technique and incorporate that into a full body workout. Focusing on cardio, high intensity interval training and strength and core, we will push you to hit your 2018 goals.
Our classes consist of 4 different sections including a warm up, rounds, active rest periods and core and cool down. In these group classes, you will be led by experienced trainers and surrounded by a group of people that have the same goal in mind. Our trainers will show you how to properly throw a hook, jab, uppercut and kick to the bags. But, it is about more than just fitness at TITLE Boxing Club. It is about transforming your mind and providing you with the confidence that you have never had before. Our overall goal is to be the best hour of your day by providing you with the tools needed to accomplish that.  Here is what Mike has to say about his experience and how he got involved with TITLE Boxing Club Assembly Row:
I didn't have any intentions of joining TITLE when I decided to take my "First Class Free." I had heard that it was a great way to get a full body workout so I figured, "Why not?". After class, it was a no-brainer. Boxing has enhanced my mentality of beating my past self every second, minute, hour of the day. I have bettered myself, learned techniques and increased my overall health.
We want to say thanks to you Mike for being a part of our TITLE family. We genuinely appreciate you believing in us as much as we believe in you. Continue to set goals for yourself and we will continue to help you reach them!