The busy back-to-school season is officially here. Many of our TITLE Boxing Club Boston Newbury Street members are getting used to waking up early, drop-off and pick-up line traffic, making sure their kids don't miss the bus, helping with homework, and juggling multiple extracurricular activities. While your schedule may be filling up, keeping yourself and your fitness routine at the top of your priority list is still important. Exercise, especially boxing, is a great form of stress relief to help get you through this crazy time of year.
We're sharing some back-to-school fitness tips to help you knock out this school year.
1. Schedule Your Workouts
Just like you schedule and show up to your kid's activities, schedule and show up to your workouts. Find a workout time that works for you and stick to it. It might be before your kids wake up, while they're at school, or after they go to bed. If you have a family calendar on the fridge or keep up with everything in a planner, add your workout time each day to hold yourself accountable.
At TITLE Boxing Club Boston Newbury Street, we offer a variety of class times to cater to our members' schedules. When you can't make it to the club, turn on an at-home TITLE On Demand workout. Encourage your kids to punch along with you! You will get in your workout, and they will have fun and release energy!
2. Meal Prep Smarter Not Harder
Busy schedules can lead to skipping meals or grabbing whatever you can, which may not always be the most filling or nutritious option. Meal prep does not have to be a day of batch cooking or perfectly planned meals at the start of every week. Do what you can when you can. For example, when you're making your kid's sandwich for their lunchbox, make yourself one at the same time. You can also cook extra at dinner and use the leftovers as your lunch the next day and freeze the rest for a quick meal option down the road. Try these 7 Kid-Tested Freezer Meals That Will Change Your Life from Food Network.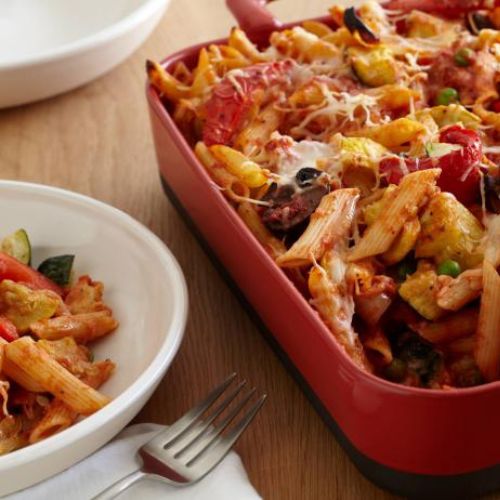 Photo courtesy of Food Network
3. Create Movement Memories
Mix up your family activities. Take family walks around your neighborhood or explore a hiking trail, play a game of catch in the yard, or chase your kids around the playground. When your kids are done with their homework, celebrate by putting on your favorite songs and having a 10-minute dance party. These activities will release endorphins (feel-good thoughts) to help decrease your stress and instill healthy habits in your kids.
Whatever this school year throws at you, TITLE Boxing Club Boston Newbury Street is in your corner.