Authentic Heavy Bag Workouts
Take it out
on the bag

Camp Hill, PA. 17011
4434 Carlisle Pike Suite C
717-818-0834
camphill@titleboxingclub.com

Open Today:

5:30am - 8:00pm
Your First Class
Let's make it happen together at TITLE Boxing Club Camp Hill. We welcome boxers of all fitness levels and are in your corner to make your first class experience easy and fun.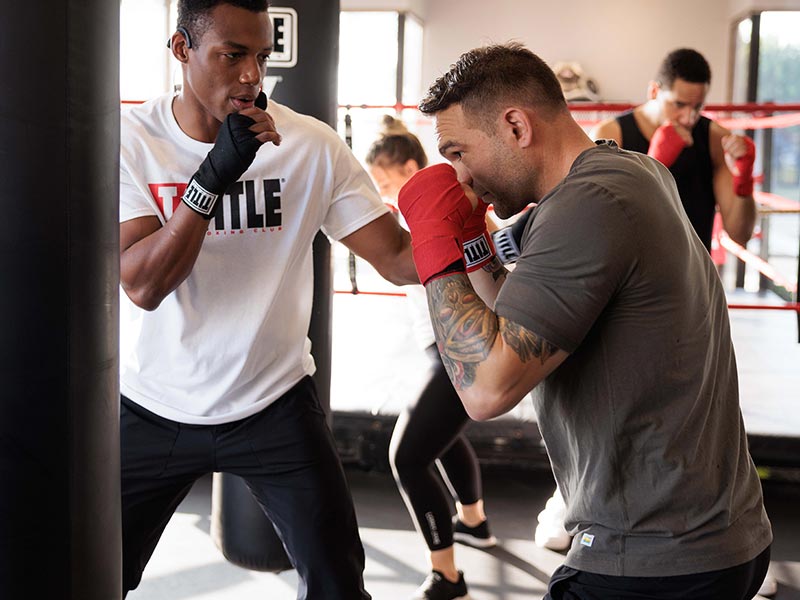 Member spotlight
I cannot recommend TITLE enough! The classes are fast, and fun and they play great music. Stop by to try a class and you'll see why so many people love TITLE Boxing Club!
Tara F.
I joined TITLE Boxing Club because I wanted to gain confidence. Now, I feel powerful and it's a blast learning to throw a punch. This has been so much more than just a boxing class.
Kathleen I.
Great workout head to toe – cardio, muscle building, losing weight…it's all right here. And the camaraderie you build with other members is second to none.
Daniel L.
Workouts are fun and taking your stress out by hitting a heavy bag is awesome.
Julie M.
I love this place! I had wanted to try boxing workouts for a while, but I was intimidated. I finally checked it out and I've been going ever since! Super fun and engaging workouts.
Cory A.
Recent TITLE Boxing Club Camp Hill
Blogs

Are Rest Days Important?
A rest day is simply taking a day off from your normal workout routine. Taking rest days does not mean you'll lose progress or have slower progress in your boxing and kickboxing skills. Rest days actually do the opposite and enhance your progress and performance in your TITLE Boxing Club boxing and kickboxing classes! During […]
How to Clean Your Boxing Gloves and Hand Wraps
A large factor in how long your boxing gear lasts is determined by how well you care for it. Here are step-by-step instructions on how to best clean your boxing gloves and your hand wraps, not only to have them smell the best but to get as much life out of them as possible. Boxing […]
TITLE Boxing Club Camp Hill
Owner Bio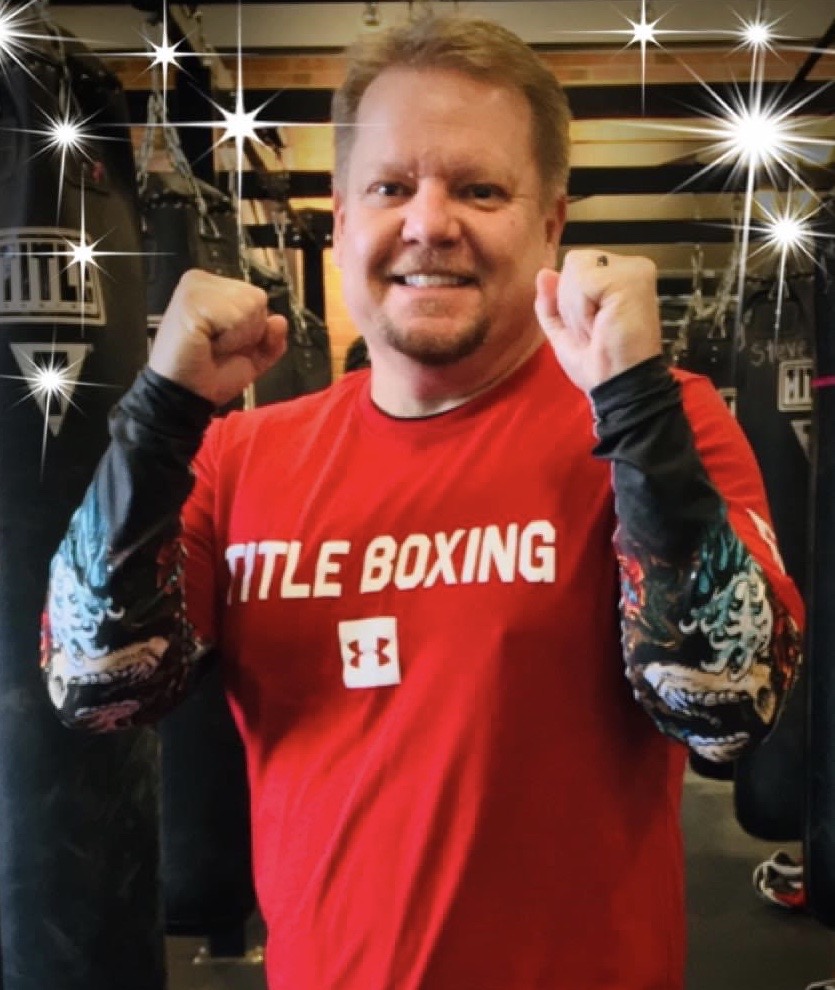 Wanting to change People's lives, Peter made a decision. Leave the corporate world and do something that makes a difference. Mid-June, Peter traveled to Kansas and met the TITLE Boxing Club Team. Ready for criticism, Peter only found accolades. TITLE Boxing Club's team is made up of All Stars. From the CEO, Susan Boresaw, to the Marketing Team, Realestate Team, Operations, they ALL are excellent at what they do All-Stars of all believe in what TITLE Boxing Club is and does for people. It is a passion & purpose. OMG who wants to wake up in the morning, excited to go to work and have a purpose? Yes, I do!!!
After much due diligence, Peter decides to go with TITLE Boxing Club for his next Adventure. Peter has owned business's in the past and worked for Fortune 500 companies for 20+ years.
Location-Location-Location- After working with Title boxing Real Estate and a Broker Peter finds the perfect spot. Nestled in the back of a courtyard that features a bridge and waterfall, two high end restaurants, a Brewery, and Salon, Peter finds a space that features 25 foot ceilings, and industrial look, and mezzanine overlooking the inside space.
We can not wait to change lives and encourage people. We want to be the best hour of your day!!!
Peter Clifford and his wife, Melissa, are the Owners/Franchisee's at TITLE Boxing Club of Camp Hill.