Carrollwood
14338 N Dale Mabry Hwy, Tampa, Florida 33618 813-443-0865 Open Today: 6:00am - 8:30pm Tuesday: 6:00am - 8:30pm Wednesday: 6:00am - 8:30pm Thursday: 6:00am - 8:30pm Friday: 6:00am - 7:30pm Saturday: 9:00am - 12:00pm Sunday: 10:00am - 12:30pm
14338 N Dale Mabry Hwy, Tampa, Florida 33618 813-443-0865 Open Today: 6:00am - 8:30pm Tuesday: 6:00am - 8:30pm Wednesday: 6:00am - 8:30pm Thursday: 6:00am - 8:30pm Friday: 6:00am - 7:30pm Saturday: 9:00am - 12:00pm Sunday: 10:00am - 12:30pm
Try a Class
New to boxing? Schedule your first workout at our Carrollwood fitness studio and we'll show you the ropes.
Upcoming Classes
Meet Your Trainers
Success Story: February Member Spotlight: Christie
Our member of the month this February is Christie from TITLE Boxing Club Littleton, MA! She has proved her strength by… Read More
Loyalty Beyond the Bag
With a Net Promoter Score of 87%, our members are happy to recommend us to others.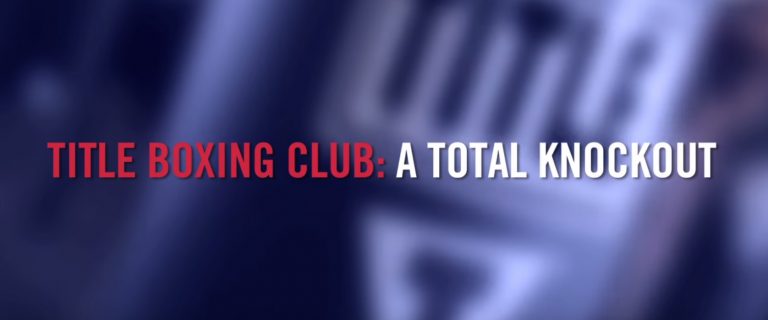 Join the TITLE Boxing Club Movement
While our clubs across the country have been busy building your strength and confidence, we've also been spotted on the news, in magazines and online – and people can't seem to get enough of our growing brand! Check it out for yourself!
Club Reviews
June 13, 2019
Adrienne Newlon
Tampa, FL
June 12, 2019
David Lafontant
Tampa, FL
(From my Yelp review) I honestly signed up for boxing on a whim; I thought it would be cool to develop upper body strength and wanted to learn some fighting technique. But I was entering in with no prior experience with it; I joke to myself that to that point, my only experience of it was playing Punch-Out!! and watching Creed. The morning classes (5 or 5:30) are perfect for me, as it is a 30 minute drive and allows me to avoid the traffic. But there's several there courses throughout the morning, noon, and evening as well. When I first started, I had a lot of difficulty keeping up with all the different combinations. But it was a real rush to hit that punching bag! I liked the way it felt and wanted to improve each time. Another challenge I faced was being left handed; I had to flip any instructions I was hearing. Despite this, I was still having a great time listening to some fast paced music and trying my best to emulate the form. That was about 6 months ago. I've been going 3 times a week. The trainers make the workout a great experience. It can feel very long at first, but the more frequent your commitment to regular boxing, the easier and faster the workout feels. I enjoy the comedy the trainers use throughout the rounds, but I also benefit from them pushing me beyond limits I accepted in my head. It was always a very welcoming environment amongst trainers and fellow boxers. And when you come regularly, you become more familiar with them all. I have mostly trained with Don and Nicole, and occasionally Justin. And all 3 of them have different styles to the workout that keep it very fun and exciting on a regular basis. I highly recommend this boxing club, whether you're starting fresh or looking to continue developing!
FAQs
I've heard the classes are intense; do I need to be in great shape to do the workouts?
It doesn't matter if you haven't worked out in a while or have never boxed before, you can finish the workout feeling great! You'll see that everyone goes at their own pace, but believe us that once you're here, you'll be inspired to give it your very best!
I don't want to get hit; is this a contact workout?
No—not ever! Each person in class has their own heavy bag to workout on, plus their own space to move around the bag. Trust us, you won't even realize anyone else is in the class because you'll be so focused on the workout! And, rest easy, we never allow sparring or fighting at TITLE Boxing Club.
What makes TITLE different than other fitness studios?
Boxing is a great workout, perhaps one of the most challenging of all sports, and we want to bring you the intensity of the training, minus the impact. We'll teach you how to roll with the punches by pushing you further than you thought possible.
I'm new to boxing; will someone show me the basics?
You bet! All of our classes are taught by instructors who will show you the ropes from the beginning. We'll help you wrap your hands and walk you through the basic fundamentals. Everyone in class is at a different level, so take a deep breath and go at your own pace!
Can I bring my children with me?
We do not offer childcare services at TITLE Boxing Club. However, children over the age of eight are welcome to work out with you here and join as a member! Ask us about our Family Membership options.
What do I need to bring to class? How early do I need to arrive?
Hand wraps are essential for your protection and mandatory for class. You can bring your own or buy them here. We'll have gloves for you to borrow your first time, and you might want to bring a bottle of water and towel! Plan on arriving 20 minutes early so we can get you settled and wrap your hands.
I've never hit anything before. Will I hurt myself?
For a beginner, the most important thing is to learn the proper form. The good news is that we'll teach you! As you progress, you'll be able to throw several variations of punches from different positions and develop your own punching technique to fit your style. People are usually surprised at how much they love hitting the heavy bag!