Authentic Heavy Bag Workouts
Take it out
on the bag

Columbia, MD. 21044
10101 Twin Rivers Road, #110
columbiamflats@titleboxingclub.com

Open Today:

11am - 7:00 pm
Your First Class
Let's make it happen together at TITLE Boxing Club Columbia m.flats. We welcome boxers of all fitness levels and are in your corner to make your first class experience easy and fun.
We have gloves that you can borrow for your trial class. We make sure they're cleaned and disinfected thoroughly after each class and replaced often. We recommend purchasing your own gloves after your first class. Best of all, TITLE Card members get a discount on gloves and wrap purchases.
We have gloves to borrow for your first time and you can purchase hand wraps here or bring your own. Hand wraps are required to use during class to protect your hands and wrists. We have water fountains in our clubs, and we encourage you to bring a water bottle and to drink plenty of water during and after class. The most important thing to bring with you is the attitude and belief that you can do anything you set your mind to.
We ask that you show up at least 30 minutes before your first class. We will give you a quick tour, so you know where everything is, show you to your locker and help you pick out your bag and first-time loaner gloves. You'll select a pair of hand wraps (you can bring your own or purchase them here) and we'll walk you through the basics of class as we wrap your hands. We don't expect you to know how to wrap your hands for both comfort and safety, so we can help you on your first time or every time. Finally, before class starts, we'll set you up with our trainer to show you how to throw the four basic punches that will be used throughout class. Best of all, if you ever get lost just go back to the basic jab, cross combination and a trainer will come by to show you any other technique.
Member spotlight
I cannot recommend TITLE enough! The classes are fast, and fun and they play great music. Stop by to try a class and you'll see why so many people love TITLE Boxing Club!
Tara F.
I joined TITLE Boxing Club because I wanted to gain confidence. Now, I feel powerful and it's a blast learning to throw a punch. This has been so much more than just a boxing class.
Kathleen I.
Great workout head to toe – cardio, muscle building, losing weight…it's all right here. And the camaraderie you build with other members is second to none.
Daniel L.
Workouts are fun and taking your stress out by hitting a heavy bag is awesome.
Julie M.
I love this place! I had wanted to try boxing workouts for a while, but I was intimidated. I finally checked it out and I've been going ever since! Super fun and engaging workouts.
Cory A.
Recent TITLE Boxing Club Columbia m.flats
Blogs

Fitness Success – Showing Up For Yourself
Fitness journeys can be tough, filled with obstacles and moments of doubt. But at TITLE Boxing Club , we're here to remind you that there is immense power in showing up for yourself on the path to reaching your fitness goals. One of the most significant hurdles in achieving any fitness objective is simply getting […]
Why TITLE Boxing Club Workouts Are For Anyone
When you think of boxing, you might envision a ring, gloves, and fierce competitors battling it out. But there's another side to this sport that's taking the fitness world by storm: boxing fitness. At TITLE Boxing Club , we believe that heavy bag workouts are for everyone, regardless of your age, gender, or fitness level. […]
TITLE Boxing Club Columbia m.flats
Owner Bio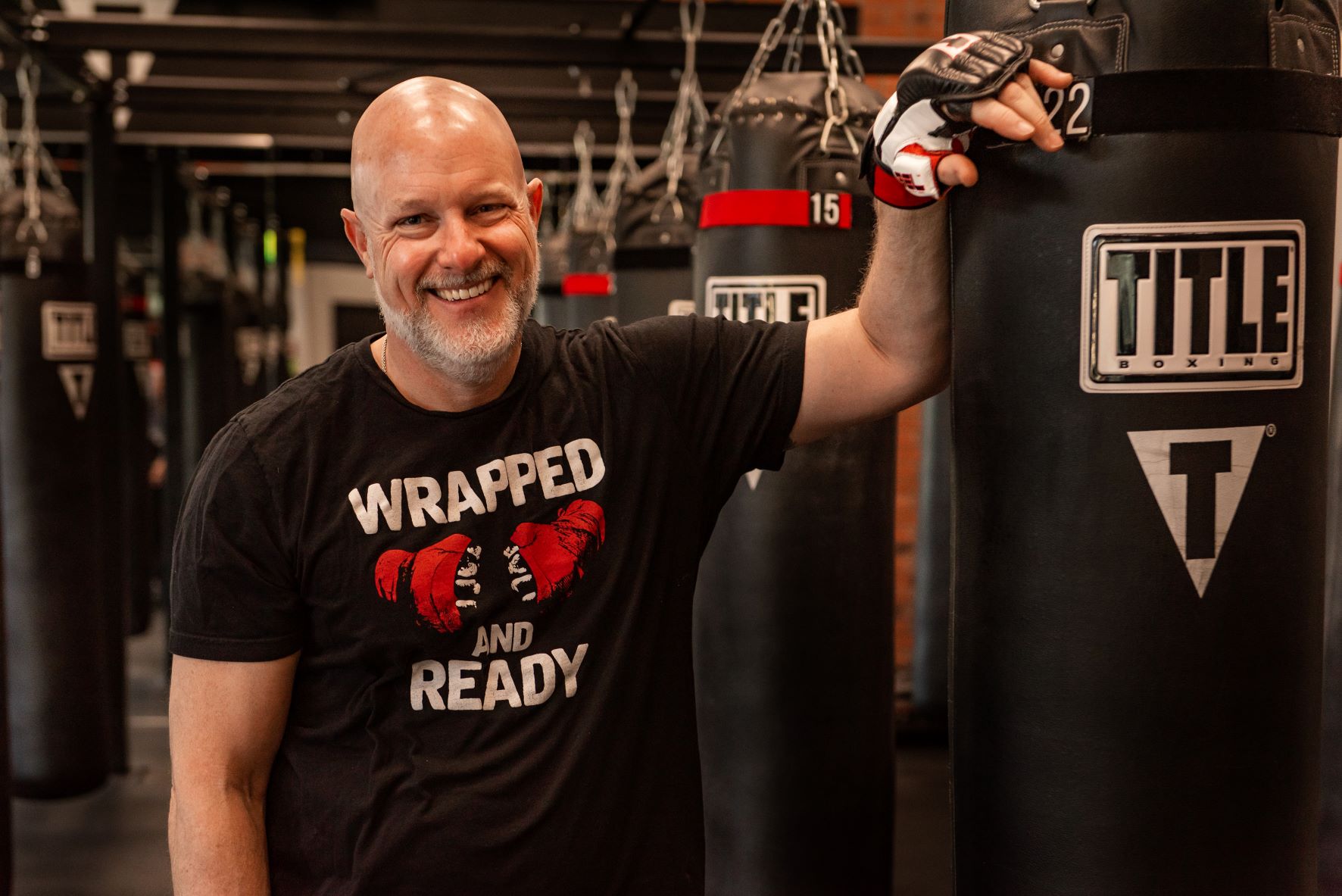 I was always fascinated with hitting the heavy bag but did not have the knowledge to use this tool effectively.  I have always loved to workout.  The body has a way of easing the mind, the release of endorphins the satisfaction of putting everything you have into a workout.  The full body work you can get when you use proper technique is amazing.
I was hooked after my first workout.  If you are looking for an alternative to the treadmill or other traditional workout mediums, come on in and try out the heavy bag, it may just surprise you!