TRY US FOR FREE
Fill out the form and we will be in touch and get you scheduled for your first class.
Class Schedule
Click the link below to view our current class schedule and book a class today!
View Class Schedule
Meet Your Trainers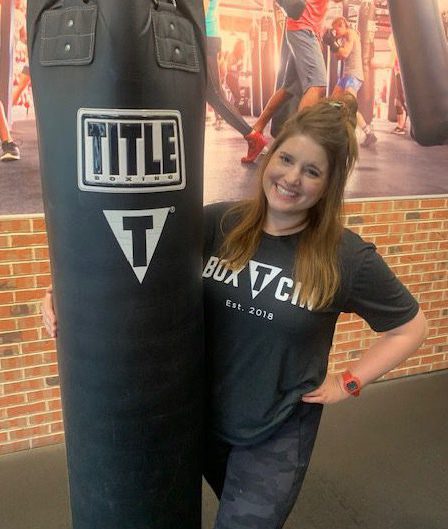 Liv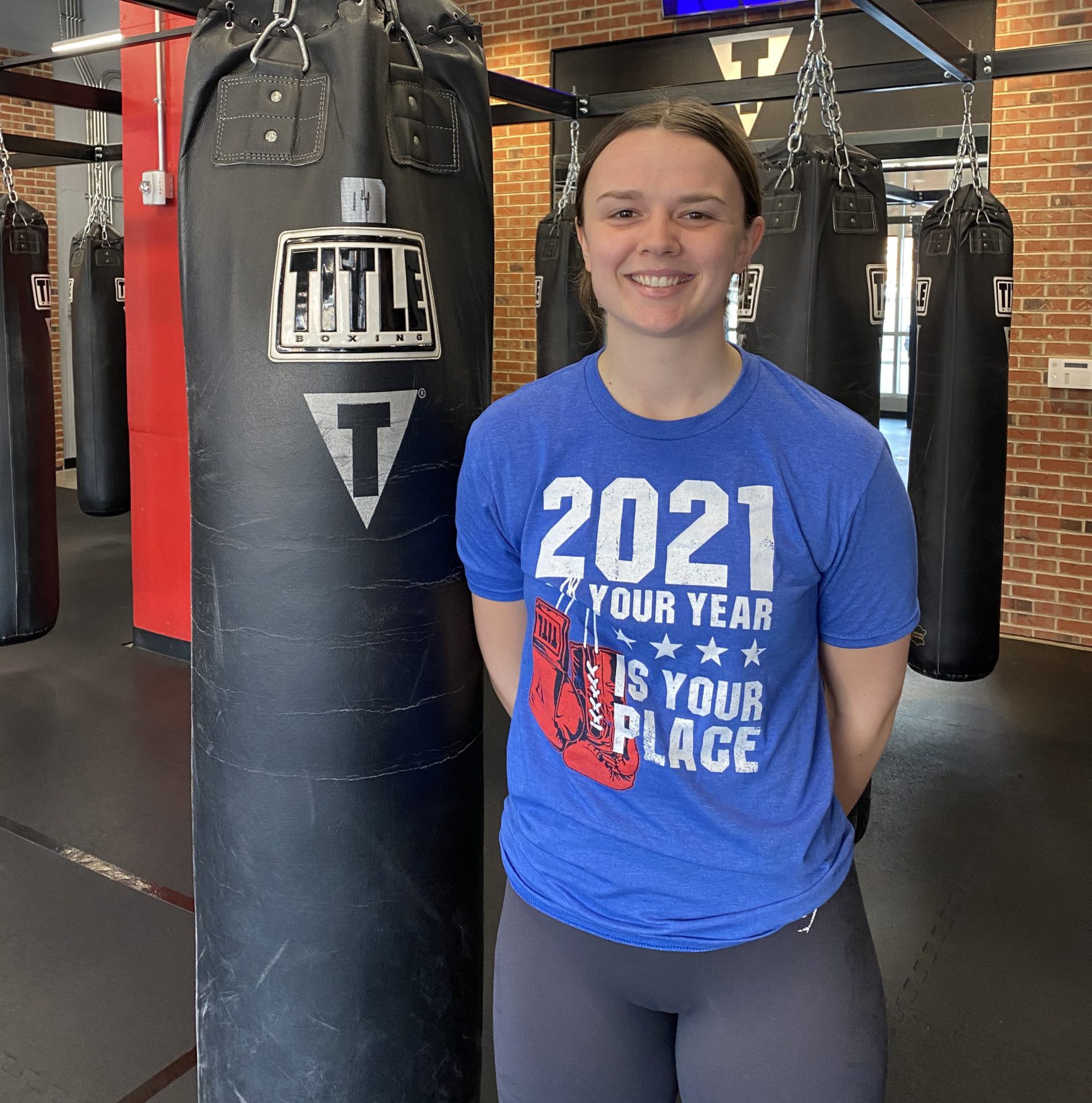 Maria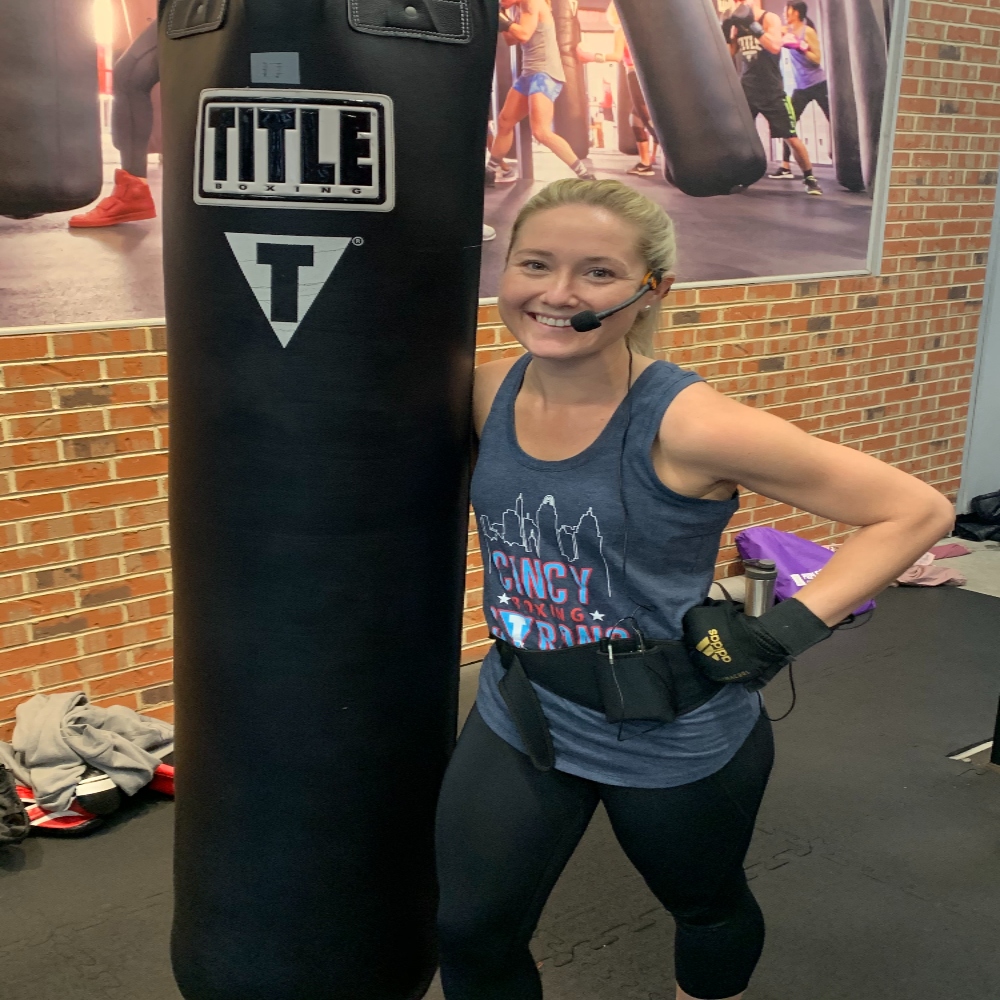 Maddie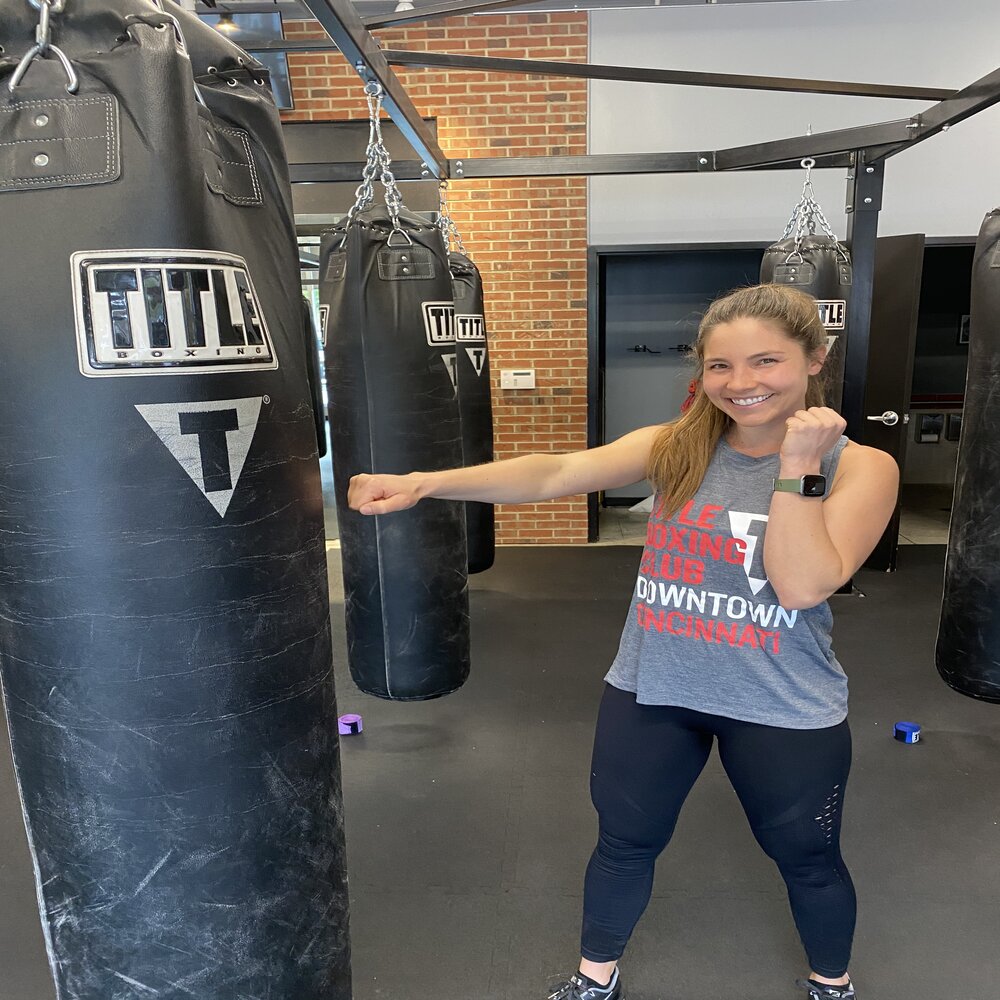 Nikki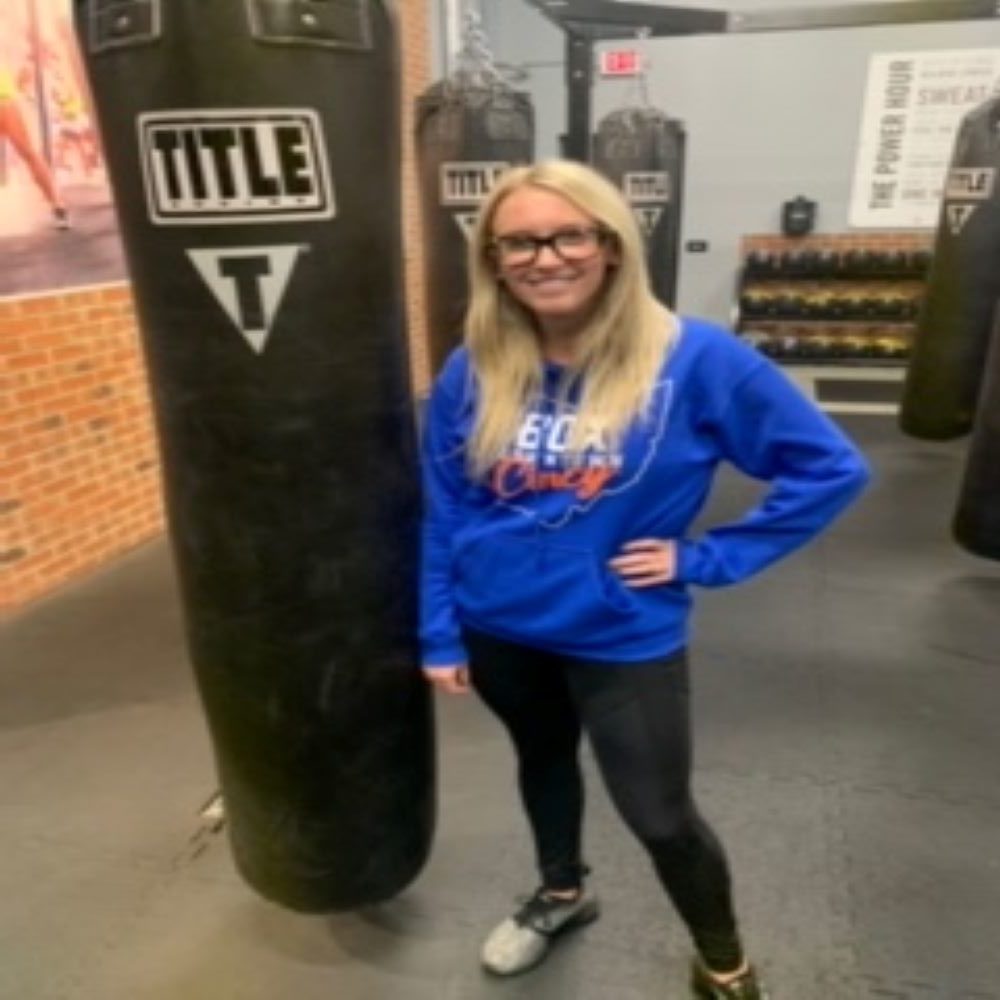 Dani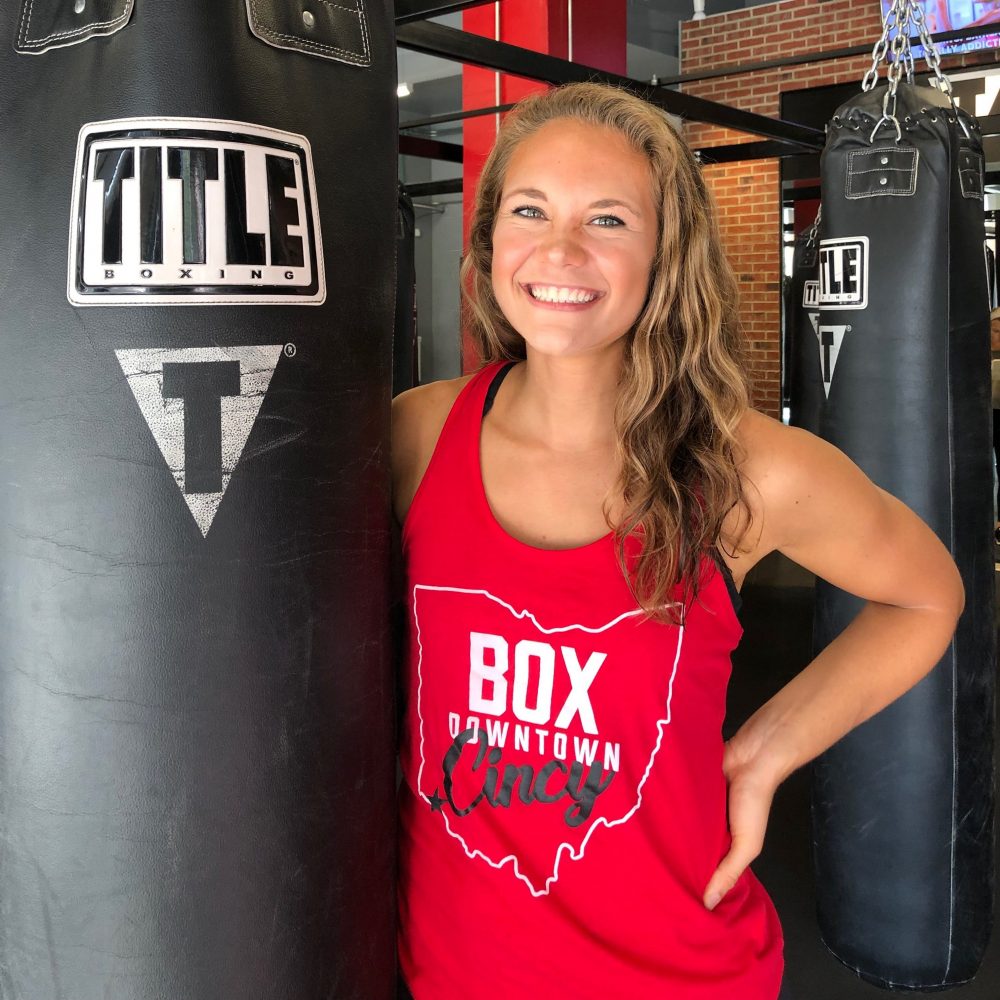 Kate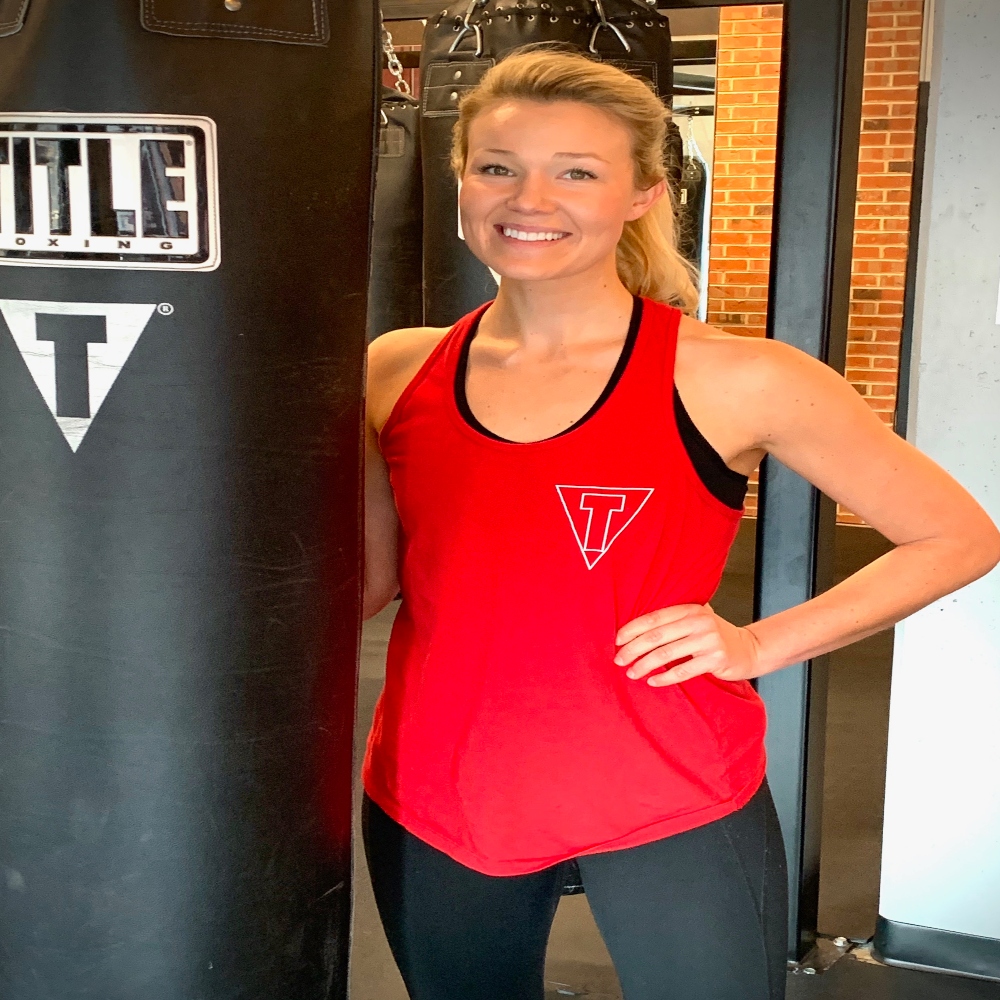 Katie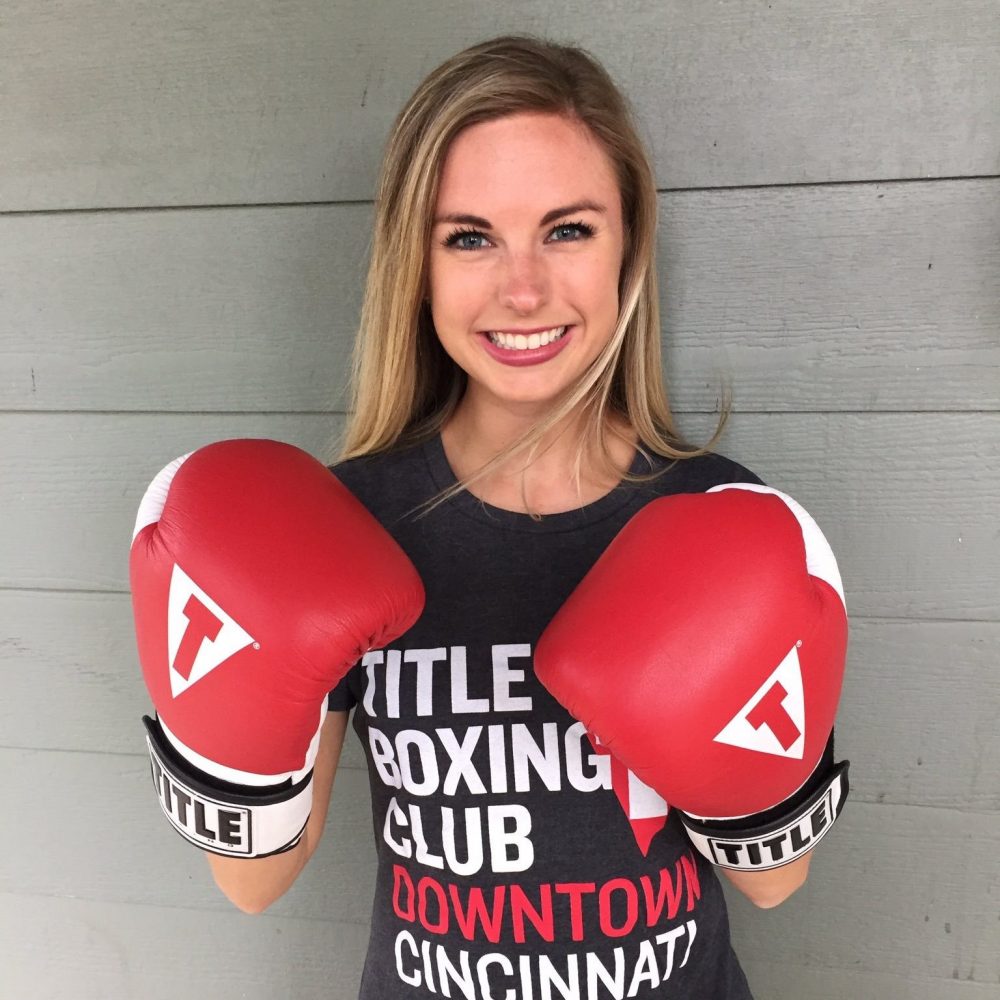 Halle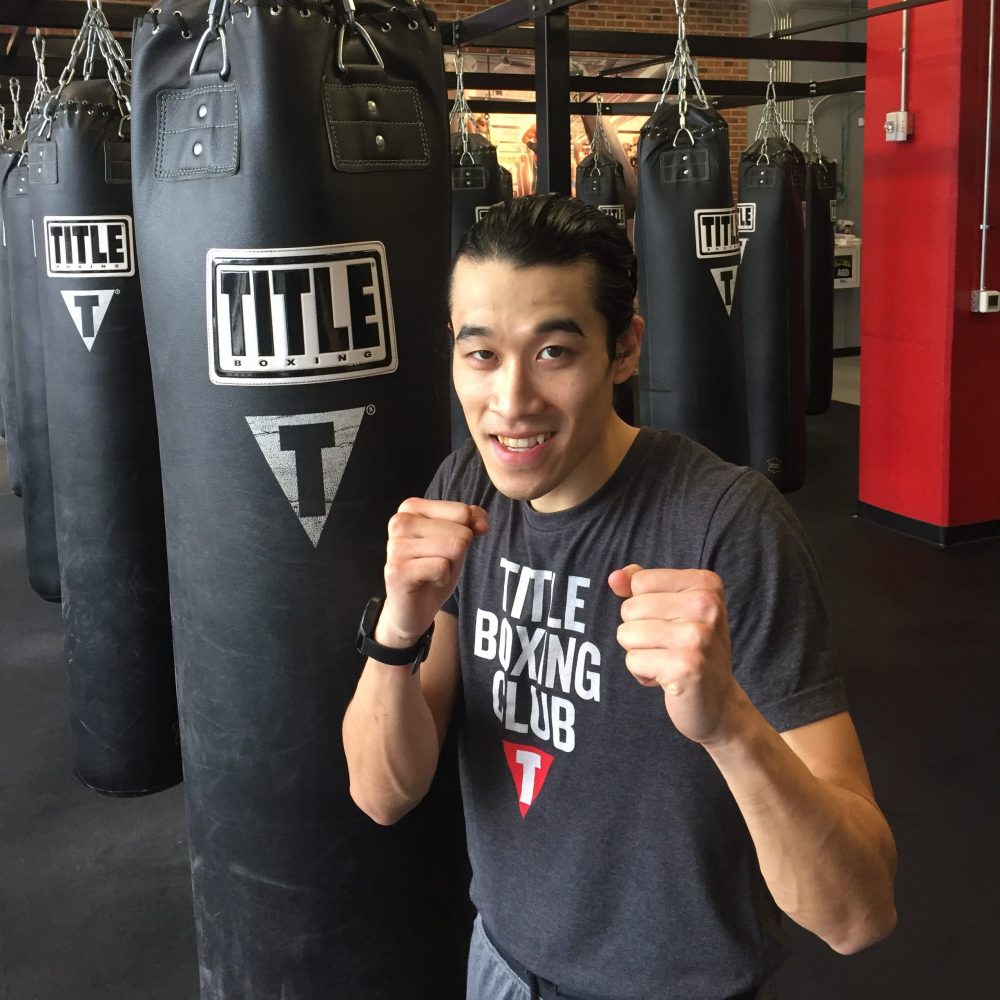 Kaz (Head Trainer)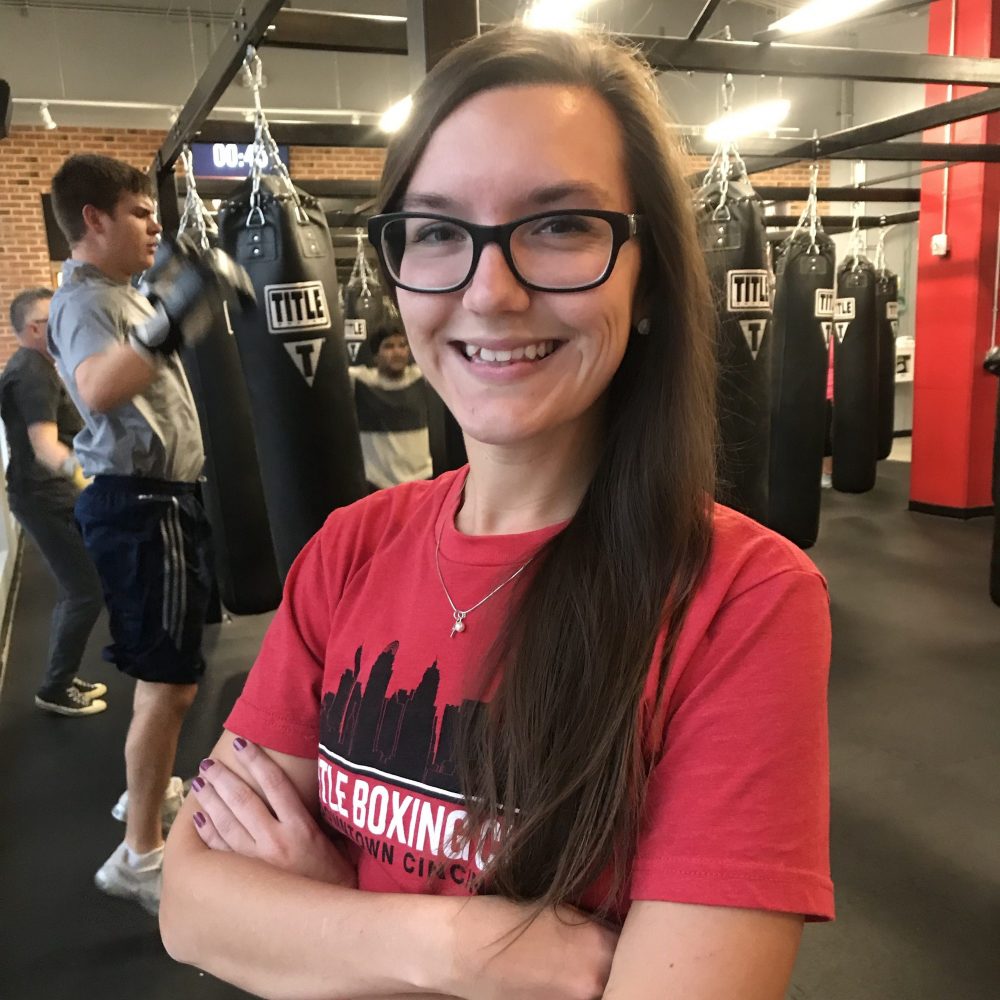 Marina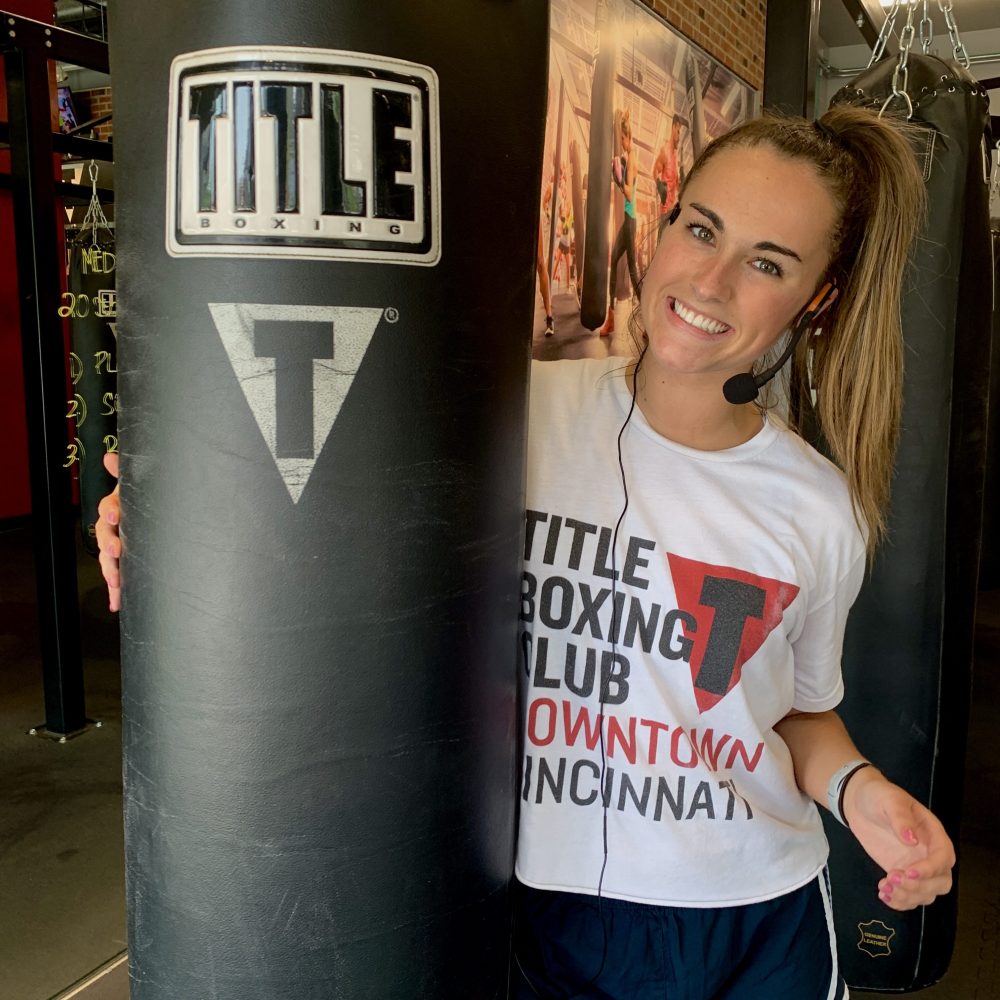 Carly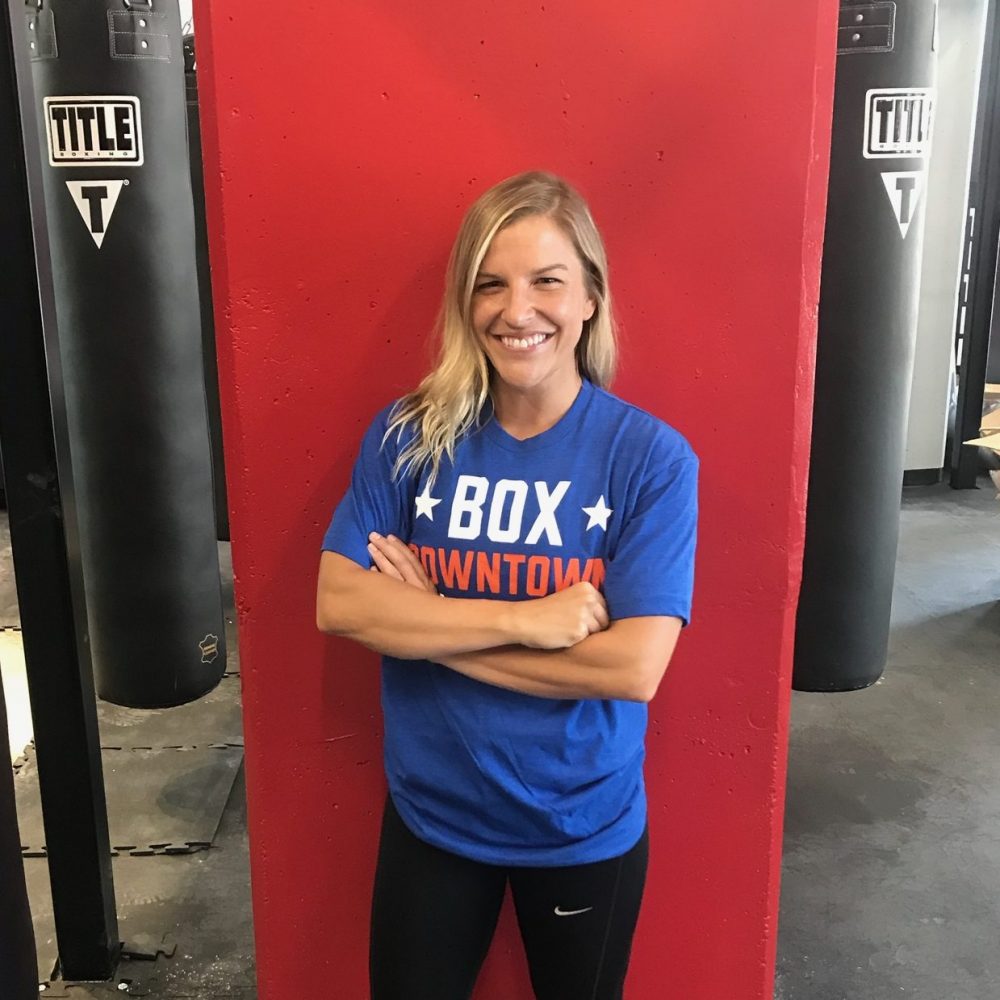 Lindsey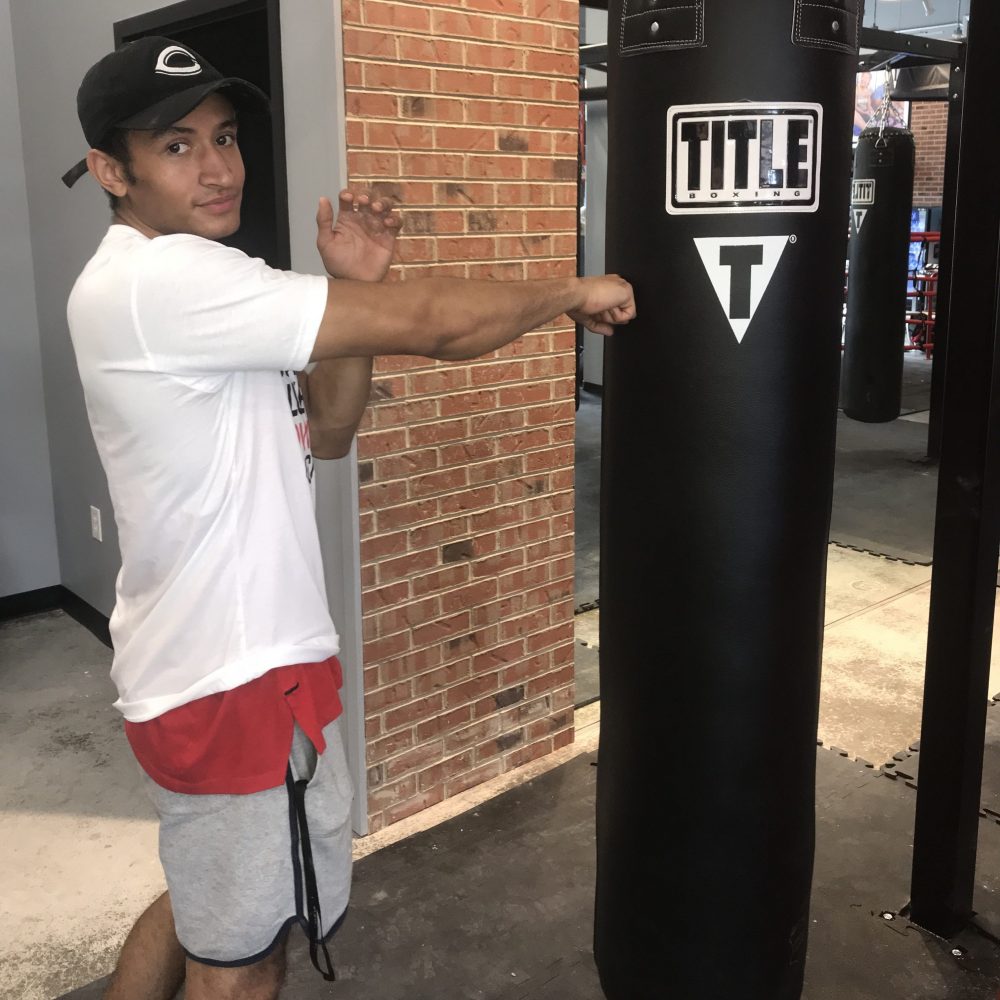 Isiah
Apr 16, 2021
10 Reasons to Try Fitness Boxing Classes
Read More
Rob's Journey to Health & Happiness
Rob joined TITLE Boxing Club Downtown Cincinnati in January with the goal of getting below 200 lbs. The day after… Read More
Loyalty Beyond the Bag
With a Net Promoter Score of 87%, our members are happy to recommend us to others.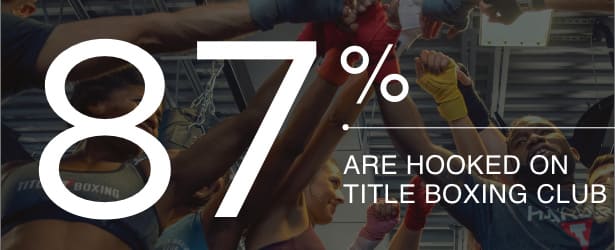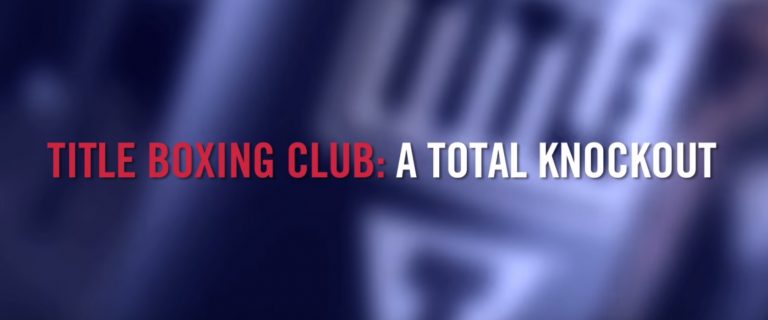 Join the TITLE Boxing Club Movement
While our clubs across the country have been busy building your strength and confidence, we've also been spotted on the news, in magazines and online – and people can't seem to get enough of our growing brand! Check it out for yourself!
Our Club Leadership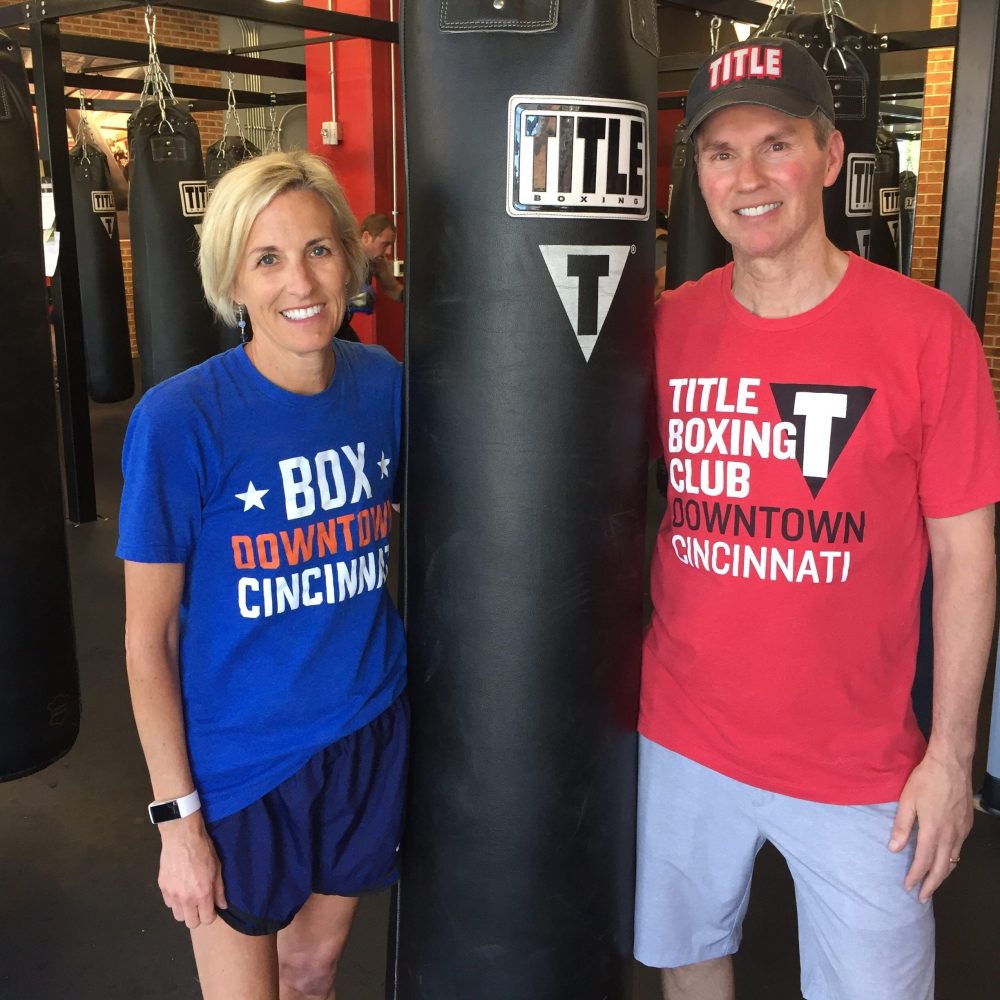 Molly and Keith Noel are the owners of TITLE Boxing Club Downtown Cincinnati. They have been married 25 years and have two daughters, Halle and Carly, and a Cockapoo named Carson.
Molly graduated from University of Tennessee (Sociology) and holds a Paralegal Certificate from the University of Cincinnati. Before opening the club, Molly was a paralegal, co-owner of a dress rental business, and a stay-at-home mom.
Keith graduated from the University of Kentucky (Psychology) and University of Cincinnati College of Law. Keith practiced law for nearly 30 years before retiring in 2015. He spent the majority of his legal career as a trial lawyer for the Downtown Cincinnati law firm of Keating, Muething, & Klekamp.
Molly and Keith (and their daughters Halle and Carly) have always enjoyed fitness activities. They discovered TITLE Boxing Club in 2018 and instantly knew they wanted to open a TITLE club in Downtown Cincinnati. After completing the design and construction phases, they officially opened the club on July 9, 2018.
You will find Molly and Keith at the club on a daily basis and Keith occasionally teaches classes. If you join the club as a member, they will always greet you by name and treat you as a life-long friend. They promise you will feel welcomed, appreciated, and valued at their club.
Success Stories
Rob's Journey to Health & Happiness
Tuesday July 23, 2019
Rob joined TITLE Boxing Club Downtown Cincinnati in January with the goal of getting below 200 lbs. The day after our club's One Year Anniversary Party, he sent us this heartfelt letter detailing how much of a difference TITLE has made in his life. We are so happy to have Rob as a member of our club, and we are proud to have you represent us. "Keith, Welcome Back!! As I write this, I hope you and your lovely ladies are starting a great family vacation! I want to share some perspective with you after a great event last night. This morning I got up for the Wednesday 6am class, a little slower and sorer than usual after 17 rounds last night. As I got on the scale this morning (as I do every morning), I felt a little renewed. When I started this journey in January one of my...
Read More
FAQ's
I've heard the classes are intense; do I need to be in great shape to do the workouts?

It doesn't matter if you haven't worked out in a while or have never boxed before, you can finish the workout feeling great! You'll see that everyone goes at their own pace, but believe us that once you're here, you'll be inspired to give it your very best!
I don't want to get hit; is this a contact workout?

No—not ever! Each person in class has their own heavy bag to workout on, plus their own space to move around the bag. Trust us, you won't even realize anyone else is in the class because you'll be so focused on the workout! And, rest easy, we never allow sparring or fighting at TITLE Boxing Club.
What makes TITLE different than other fitness studios?

Boxing is a great workout, perhaps one of the most challenging of all sports, and we want to bring you the intensity of the training, minus the impact. We'll teach you how to roll with the punches by pushing you further than you thought possible.
I'm new to boxing; will someone show me the basics?

You bet! All of our classes are taught by instructors who will show you the ropes from the beginning. We'll help you wrap your hands and walk you through the basic fundamentals. Everyone in class is at a different level, so take a deep breath and go at your own pace!
What do I need to bring to class? How early do I need to arrive?

Hand wraps are essential for your protection and mandatory for class. You can bring your own or buy them here. We'll have gloves for you to borrow your first time, and you might want to bring a bottle of water and towel! Plan on arriving 20 minutes early so we can get you settled and wrap your hands.