Authentic Heavy Bag Workouts
Take it out
on the bag

Cincinnati, OH. 45202
710 Sycamore Street

Open Today:
Your First Class
Let's make it happen together at TITLE Boxing Club Downtown Cincinnati. We welcome boxers of all fitness levels and are in your corner to make your first class experience easy and fun.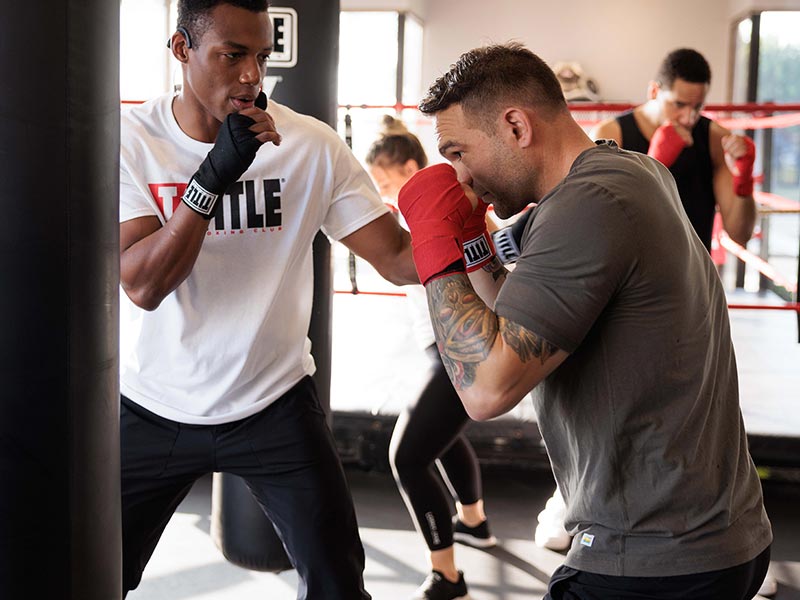 Member spotlight
I used to completely hate going to the gym – until I joined this one! I've been a member for 7 months and have enjoyed every class. The trainers perfectly balance a group workout with personalized attention, and all the staff are so friendly. Looking forward to many more classes!
Laina
Title Boxing Cincinnati is so much more than a gym, it's a family. At Title, you are welcomed by a community that supports you in fitness and in life. The trainers and staff are incredible and the workouts are killer! I leave every class physically and mentally stronger.
Ashley
I joined the club looking for camaraderie and confidence, I found both. Every coach is inspiring and pushes you to find your best self! There have been days I have come into the club feeling not motivated and mentally exhausted, but once you hear the bell ring, everything melts away.
Rusty
Title is the first place I have gone to exercise that I can honestly say I love. The routine, the staff, the other members are all welcoming. No judgement and you can build up at your own speed. 10/10
Justin
Recent TITLE Boxing Club Downtown Cincinnati
Blogs

5 Fall Foods to Power Your Workouts
Incorporating seasonal fall foods into your diet can help enhance your boxing fitness workout by providing the necessary nutrients for energy, muscle recovery, and overall performance. Fall is known for its abundance of nutritious fruits and vegetables. Here are some fall foods in season that can benefit your boxing training at TITLE Boxing Club : […]
3 Reasons to Prioritize Weekend Workouts
For many of us, weekends often signify a break from the hustle and bustle of the workweek. While it's tempting to kick back and relax, incorporating a workout into your weekend routine can bring a range of physical and mental benefits. Here are three compelling reasons why you should consider breaking a sweat with TITLE […]
TITLE Boxing Club Downtown Cincinnati
Owner Bio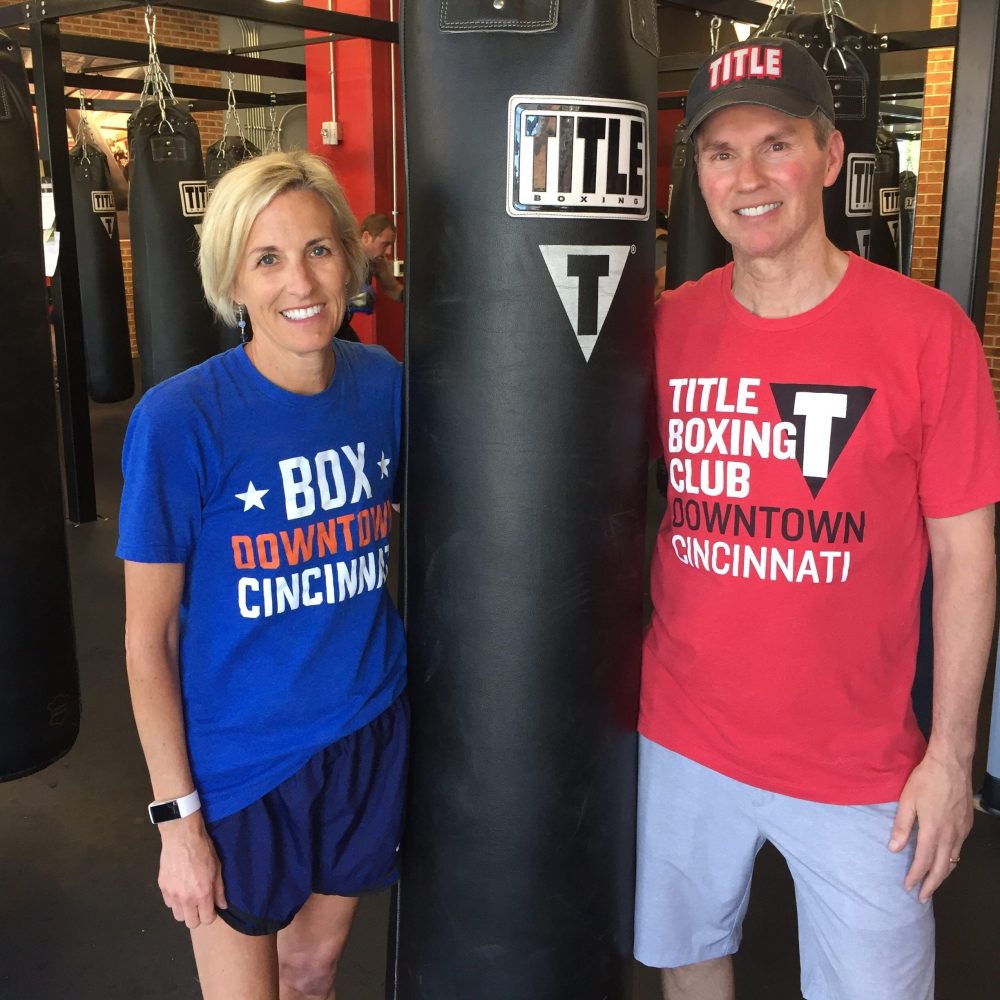 Molly and Keith are the owners of TITLE Boxing Club Downtown Cincinnati. They have been married since 1994 and have two daughters, Halle and Carly.
Halle serves as the General Manager of the club, and also teaches classes, and works the front desk. Carly teaches classes. It's truly a family affair at the club.
Molly graduated from the University of Tennessee (Sociology) and holds a Paralegal Certificate from the University of Cincinnati. Before opening the club, Molly was a paralegal, co-owner of a dress rental business, and a stay-at-home mother.
Keith graduated from the University of Kentucky (Psychology) and the University of Cincinnati College of Law. Keith practiced law for nearly thirty years before retiring in 2015. He spent the majority of his legal career as a trial lawyer at the Downtown Cincinnati law firm of Keating, Muething & Klekamp.
The Noel family has always enjoyed fitness activities. They discovered the TITLE Boxing Club brand in 2018 and instantly knew they wanted to open a TITLE club in Downtown Cincinnati. They officially opened the club in July 2018.
The Noels operate the club with the guiding principle that their primary objective is to deliver a top-quality EXPERIENCE to members and guests. And while you most certainly will receive an outstanding workout at the club, and you will increase your physical fitness and decrease your stress, you will receive so much more than that. You will be welcomed into an inclusive environment where everyone is known, appreciated, and valued. You'll enjoy fist bumps, high-fives, laughs, and hugs, and you'll build new friendships.
Come see what makes this club so special and hopefully you'll join the club family and add to the fabric of the club.