East Nashville
605 Gallatin Ave, Nashville, TN 37206 629-202-4947 Open Today: 6:30am - 7:00pm Monday: 6:30am - 7:00pm Tuesday: 6:30am - 7:00pm Wednesday: 6:30am - 7:00pm Thursday:6:30am - 7:00pm Friday: 6:30am - 6:00pm Saturday: 9:30am - 12:00pm Sunday: 9:30am - 12:00pm
TRY US FOR FREE
Fill out the form and we will be in touch and get you scheduled for your first class.
Class Schedule
Click the link below to view our current class schedule and book a class today!
View Class Schedule
Meet Your Trainers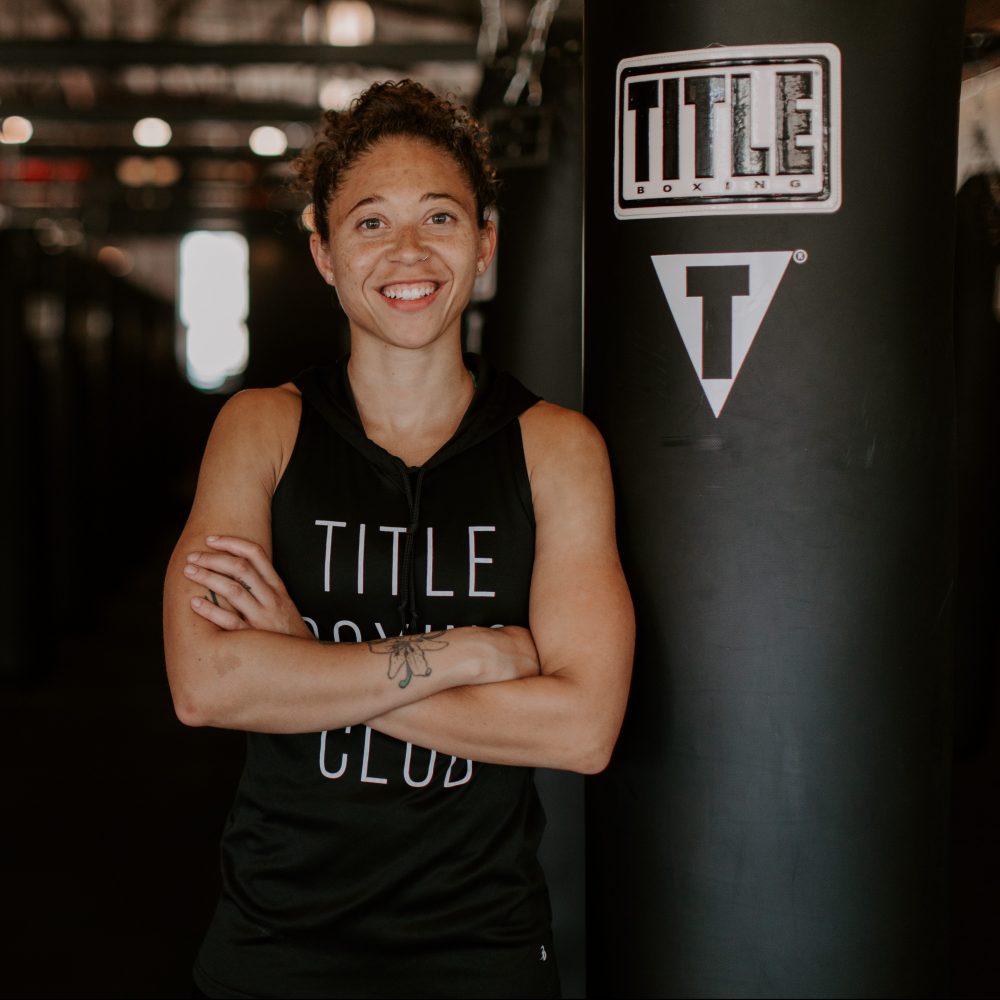 Kelsey Gordon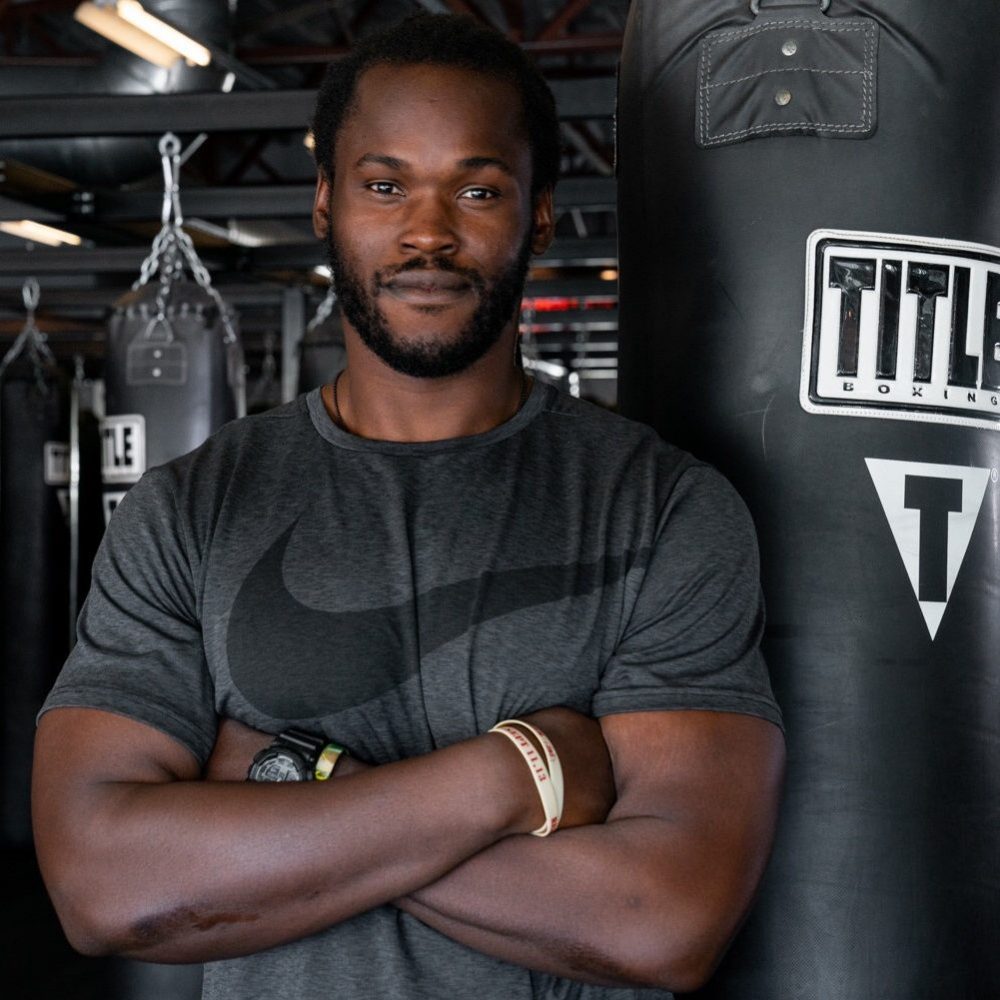 Wilson Emebunor Jr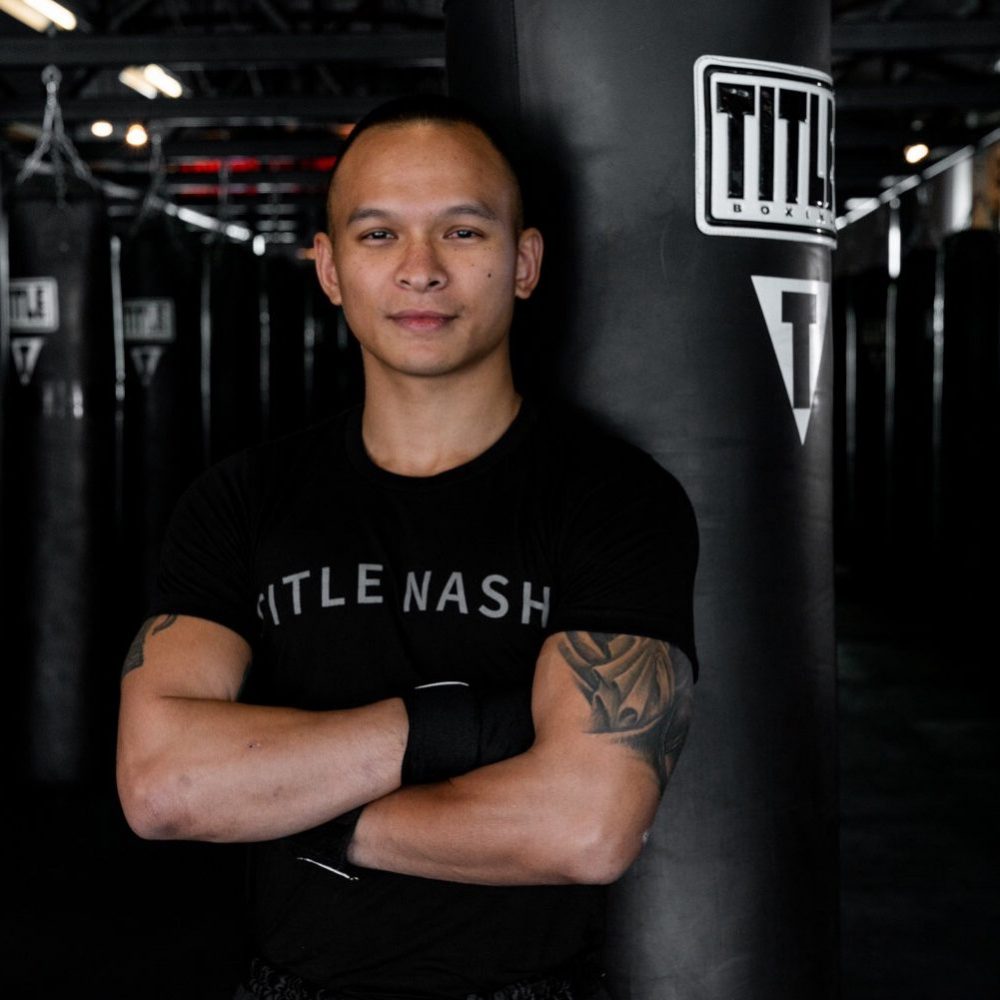 Tyler "New Tyler" Duangsay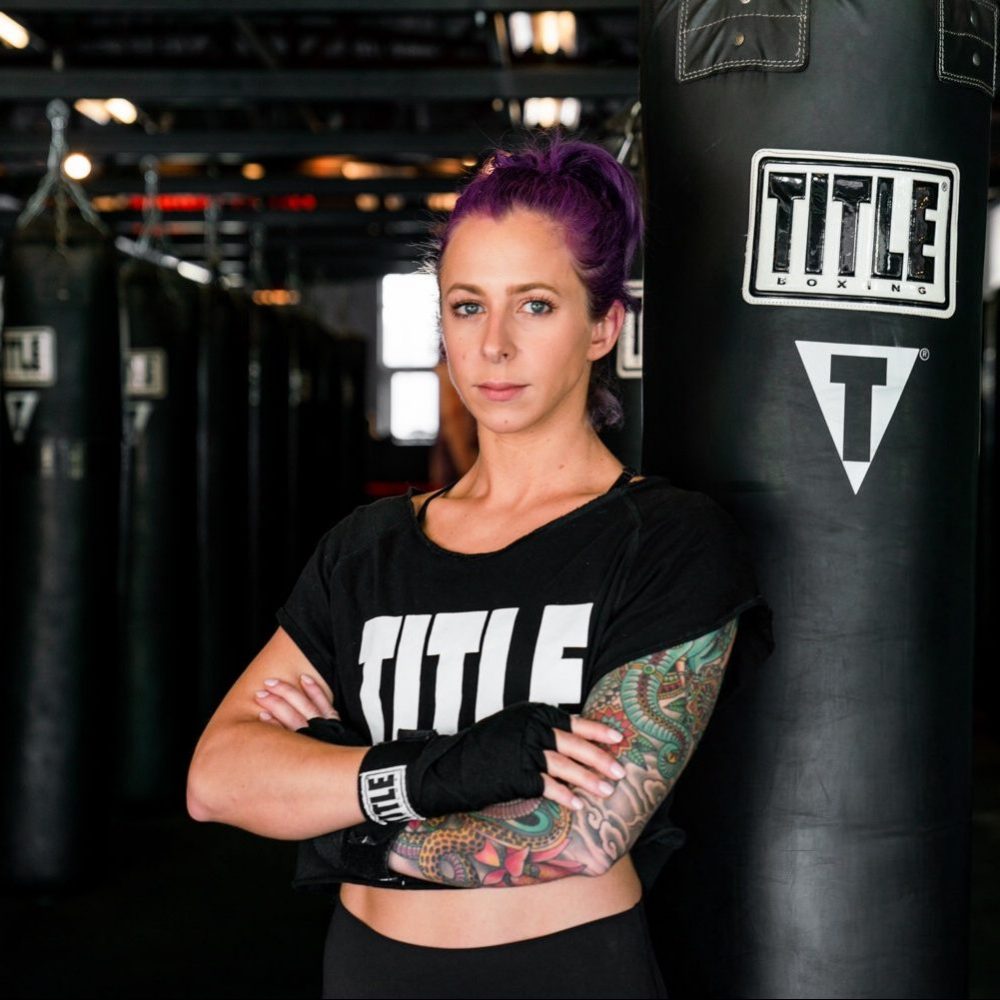 Sarah London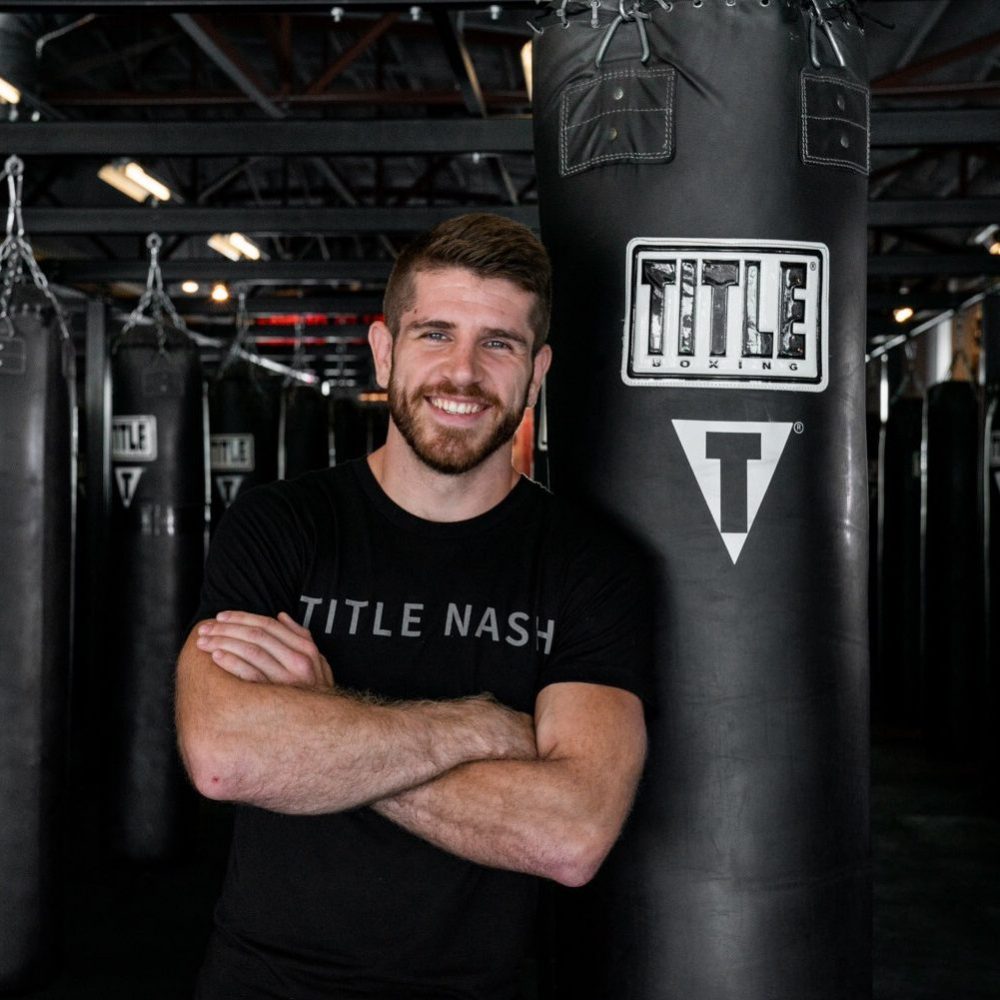 Keith Roberts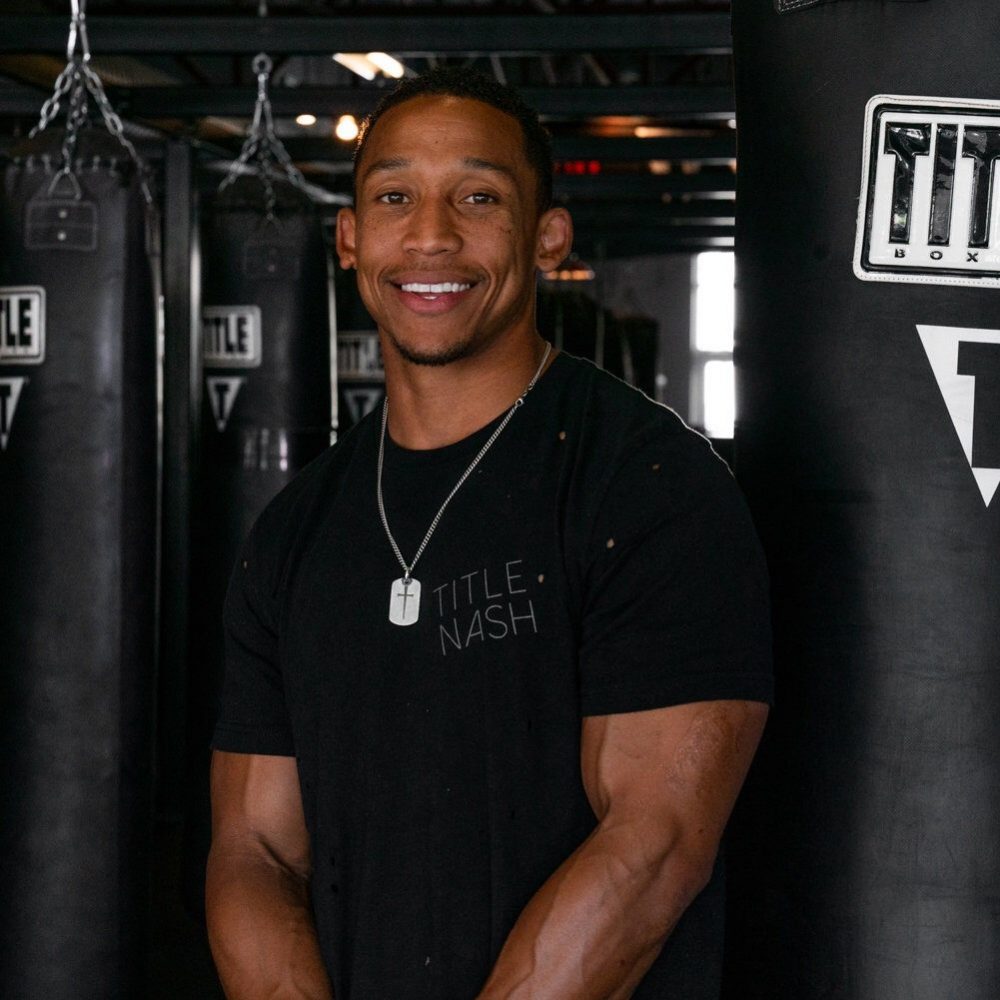 Jarrod Houston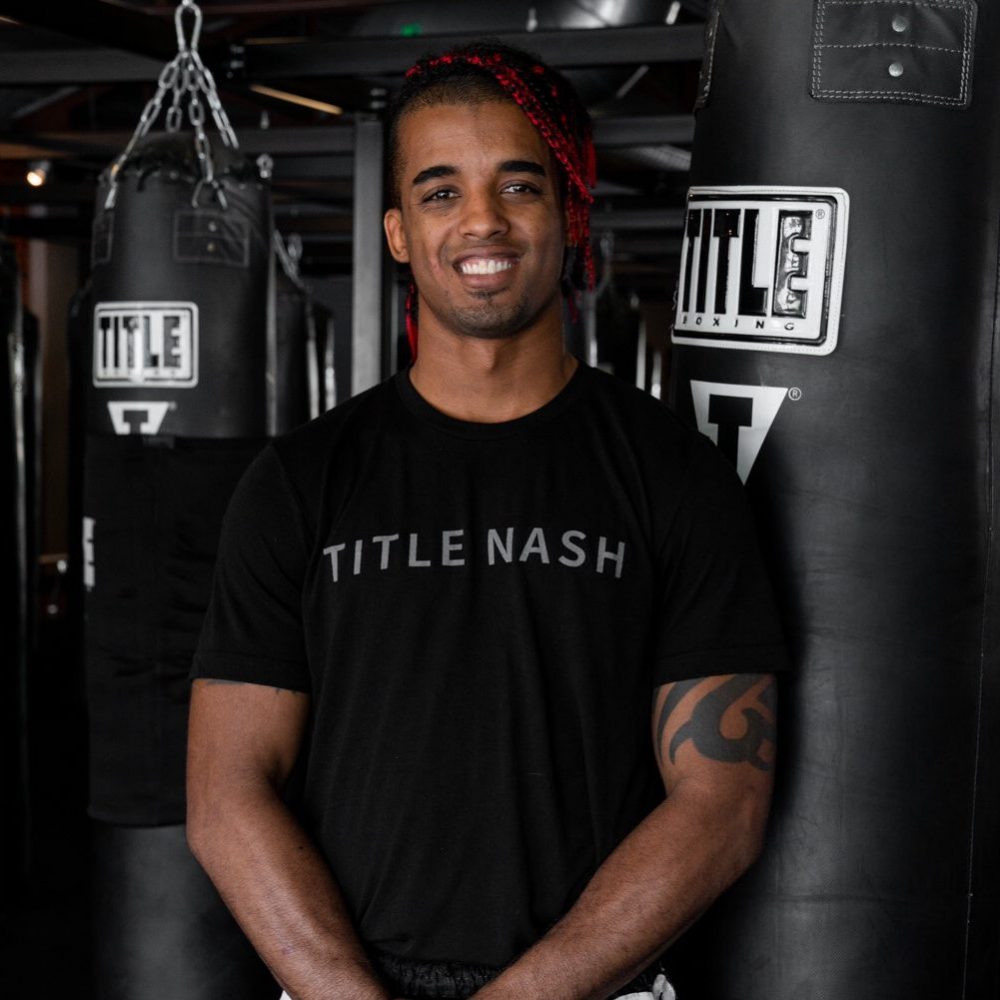 DJ Miller
×
Kelsey Gordon
Kelsey Gordon is multifaceted certified personal trainer with a background in athletics.  Kelsey's expertise comes first from her experience in various sports. She was a 4-year college basketball player, and also participated in college track & field.  Kelsey has a Bachelor's Degree in Business Management, and recently attained a second degree in Exercise Science. Kelsey took her love of athletics and passion for health and fitness and coupled them into a career in personal training.  Attaining a certification through the American College of Sports Medicine (ACSM) ultimately lead her to TITLE Boxing Club East Nashville, where she thrives in the fun and fast-paced environment.
My personal mantra:
"Consistency, effort, and hard work!"
My training style is:
Heart
My why:
I love to see people set and achieve their goals. I believe we are capable of so much more, and sometimes we just have to give ourselves permission to go get it.
What gives me my fighting spirit:
My fighting spirit comes from my family, friends, and my desire to get better each and everyday.
×
Wilson Emebunor Jr
Wilson brings lots of skill, strength, and experience to the TITLE Nash personal training team. He is a former collegiate athlete at Bethel University, University of Tennessee at Martin, and Middle Tennessee State University. He received his degree in BS Exercise Science from Middle Tennessee State University, and has two years experience as an high school offensive line coach. As a personal trainer, Wilson focuses on developing athletes to their full potential and assisting clients in exceeding their personal fitness and health goals.
Wilson's past and current roster of personal training clients is impressive, to say the least. He has worked with people of all ages, in and surrounding Nashville.  Wilson has worked with current NFL player Benjamin Cunningham and former NFL players Michael Jasper and Rogers Gaines, and has assisted with Collegiate Football athlete training for NFL Combine and Pro Day. Within the MLB, Wilson has worked with player Wil Myers. To name just a few of the country music artists Wilson has trained: Granger Smith, Cole Swindell, Ryan Hurd, Canaan Smith, Chris Lane, Cadillac Three, Russell Dickerson, Dan Smyers and Ernest K.  Wilson is also the current personal trainer for country duo Florida Georgia Line. Like we mentioned, impressive to say the least!
My personal mantra:
Do you want to be good or GREAT?! Win the Day!
My training style is:
Connected, Heart and Transforming
My why:
Helping people reach potential and beyond, building self-esteem or confidence, help within mental health and a spiritual influence.
What gives me my fighting spirit:
Family
×
Tyler "New Tyler" Duangsay
Originally from outside of Boston, MA, Tyler grew up loving sports. He participated in Tae Kwon Do, basketball, football, soccer and track, and his love for athletics continues today. His love for martial arts grew when he moved to Tennessee and was introduced to Muay Thai. He has competed at a high level in tournaments and promotions throughout the United States and continues to train daily. His boxing and kickboxing knowledge led him to TITLE Nash where he loves to share his techniques and skills with members in class and one on one with his clients. Tyler has one beautiful 9 year old daughter.
My personal mantra:
Work hard. Stay consistent.
My training style is:
Authentic
My why:
Tyler's background is in authentic Muay Thai/kickboxing technique, and he likes to translate that to his class. Plus, he's not putting on an act when he teaches. The person on the mic is the real Tyler everyday.
What gives me my fighting spirit:
His daughter. She's his constant reminder to do better and work harder.
×
Sarah London
Sarah was born and raised in Asheville, NC. She grew up in classical ballet and modern dance starting at age 3. As an adult she attended University NC School of the Arts and danced in Philadelphia, New York and throughout North Carolina. Although she retired from performing ballet in 2016, she still teaches and enjoys taking class.
Sarah fell in love with boxing and kickboxing at the end of her ballet career and transitioned into a full-time trainer at TITLE Nash where you can find her almost daily. She also fell in love with the martial art of Muay Thai in the past 2 years and trains/competes in her free time.
Sarah is dog mom to two pups and has an undying love for coffee.
My personal mantra:
Show up and be present.
My training style is:
Connected and Energetic
My why:
Sarah strives to get to know our members on a personal level and create a tailored environment for them when they come to her class. She also has an endless supply of caffeine-induced energy. It might come off as "crazy" occasionally.
What gives me my fighting spirit:
It's part genetics- Sarah's mom is the strongest person she knows, and she learned to take on life as her mom does- with humor, intelligence, and the ability to be straightforward with people.
×
Keith Roberts
Keith has been in the fitness industry for 7 years now, and you could say he's done it all. From working with full-time athletes, owning and running his own CrossFit gym, to teaching yoga, Keith brings a wealth of knowledge of and experience to his clients and our TITLE members! Keith is also a former MMA fighter and Olympic lifter, and has several certifications from his CrossFit lvl 1 to his personal training certification. He is very passionate about helping others to achieve their personal health and fitness goals. He brings a high energy positive outlook almost everywhere he goes. Keith's goal is to be the best most exciting part of your day.
My personal mantra:
If you believe you should have it - earn it.
My training style is:
Transforming
My why:
To help provide an escape and relief from all the stresses of everyday life.
What gives me my fighting spirit:
Life
×
Jarrod Houston
Jarrod Houston is a multifaceted strength and conditioning coach with a very diverse background in sports. He is often called "The Go To Guy" because of his innovative and one of kind approach to training. Jarrod Houston's expertise first comes from his own participation in a variety of sports. He was a nationally ranked wrestler, 3-year college varsity football letterman, and a black belt in karate in which he has over 12 years of experience. His Undergraduate Degree is in Business Management, and he obtained his Master's Degree in Human Performance Sports Sciences. He then took his love of sports and business savvy and began personal training. Although Jarrod is known for his uniqueness and creativity he knew the importance of taking his training to another level by becoming well diverse in multiple certifications: International Sports Science Association (ISSA), Certified Strength and Conditioning Specialist (NSCA-CSCS), and Bigger Faster Stronger (BFS). Jarrod has composed and ran multiple strength, speed, agility, and flexibility camps for the ages ranging 5-25. He has also worked with professional players in the NFL, FIBA, WNBA, and Minor league baseball. With his experiences, Jarrod Houston is able to cover all aspects needed for success: Assessment, Evaluation, Development, Programming, Analysis, and Research.
My personal mantra:
"WANT TO" because the "WANT TO" change is a growth mindset and that starts within! Wanting to is the first step to any great success!
My training style is:
Heart
My why:
To be a light and give hope to everyone.
What gives me my fighting spirit:
My Lord and Savior Jesus Christ has given me hope amidst struggle in my life for a good future.
×
DJ Miller
DJ's boxing journey began after watching the famous Muay Thai movie, Ong Blak. The techniques, the power, the speed and the culture fascinated DJ, so he became determined to learn it. He fell in love with the sport and trained every day. One year later, DJ accepted his first fight and won his debut by TKO in the 3rd round. He loved the feeling of working hard and winning in front of people. Throughout the years, DJ had a winning streak of 11 fights before meeting his first defeat. During his winning streak, DJ claimed multiple titles, such as WKA state and national championships, ISKA state championship, TBA national championship, IBF championship, IKF championship, USMTA championship, WAKO championship and a couple other club titles. If you're looking for an experienced, driven boxer for a fitness trainer, DJ is the trainer for you!
My personal mantra:
Life goes on
My training style is:
Authentic
My why:
DJ became a TITLE Boxing Club trainer because he enjoys changing people's lives, whether it's through fitness, self-defense, or martial arts.
What gives me my fighting spirit:
DJs vision gives him his fighter's spirit. The vision of him being one of the greatest of all time at what he does.
Apr 16, 2021
10 Reasons to Try Fitness Boxing Classes
Read More
TITLE Boxing Club Member: Kelsey Eastman
The following story is from TITLE Boxing Club - East Nashville member, Kelsey Eastman: "Boxing has always been something that I… Read More
Loyalty Beyond the Bag
With a Net Promoter Score of 87%, our members are happy to recommend us to others.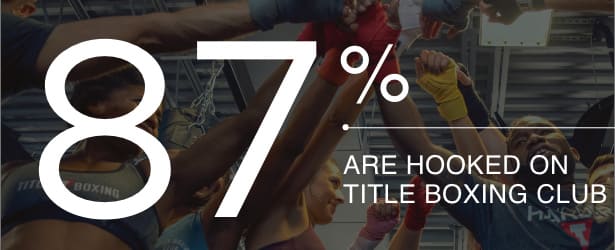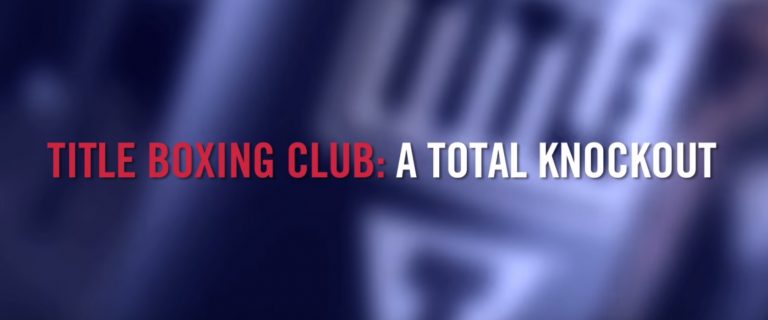 Join the TITLE Boxing Club Movement
While our clubs across the country have been busy building your strength and confidence, we've also been spotted on the news, in magazines and online – and people can't seem to get enough of our growing brand! Check it out for yourself!
Our Club Leadership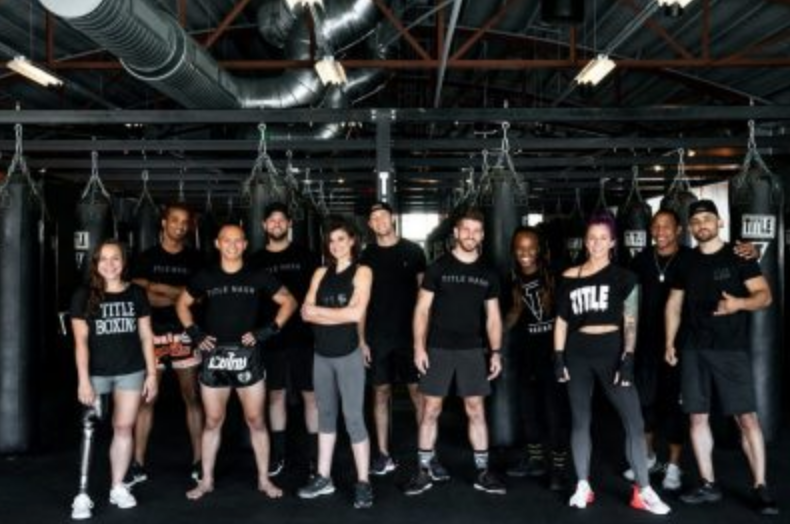 At TITLE Boxing Club East Nashville, we're dedicated to providing the best boxing for fitness workouts in Nashville, TN. Our club leadership's main focus is to provide our members with a fun, family environment, while pushing them to achieve their goals. We not only specialize in group workouts, but private training as well. If you want more one-on-one interaction with our team, we have trainers that are happy to provide you with that experience. As one of the best gyms in the Nashville area, we pride ourselves in having one of the best personal training programs that is personalized for each individual member. We care about our members, and our leadership team will always be available for them to connect with.
Our Boxing Club Leadership
The club leadership of TITLE Boxing Club [East Nashville/Nashville Church Street] focuses on giving the best workout in the city, day in and day out. We love our members and the community they've helped us build. We are here to make TITLE better each and every day for them. Our goal is to provide a place where people of all ages, all bodies, all weights, all abilities can experience the most empowering, exhilarating, and addictive workout of their life while enjoying a supportive, encouraging community. Tyler Thompson (owner of both TITLE Boxing Club Church St and TITLE Boxing Club East Nashville) says, "We opened TITLE to give Nashville a place where people are welcome and pushed to the limit, all while learning the sport we love."
From the moment class begins, you will use the fundamentals of a true boxer's workout to strengthen and tone your arms, legs, back, and core. Each workout begins with the warmups – an HIIT workout that combines trainer-led boxing with cardio drills and stretches. This gets your heart pumping and you mind ready for the next phase of your boxing class – the rounds. During the rounds, your trainer will lead you through a series of jab, hook, and cross combinations where you'll lay it all on the heavy bag for three minutes; then, you'll rest for a minute before jumping into the next round. Once you've finished the rounds, our TITLE trainers will lead you through an ab workout where you'll use weighted medicine balls to define your core. Through every step of our boxing workout, you can feel empowered as you move closer to reaching your goals.
A new level of empowerment is here! As a boxing gym in Nashville, TN, TITLE Boxing Club [East Nashville/Nashville Church Street] offers full-body boxing workouts designed to engage you spirit and your body. Interested in making TITLE Boxing Club East Nashville your new boxing gym or private training studio? Call us at TBC East Nashville: 629-202-4947 or sign up online!
Success Stories
TITLE Boxing Club Member: Kelsey Eastman
Wednesday January 3, 2018
The following story is from TITLE Boxing Club - East Nashville member, Kelsey Eastman: "Boxing has always been something that I was interested in trying. When my friend and I heard that they opened a TITLE Boxing in East Nashville, we jumped at the chance to check it out. I remember first walking into the gym and being nervous as can be because I had no idea what I was doing! My first impression when I walked in was encouraging—the staff was super friendly, warm and welcoming. I am pretty sure that it was a random class that Tyler Thompson was leading. I enjoyed his energy and his passion for teaching. During the class I remember thinking I may possibly die, pass out, or not be able to move again. At that point, I had not done a single workout in at least a year. After the class, Tyler Thompson came...
Read More
FAQ's
I've heard the classes are intense; do I need to be in great shape to do the workouts?

It doesn't matter if you haven't worked out in a while or have never boxed before, you can finish the workout feeling great! You'll see that everyone goes at their own pace, but believe us that once you're here, you'll be inspired to give it your very best!
I don't want to get hit; is this a contact workout?

No—not ever! Each person in class has their own heavy bag to workout on, plus their own space to move around the bag. Trust us, you won't even realize anyone else is in the class because you'll be so focused on the workout! And, rest easy, we never allow sparring or fighting at TITLE Boxing Club.
What makes TITLE different than other fitness studios?

Boxing is a great workout, perhaps one of the most challenging of all sports, and we want to bring you the intensity of the training, minus the impact. We'll teach you how to roll with the punches by pushing you further than you thought possible.
I'm new to boxing; will someone show me the basics?

You bet! All of our classes are taught by instructors who will show you the ropes from the beginning. We'll help you wrap your hands and walk you through the basic fundamentals. Everyone in class is at a different level, so take a deep breath and go at your own pace!