Authentic Heavy Bag Workouts
Take it out
on the bag

Cleveland, OH. 44143
779 Alpha Dr
855-269-4649
tbc.highlandheights@titleboxingclub.com

Open Today:

5:45am - 7am, 9am - 8pm
Your First Class
Let's make it happen together at TITLE Boxing Club Highland Heights. We welcome boxers of all fitness levels and are in your corner to make your first class experience easy and fun.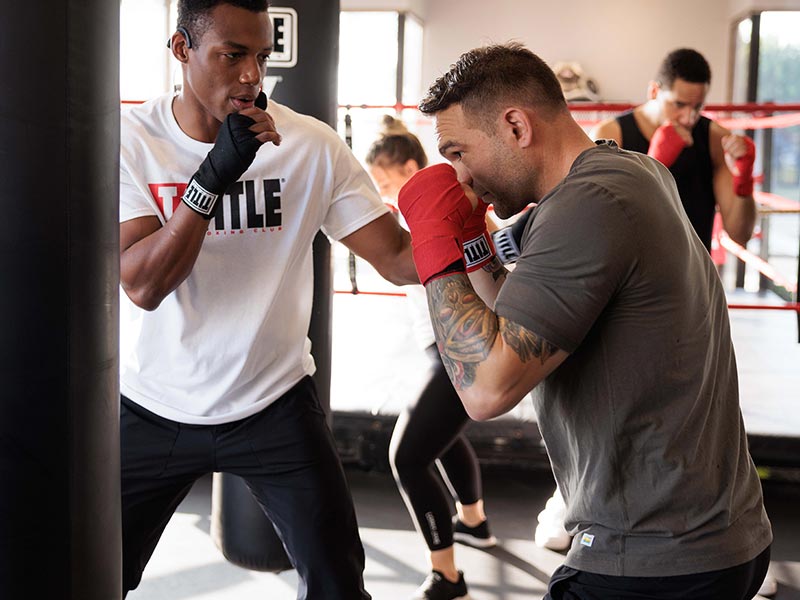 Member spotlight
I cannot recommend TITLE enough! The classes are fast, and fun and they play great music. Stop by to try a class and you'll see why so many people love TITLE Boxing Club!
Tara F.
I joined TITLE Boxing Club because I wanted to gain confidence. Now, I feel powerful and it's a blast learning to throw a punch. This has been so much more than just a boxing class.
Kathleen I.
Great workout head to toe – cardio, muscle building, losing weight…it's all right here. And the camaraderie you build with other members is second to none.
Daniel L.
Workouts are fun and taking your stress out by hitting a heavy bag is awesome.
Julie M.
I love this place! I had wanted to try boxing workouts for a while, but I was intimidated. I finally checked it out and I've been going ever since! Super fun and engaging workouts.
Cory A.
Recent TITLE Boxing Club Highland Heights
Blogs

Boxing: The Ultimate Stress Relief Workout
Exercise is considered vital for maintaining mental fitness. Boxing is a high-intensity workout that not only improves your physical fitness but also helps to reduce stress and tension. Heavy bag boxing fitness classes, like the ones at TITLE Boxing Club , offer a cathartic release that can help you feel more relaxed and focused. When […]
How To Wrap Your Hands For Boxing
Hand wraps are an essential piece of equipment for any heavy bag boxing workout, and this is especially true when it comes to classes offered at TITLE Boxing Club . These small but mighty pieces of gear provide crucial support and protection for your hands, wrists, and knuckles, helping to prevent injuries and improve your […]
TITLE Boxing Club Highland Heights
Owner Bio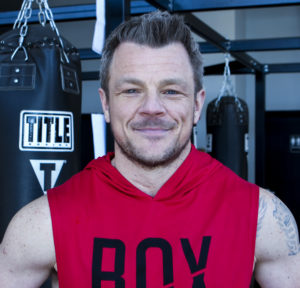 There came a point in his life when Casey was figuratively wandering around aimlessly. That path took him to the front door of TITLE Boxing Club. He took his first class as a paying customer, almost threw up, and has been in love with product ever since.
The club became his sanctuary, his weight loss center and his psychiatrist all in one. He learned a lot about his himself, pushed himself emotionally and physically through the tough times and as an added benefit is now in the best shape of his life.
It's that journey, that struggle, that benefit that Casey is now sharing with as many people as he can reach. He started as a part owner of TITLE Boxing Club Pickerington in Columubs before opening his first club on his own – TITLE Boxing Club Highland Heights in 2012. He has since opened TITLE Boxing Club Solon (2013), TITLE Boxing Club Mentor (2015), TITLE Boxing Club Strongsville (2016) and TITLE Boxing Club Ohio City (2017).
Within the past year, he has also has taken ownership of two clubs in the Columbus area – TITLE Boxing Club Polaris and TITLE Boxing Club Powell.
As you are around town, give Casey a honk and a wave as you see him driving around in his "TITLE mobile" or stop into one of his many clubs and say hello.