Authentic Heavy Bag Workouts
Take it out
on the bag

Huntington, NY. 11743
335 Main St. (Rear Entrance)
631-425-4141
huntington@titleboxingclub.com

Open Today:

5:30am - 7:30pm
Your First Class
Let's make it happen together at TITLE Boxing Club Huntington. We welcome boxers of all fitness levels and are in your corner to make your first class experience easy and fun.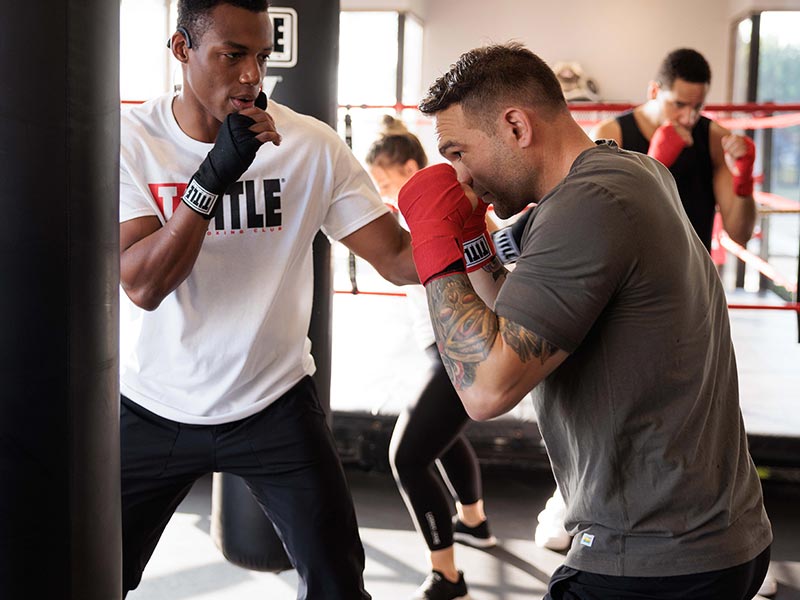 Member spotlight
I cannot recommend TITLE enough! The classes are fast, and fun and they play great music. Stop by to try a class and you'll see why so many people love TITLE Boxing Club!
Tara F.
I joined TITLE Boxing Club because I wanted to gain confidence. Now, I feel powerful and it's a blast learning to throw a punch. This has been so much more than just a boxing class.
Kathleen I.
Great workout head to toe – cardio, muscle building, losing weight…it's all right here. And the camaraderie you build with other members is second to none.
Daniel L.
Workouts are fun and taking your stress out by hitting a heavy bag is awesome.
Julie M.
I love this place! I had wanted to try boxing workouts for a while, but I was intimidated. I finally checked it out and I've been going ever since! Super fun and engaging workouts.
Cory A.
Recent TITLE Boxing Club Huntington
Blogs

Boxing: The Ultimate Stress Relief Workout
Exercise is considered vital for maintaining mental fitness. Boxing is a high-intensity workout that not only improves your physical fitness but also helps to reduce stress and tension. Heavy bag boxing fitness classes, like the ones at TITLE Boxing Club , offer a cathartic release that can help you feel more relaxed and focused. When […]
How To Wrap Your Hands For Boxing
Hand wraps are an essential piece of equipment for any heavy bag boxing workout, and this is especially true when it comes to classes offered at TITLE Boxing Club . These small but mighty pieces of gear provide crucial support and protection for your hands, wrists, and knuckles, helping to prevent injuries and improve your […]
TITLE Boxing Club Huntington
Owner Bio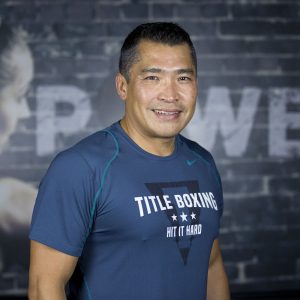 Danny Cordova graduated with a BS in Business Administration from The American University. He is experienced in several martial arts to include Boxing, Muay Thai, Hapkido, Aikido, Okinawan Kenpo and Tae Kwon Do. He is a 4th Degree Black Belt in Tae Kwon Do and was an elite competitor fighting in over 2000 matches world wide. Some of these include the NY State Championships, US Nationals, US Open, Governer's Cup, Empire State Games, Olympic Sports Festival, Elite Athletes, Goodwill Games, Collegiate Games, Pan Am Games, World Championships, World Games, and Olympic Trials.
He was a permanent resident athlete at the U.S. Olympic Training Center in Colorado Springs, leading up to the 1988 & 1992 Olympics, where TKD was a demonstration sport.
He founded his first company in CA in 1995 and second in 1997, which are still successful today. "TITLE Boxing Club is my true passion and my WHY. I have the privilege of changing peoples lives, one hour at a time! Our members and staff are ONE team, ONE community, ONE TITLE Family!"
To experience the energy, vibe, sweat and smiles after each and every class is truly priceless. It is who I have become. We don't care about your religion or ethnicity. Whether you are short, tall, thin or husky. If you have a mind that wants to improve, a heart that wants to work, and a body – YOU ARE AN ATHLETE.