Lakeville
7630 160th St W, Lakeville, Minnesota 55044 952-300-6800 Open Today: 7:00am - 12:00pm Sunday: 8:30am - 12:00pm Monday: 5:30am - 8:00pm Tuesday: 9:00am - 8:00pm Wednesday: 5:30am - 8:00pm Thursday: 9:00am - 8:00pm Friday: 5:30am - 6:30pm
7630 160th St W, Lakeville, Minnesota 55044 952-300-6800 Open Today: 7:00am - 12:00pm Sunday: 8:30am - 12:00pm Monday: 5:30am - 8:00pm Tuesday: 9:00am - 8:00pm Wednesday: 5:30am - 8:00pm Thursday: 9:00am - 8:00pm Friday: 5:30am - 6:30pm
Try us free
New to boxing? Schedule your first workout at our Lakeville fitness studio and we'll show you the ropes.
Upcoming Classes
Meet Your Trainers
Success Story: Carol: Breast Cancer Fighter & Survivor
Carol, a Breast Cancer Surviver, uses TITLE's workout hitting the heavy bag as a way to control the fear of… Read More
Loyalty Beyond the Bag
With a Net Promoter Score of 87%, our members are happy to recommend us to others.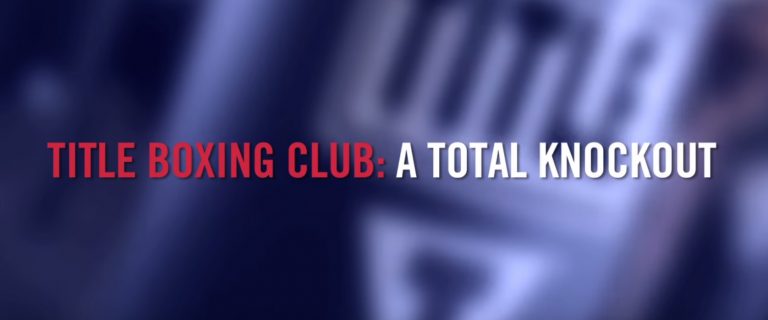 Join the TITLE Boxing Club Movement
While our clubs across the country have been busy building your strength and confidence, we've also been spotted on the news, in magazines and online – and people can't seem to get enough of our growing brand! Check it out for yourself!
Our Club Leadership
Tate Wheeler is a 12-year veteran in the fitness industry. He served many roles including master level personal trainer and fitness director in the non-profit health club industry for 7 years prior to the transition to TITLE Boxing Club. Prior to his fitness career beginning Tate was a two sport athlete (football and wrestling) at St. Cloud State University. He has a bachelor's degree in sports management and holds one of the top fitness certifications as a Certified Strength and Conditioning Specialist. Tate also holds a certification as a Nutrition and Wellness Consultant. He has always had a passion for boxing and has been implementing 1-on-1 boxing training into his and his clients workout routines for 8 years prior to starting as General Manger at this location.
Tate takes pride in setting the bar high for his staff team to live out TITLE Lakeville's Core Purpose daily: We have a passion to impact lives through a one-of-a-kind EXPERIENCE.
Tate and his wife (Bridget) are passionate about healthy eating and living.  They strive to instill those healthy lifestyle choices into their three children (Turner, Maddox, and Diem).
Club Reviews
December 11, 2019
Deb Triplett
Lakeville, MN
December 3, 2019
Ana Vazquez
Farmington, MN
Me encantan las rutinas de title boxing. Desde que abro la puerta, ya está Uno de los entrenadores, que con toda actitud positiva me saluda y me recibe haciéndome sentir parte de una Familia, siempre al comenzar la clase me siento motivada y el tiempo se pasa rapidísimo logrando despejar mi mente y terminando con el extress. Title Boxing es el mejor ejercicio para trabajar la mente y el cuerpo y lo recomiendo ampliamente a todas las personas que quieran tener un ejercicio completo.
November 23, 2019
Leah Iverson
Bloomington, MN
This Club is like my second family! The employees are so kind and helpful, other members are so respectful and make me feel so comfortable! This location is truly like no other and it is because people here care. They care about your goals, what's going on in your life and want to be there with you through the good and bad - we all go through so much and this is the perfect place to go to truly find yourself! I love this Club with all my heart! - Leah
FAQs
I've heard the classes are intense; do I need to be in great shape to do the workouts?
It doesn't matter if you haven't worked out in a while or have never boxed before, you can finish the workout feeling great! You'll see that everyone goes at their own pace, but believe us that once you're here, you'll be inspired to give it your very best!
I don't want to get hit; is this a contact workout?
No—not ever! Each person in class has their own heavy bag to workout on, plus their own space to move around the bag. Trust us, you won't even realize anyone else is in the class because you'll be so focused on the workout! And, rest easy, we never allow sparring or fighting at TITLE Boxing Club.
What makes TITLE different than other fitness studios?
Boxing is a great workout, perhaps one of the most challenging of all sports, and we want to bring you the intensity of the training, minus the impact. We'll teach you how to roll with the punches by pushing you further than you thought possible.
I'm new to boxing; will someone show me the basics?
You bet! All of our classes are taught by instructors who will show you the ropes from the beginning. We'll help you wrap your hands and walk you through the basic fundamentals. Everyone in class is at a different level, so take a deep breath and go at your own pace!
Can I bring my children with me?
We do not offer childcare services at TITLE Boxing Club. However, children over the age of eight are welcome to work out with you here and join as a member! Ask us about our Family Membership options.
What do I need to bring to class? How early do I need to arrive?
Hand wraps are essential for your protection and mandatory for class. You can bring your own or buy them here. We'll have gloves for you to borrow your first time, and you might want to bring a bottle of water and towel! Plan on arriving 20 minutes early so we can get you settled and wrap your hands.
I've never hit anything before. Will I hurt myself?
For a beginner, the most important thing is to learn the proper form. The good news is that we'll teach you! As you progress, you'll be able to throw several variations of punches from different positions and develop your own punching technique to fit your style. People are usually surprised at how much they love hitting the heavy bag!