Authentic Heavy Bag Workouts
Take it out
on the bag

Lakeville, MN. 55044
7630 160th St W
952-300-6800
lakeville@titleboxingclub.com

Open Today:

5:30am - 8:00pm
Your First Class
Let's make it happen together at TITLE Boxing Club Lakeville. We welcome boxers of all fitness levels and are in your corner to make your first-class experience easy and fun.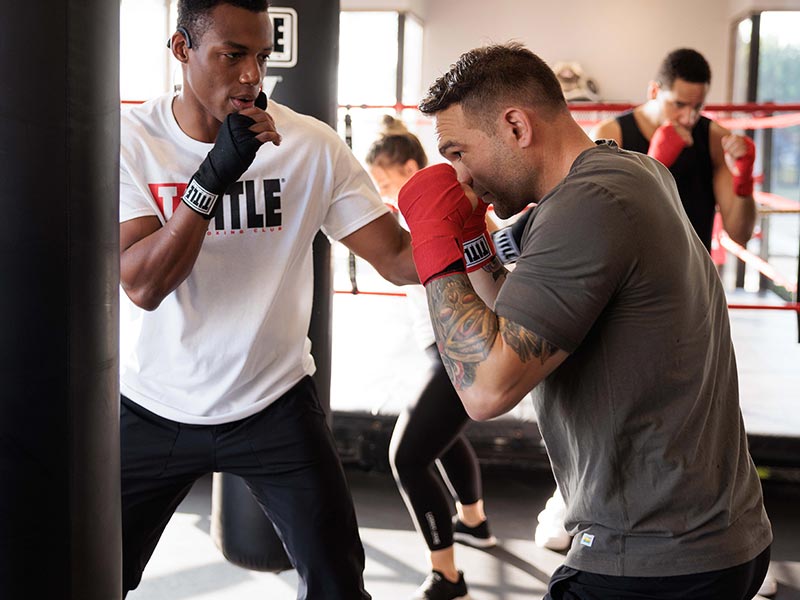 Member spotlight
I cannot recommend TITLE enough! The classes are fast, and fun and they play great music. Stop by to try a class and you'll see why so many people love TITLE Boxing Club!
Tara F.
I joined TITLE Boxing Club because I wanted to gain confidence. Now, I feel powerful and it's a blast learning to throw a punch. This has been so much more than just a boxing class.
Kathleen I.
Great workout head to toe – cardio, muscle building, losing weight…it's all right here. And the camaraderie you build with other members is second to none.
Daniel L.
Workouts are fun and taking your stress out by hitting a heavy bag is awesome.
Julie M.
I love this place! I had wanted to try boxing workouts for a while, but I was intimidated. I finally checked it out and I've been going ever since! Super fun and engaging workouts.
Cory A.
Recent TITLE Boxing Club Lakeville
Blogs

Heavy Bag Workout Tips For Beginners
Did you know we average 3 first-time boxers in every TITLE Boxing Club class? Whether you walk into our club never having boxed before or are an experienced boxer looking to polish your skills, our classes at TITLE Boxing Club are designed for all fitness levels. Here are four heavy bag workout tips for beginner […]
Back-To-School Fitness Tips
The busy back-to-school season is officially here. Many of our TITLE Boxing Club members are getting used to waking up early, drop-off and pick-up line traffic, making sure their kids don't miss the bus, helping with homework, and juggling multiple extracurricular activities. While your schedule may be filling up, keeping yourself and your fitness routine […]
TITLE Boxing Club Lakeville
Owner Bio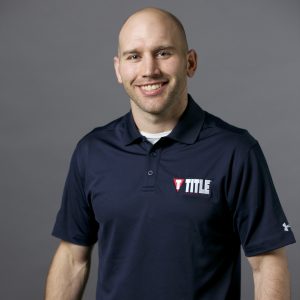 Tate Wheeler is a 12-year veteran in the fitness industry. He served many roles including master level personal trainer and fitness director in the non-profit health club industry for 7 years prior to the transition to TITLE Boxing Club. Prior to his fitness career beginning Tate was a two sport athlete (football and wrestling) at St. Cloud State University. He has a bachelor's degree in sports management and holds one of the top fitness certifications as a Certified Strength and Conditioning Specialist. Tate also holds a certification as a Nutrition and Wellness Consultant. He has always had a passion for boxing and has been implementing 1-on-1 boxing training into his and his clients workout routines for 8 years prior to starting as General Manger at this location.
Tate takes pride in setting the bar high for his staff team to live out TITLE Lakeville's Core Purpose daily: We have a passion to impact lives through a one-of-a-kind EXPERIENCE.
Tate and his wife (Bridget) are passionate about healthy eating and living. They strive to instill those healthy lifestyle choices into their three children (Turner, Maddox, and Diem).